Members Login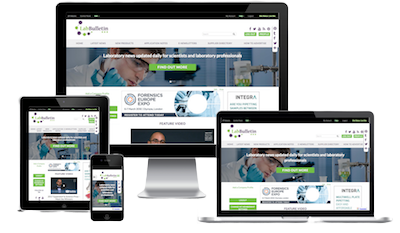 Special Offers and Promotions
Monthly Newsletter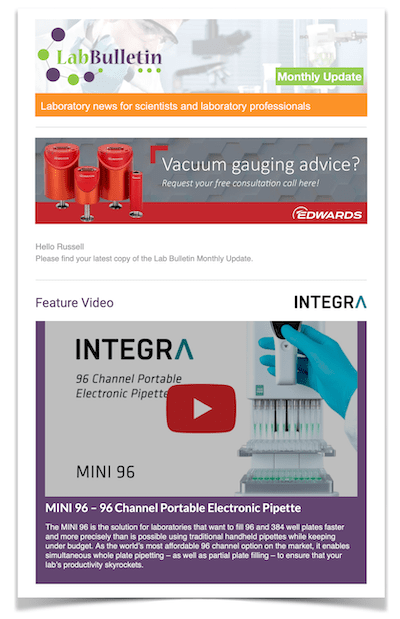 News Channels
Laboratory Products
Microscopy | Image Analysis
Ziath to Offer Free Single Tube Scanners at SLAS2017
publication date:
Jan 13, 2017
|

Ziath to offer an exclusive single tube scanner promotion and showcase the latest developments of their popular handheld scanner at SLAS2017

Ziath, the specialists in sample tracking solutions for academia, biotech and pharma, announced today that they will be handing out special promotional codes for an offer exclusively for delegates attending SLAS2017 (4-8 February 2017, Washington DC). These codes will entitle each lucky customer to a free DataPaqTMSingle Tube Scanner with every rack scanner purchase. In addition to this, the Ziath team will demonstrate some exciting new features of their popular handheld tube reader. This fully portable and intelligent scanner can now communicate wirelessly with a computer database, enabling quick and easy transfer of data onto and off the scanner in the laboratory, without needing to be next to a computer.
The Ziath team invites delegates to stop by the Biosero booth (number 901) at SLAS2017, to collect an offer exclusive to the conference. Ziath's special promotional codes will allow customers to receive a free single tube reader when purchasing one of Ziath's rack scanners; this can be any rack scanner from the Ziath range including the rapid 2D datamatrix camera scanner, the DataPaqTMCube. This limited offer will enable researchers to not only log and monitor samples in SBS racks and cryoboxes but will also allow individual tubes with 2D barcodes to be scanned and tracked, ensuring more efficient sample management in the laboratory.
At booth 901, Ziath will showcase the latest developments to their portable scanner, the Handheld Tube Reader, which can be fully operated in one hand leaving the other hand free to handle tubes. The recent advances made to this popular scanner allows sample data to be downloaded onto and transferred from the device over a wireless connection. This enables scientists to retrieve the necessary data, or update the sample storage database, directly from the laboratory without needing to be at a computer.
"At Ziath we are always trying to develop innovative sample management solutions for our customers, and will showcase a selection of our most recent product developments at SLAS2017," said David Anstee, Commercial Director at Ziath. "We hope our SLAS2017 special promotional offer, will encourage scientists to experience the benefits of using Ziath's highly productive and automated sample management instruments and software within their own laboratory. We would like to invite delegates and media representatives to visit us at booth 901 to learn about our products, and to see how they can be integrated to create efficient, automated solutions for laboratories and biobanks."
About Company
Founded in 2005, Ziath develops innovative new products designed to simplify processes in life science organisations. In addition, Ziath offers consulting and contracting work to clients. The company specialises in instrumentation control and information management in both the academic and the pharmaceutical/biotech industry sectors, with a focus on the application of laboratory automation. In particular, Ziath focuses on managing large sample libraries (compound management, biobanking and sample management) using 2D datamatrix tubes, tracked using a range of scanning and imaging systems.
---
---
---