Members Login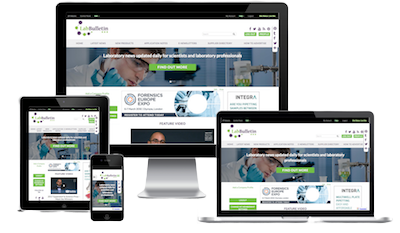 Monthly Newsletter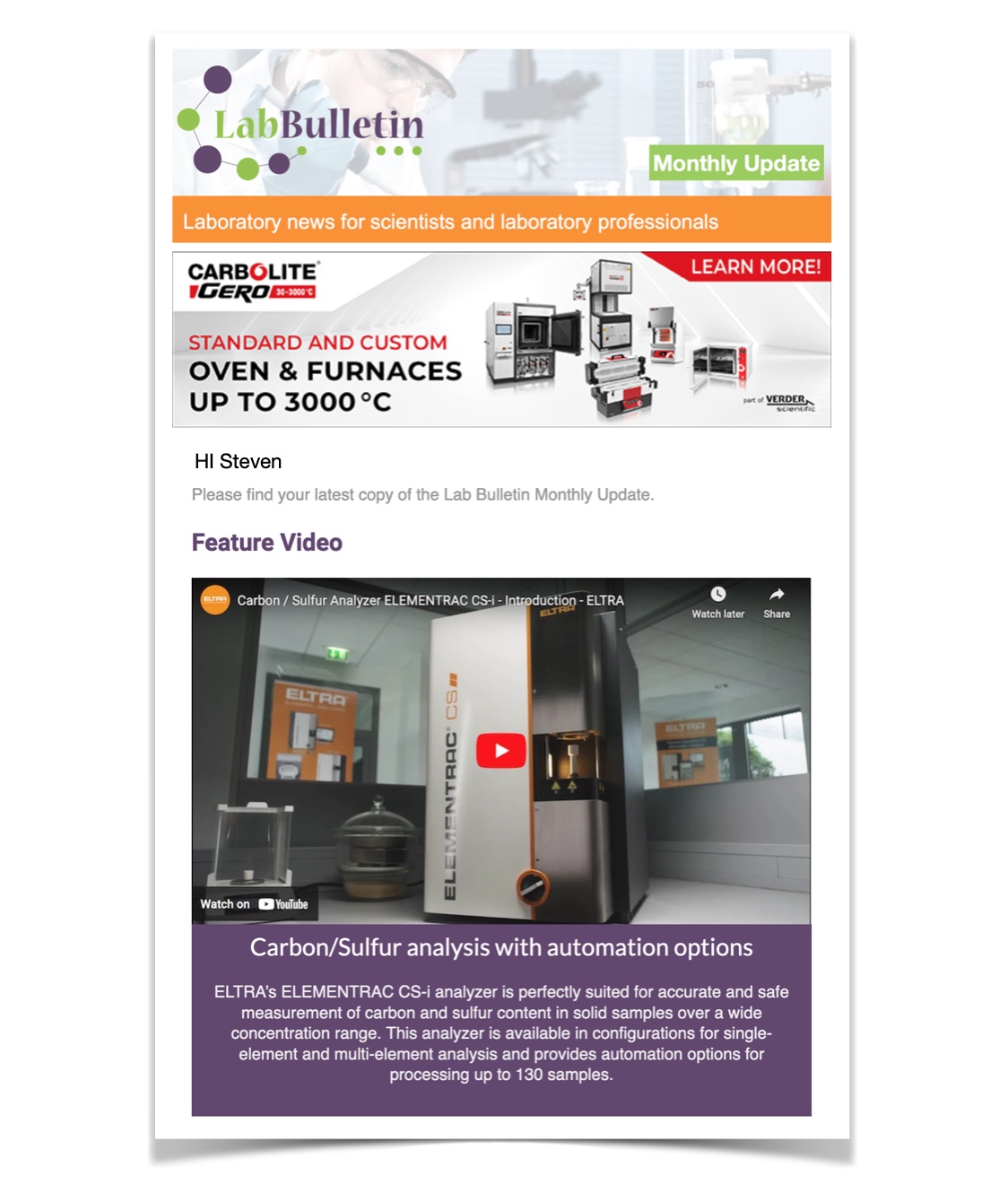 Channels
Special Offers & Promotions
Microscopy & Image Analysis
Laboratory Automation & IT Solutions

Arrayjet announces collaboration with Chemspace to augment its small molecule microarray services for drug discovery
publication date:
Jul 27, 2023
|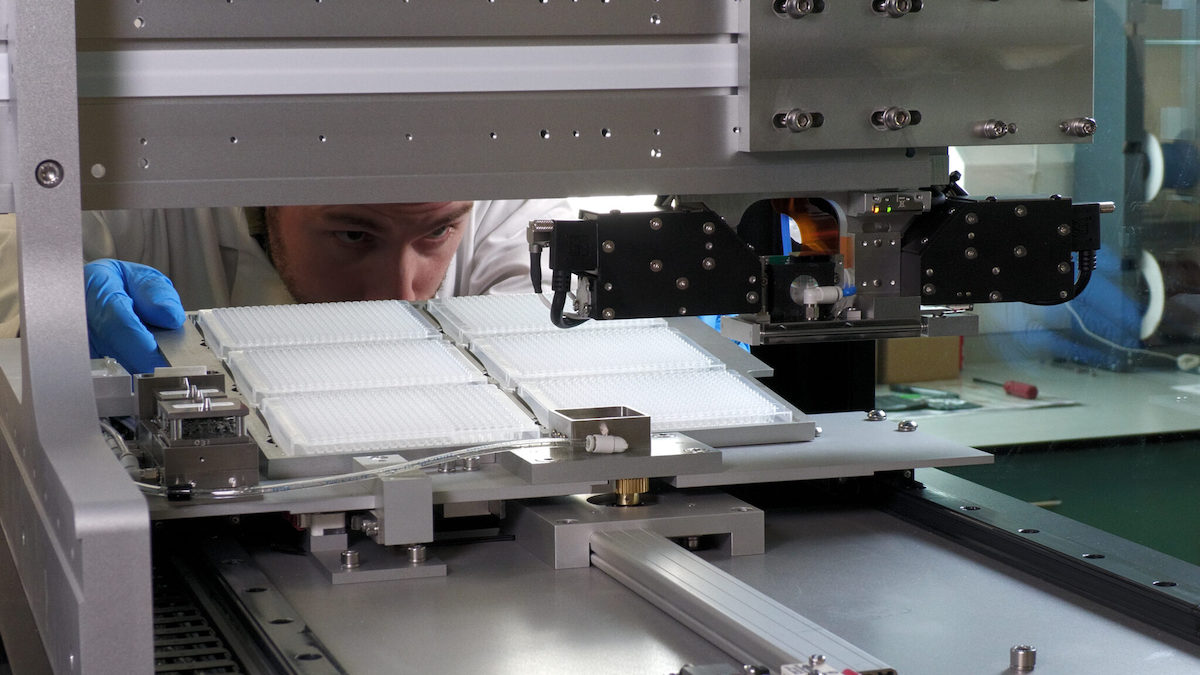 Streamlined small molecule microarray services to meet growing demand for novel hit-identification methodologies
Arrayjet, a leading provider of inkjet liquid-handling solutions, has announced that it has partnered with Chemspace, the largest online catalogue of small molecules and biologics, to augment and streamline the Company's small molecule microarray (SMM) service offering. Chemspace's curated and deeply annotated compound libraries are now accessible through Arrayjet's SMM CRO/CMO services for assay development, contract screening and contract array manufacturing.
SMMs enable high-throughput screening of compound libraries against targets of interest. Compounds can be printed neat at 10 mM in DMSO, and a unique data point is generated per target-ligand interaction. The technique is well-suited for targeting proteins and structured RNA, developing heterobifunctional degrader molecules (e.g. PROTAC), and training AI drug discovery models.
Arrayjet's SMM platform harnesses patented inkjet technology for printing and coupling entire small molecule compound libraries onto functionalised surfaces at unparalleled throughput. Inline optics and AI-driven software validate deposition in real-time to guarantee quality. The technology also enables spot-on-spot printing for combinatorial library screening, generating millions of data points per week.
Expanding its offering within the drug discovery market, with this new collaboration Arrayjet's SMM customers will now be able to access Chemspace's catalogue of 11.5 billion compounds, deep library annotation and ready-designed panels sorted by different molecule types and target groups. By incorporating content access, the SMM services will be streamlined, offering a comprehensive and effective solution for primary hit-detection.
Dr Adam Buckle, Chief Scientific Officer of Arrayjet, commented: "We're seeing major growth in demand for new screening methodologies, particularly for difficult targets such as complex RNA structures previously thought to be undruggable. Small molecule microarrays have emerged as an effective solution for high-throughput hit-detection and hold huge potential in this space. Ourcollaboration with Chemspace means we can now offer content access to customers, who will benefit from the support and expertise of both companies in their drug discovery pipelines. Together, we are committed to delivering innovation in the SMM space and bringing it to customers, sooner."
Dr Yurii Moroz, Chief Executive Officer of Chemspace, said: "We are very happy that Arrayjet has chosen to work with Chemspace libraries as part of its small molecule microarray services. Our catalogue supports all the follow up stages of hit discovery including hit confirmation, SAR-by-catalogue, and hit-to-lead optimisation - to name a few. Arrayjet's Mercury microarrayers are an ideal system for creating small molecule microarrays with the throughput and quality to meet commercial demands. As new drug discovery developments, such as AI-powered approaches, advance, we anticipate the demand for comprehensive, commercial compound-screening solutions, such as SMM, to grow rapidly, and Arrayjet is well-positioned to provide these to researchers."
Arrayjet provides low-volume liquid-handling and bio-printing solutions to life-science researchers, pharmaceutical development groups, and diagnostic companies worldwide. Its patented, non-contact, inkjet technology delivers unrivalled speed, precision, and versatility. The Company's small molecule microarrays are an effective primary hit identification platform using large compound libraries. Arrayjet systems can be integrated into customer discovery pipelines, or screening can be fully-outsourced to Arrayjet Advance™ CRO/CMO services.
Instruments and services are delivered worldwide from Arrayjet's ISO 13485-accredited facility in Scotland.
Chemspace is the largest online catalogue of small molecules and biologics: building blocks, screening compounds, fragments, reagents, intermediates, peptides, proteins, and antibodies. Moreover, we provide comprehensive Discovery Services, such as computational chemistry, molecular docking, virtual screening, and machine learning. We also provide sourcing and procurement services. Our main goal is to deliver high-quality products to our customers for speeding up their research projects.
Exhibitions & Events
Media Partner