Members Login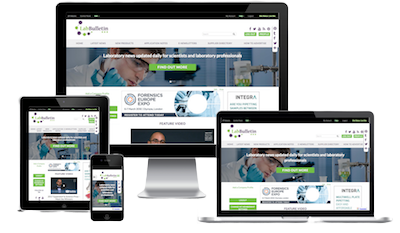 Monthly Newsletter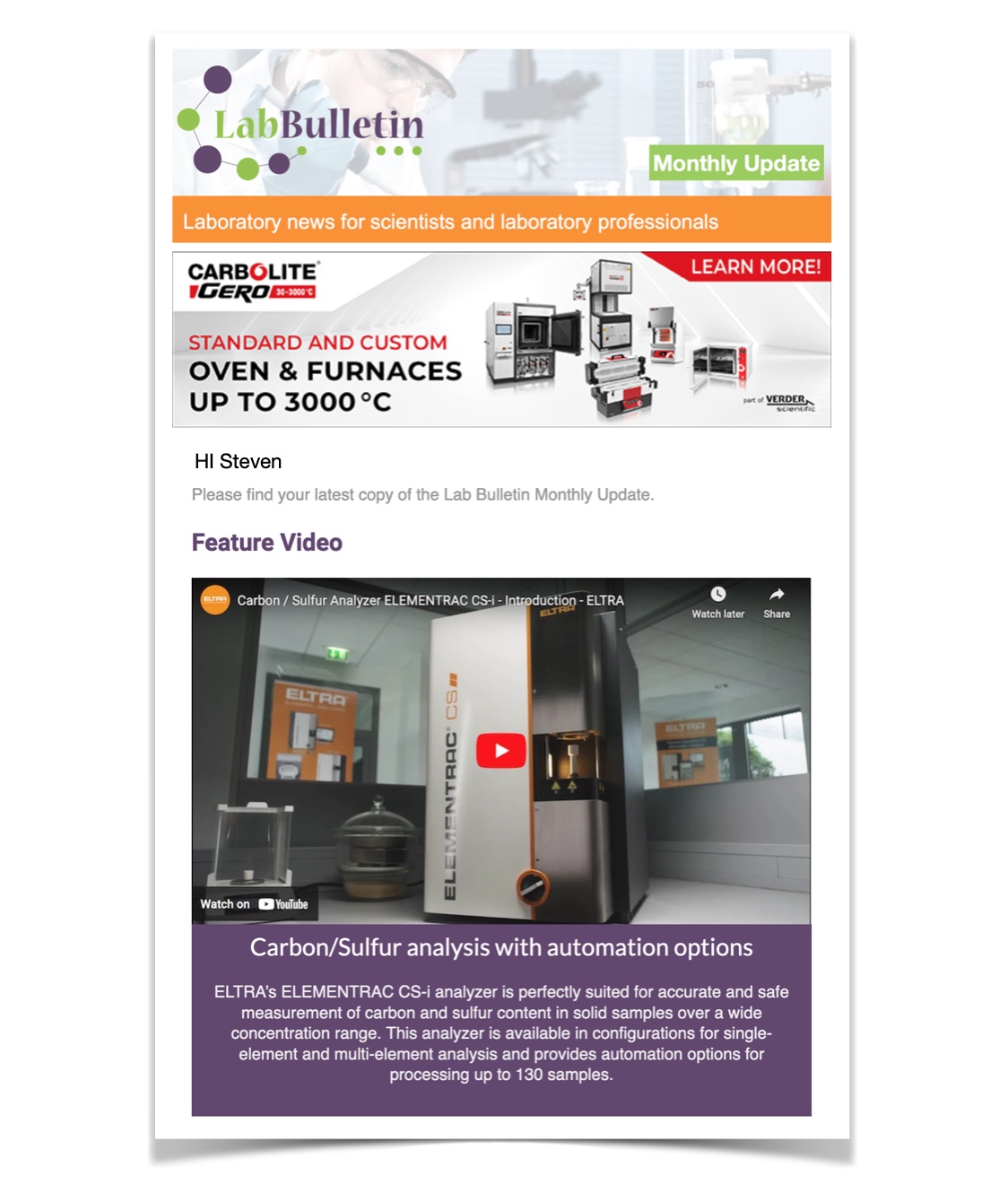 Channels
Special Offers & Promotions
Microscopy & Image Analysis
Laboratory Automation & IT Solutions

Avacta and Mologic announce commercial partnership
publication date:
Feb 9, 2021
|
author/source:
Avacta Life Sciences

Partnership to accelerate CE marking of Avacta's SARS-CoV-2 rapid antigen test and support COVID-19 testing in low and middle income countries
Avacta Group plc ("Avacta"), the developer of Affimer® biotherapeutics and reagents, and Mologic Ltd ("Mologic") has announced that they have entered into a commercial partnership to accelerate to market Avacta's AffiDX™ SARS-CoV-2 lateral flow rapid antigen test. Avacta will also support antigen testing in low and middle income countries 1 by providing access to Avacta's spike antigen test through Mologic.
The partnership will provide a faster route to market for Avacta's rapid antigen test by CE marking it for professional use under Mologic's existing ISO13485 quality system. The CE mark will then be transferred to Avacta when it receives ISO13485 accreditation, which is expected by the end of March 2021.
The partnership also immediately provides Avacta with additional manufacturing capacity through Mologic and its partners including Global Access Diagnostics (GAD), in addition to the scaled-up manufacturing capacity being built with BBI and Abingdon Health. Combined, these manufacturing partnerships will deliver several millions of tests per month, and potentially much higher with further investment. Avacta is also continuing its discussions with other manufacturers in the UK and overseas in order to access additional capacity to meet demand.
Clinical evaluation of the lateral flow test is currently being carried out at a hospital in mainland Europe and Avacta will shortly initiate further clinical validation studies in the UK and abroad.
The partnership between Avacta and Mologic also provides a framework agreement for the future development of a pipeline of tests in a range of disease areas. The possibility of combining Avacta's spike antigen test with Mologic's nucleocapsid antigen-based technology[2] in a single lateral flow device is already being explored. A hybrid antigen test such as this is expected to be a world first and has the potential to deliver an extremely sensitive lateral flow coronavirus antigen test.
Avacta looks forward to providing the market with a detailed business update later this month once definitive clinical data from the lateral flow test evaluation is available.
Dr Alastair Smith, Chief Executive Officer of Avacta Group, commented: "I am very pleased to announce this partnership with Mologic, which follows a close collaboration over recent months. The partnership provides Avacta with a low risk route to CE marking our rapid antigen test during Q1 ahead of achieving our own ISO13485 accreditation.
I am also delighted that this collaboration provides an opportunity for Avacta to support antigen testing in low and middle income countries through Mologic's international manufacturing links.
The longer-term collaboration with Mologic, on a range of diagnostic tests, offers a significant potential opportunity for the Group. The combination our technologies to generate a world-leading second-generation antigen test for SARS-CoV-2 is an exciting possibility.
The critical next step is to demonstrate that the outstanding laboratory performance of our rapid spike antigen test is reflected in its clinical performance. Customs issues following the UK's departure from the EU caused delays to the tests being delivered to our clinical partner in Europe, but the clinical evaluation is now progressing. We have also identified UK clinical groups outside of the FALCON/CONDOR programmes whose data can be used for CE marking. Therefore, if the clinical evaluation in Europe is positive, we are ready to move quickly into full clinical validation in Europe and the UK, and subsequent CE marking through Mologic. With this approach it is possible to bring the test to market around the end of the first quarter of this year.
"I look forward to further updating the market on the lateral flow test once we have definitive clinical performance data."
Mark Davis, Chief Executive Officer of Mologic, said: "Mologic offers a highly versatile range of scientific and manufacturing services for the development of diagnostic technology. We are very pleased to be working with Avacta to apply our expertise in this important project and look forward to it paving the way for further collaborations."
Reference
1 https://wellcome.org/grant-funding/guidance/low-and-middle-income-countries
2 https://mologic.co.uk/mologic-receives-ce-mark-approval-for-professional-use-covid-19-rapid-antigen-test/
Avacta Group is developing novel cancer immunotherapies and powerful diagnostics based on its two proprietary platforms - Affimer® biologics and pre|CISION™ tumour targeted chemotherapies.
The Affimer platform is an alternative to antibodies derived from a small human protein. Despite their shortcomings, antibodies currently dominate markets, such as diagnostics and therapeutics, worth in excess of $100bn. Affimer technology has been designed to address many of these negative performance issues, principally: the time taken to generate new antibodies and the reliance on an animal's immune response; poor specificity in many cases; their large size, complexity and high cost of manufacture.
Avacta's pre|CISION targeted chemotherapy platform releases active chemotherapy in the tumour, which limits the systemic exposure that causes damage to healthy tissues, and thereby improves the overall safety and therapeutic potential of these powerful anti-cancer treatments.
The Group comprises two divisions: The therapeutics development activities are based in Cambridge, UK and the Group is generating near-term revenues from Affimer reagents for diagnostics, bioprocessing and research, through a separate diagnostics business unit based in Wetherby, UK.
Avacta's Diagnostics Division works with partners world-wide to develop bespoke Affimer reagents for third party products. The Company is also developing an in-house pipeline of Affimer-based diagnostic assays including the AffiDX™ SARS-CoV-2 Lateral Flow Rapid Antigen Test and a BAMS™ SARS-CoV-2 Assay in partnership with Adeptrix Inc.
Avacta's Therapeutics Division is addressing a critical gap in current cancer treatment - the lack of a durable response to current immunotherapies experienced by most patients. By combining its two proprietary platforms the Company is building a wholly owned pipeline of novel cancer therapies deigned to be effective for all cancer patients. In 2021 Avacta will commence a phase 1 first-in-human, open label, dose-escalation and expansion study of AVA6000 Pro-doxorubicin, the Company's lead pre|CISION™ prodrug, in patients with locally advanced or metastatic selected solid tumours.
Avacta has established drug development partnerships with pharma and biotech, including a research collaboration with Moderna Therapeutics Inc., a deal with LG Chem worth up to $400m, a partnership with ADC Therapeutics and a collaboration with Point Biopharma to develop radiopharmaceuticals based on the pre|CISION™ platform. Avacta actively seeks to license its proprietary platforms in a range of therapeutic areas.
Mologic is a leading developer of advanced lateral flow and rapid diagnostic technologies. Leveraging its core technology platforms, the Company works with global organisations, researchers and clinicians to help them deliver fast, reliable and accurate diagnosis at the point-of-care. Mologic's founder, Professor Paul Davis, was the originator of the Clearblue pregnancy test that was launched in 1988 as the world's first commercial application of lateral flow technology. The creativity, insight and knowledge that led to that ground-breaking invention has guided Mologic since its formation in 2003.
Mologic offers world-leading technology and scientific research expertise for contract research and development, alongside a portfolio of device and reagent products for clinical applications. The Company also helps organisations to scale-up manufacturing from initial prototyping through low to mid-scale production. Mologic's science has broad application across markets and disease states where rapid, accurate point-of-care testing can help make a difference in patient care and patient outcomes.
Clients include the Bill & Melinda Gates Foundation where Mologic is leveraging core technology through its Centre for Advanced Rapid Diagnostics (CARD) to develop the next-generation of ultra-sensitive point-of-care diagnostics which are easy to use and low cost to manufacture - critical to the success of many global health programmes.
The Company is actively seeking strategic partners for its internal pipeline of respiratory, infectious disease and women's health diagnostics.
Mologic is headquartered in Bedford in the United Kingdom and has a US subsidiary in the greater Boston area, MA, USA.
---