Members Login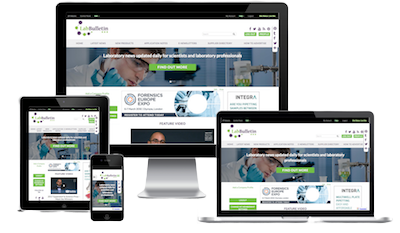 Monthly Newsletter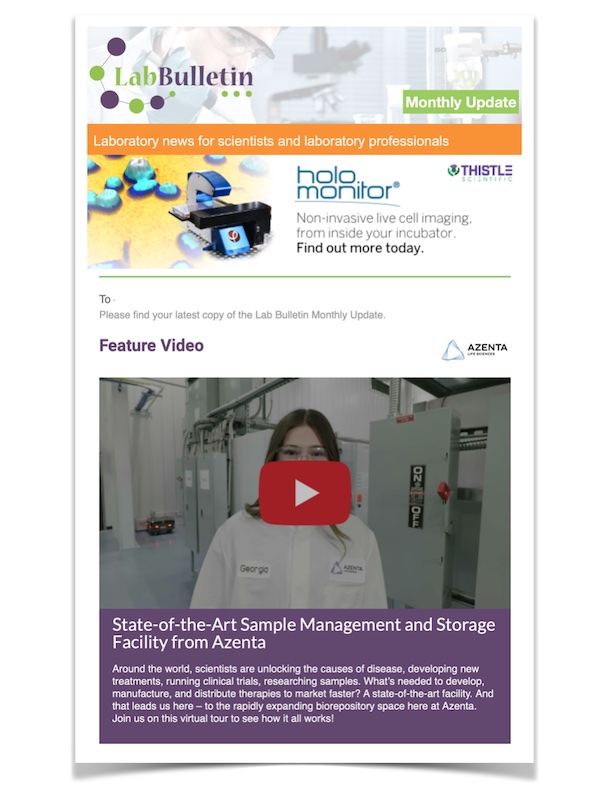 Microscopy | Image Analysis
IT Solutions and Laboratory Automation
BladeCell Disposable Cuvette Improves DLS Productivity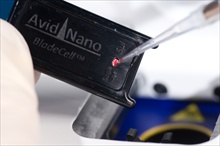 Avid Nano have written a new report that demonstrates how their unique BladeCell
TM
disposable cuvette improves Dynamic Light Scattering (DLS) sample preparation time by a factor of 8 compared to using traditional quartz cuvettes.
The patent-pending 5µl BladeCell
TM
cuvette combines the ultimate convenience of a disposable sample holder with the measurement quality of a quartz cuvette. Precision moulded in black polycarbonate the BladeCell requires no sample preparation beyond centrifuging to reduce the possibility of dust contamination that can affect DLS measurements. To fill - 5µl of sample is simply pipetted against the walls of the BladeCell liquid trap where it is retained by surface tension. The prepared cuvette is placed into the temperature controlled sample holder of the Avid Nano W130i, where it can be analysed by DLS in seconds. After analysis the sample is recovered by simply dipping a pipette tip into the liquid trap and removing the contents. As a low cost cuvette the BladeCell may now be disposed of eliminating the cleaning steps required when using more costly quartz cuvettes.
Exclusively available from Avid Nano for use on the W130i DLS system - the BladeCell is a ground breaking innovation making low volume batch DLS measurements faster, easier and more convenient than ever before. For a copy of the new report please visit
http://www.avidnano.com/8xfaster.htm
or contact Avid Nano on +44-1494-614659 or email
info@avidnano.com
.
Dynamic light scattering is a non-invasive technique that enables quick and accurate measurement of hydrodynamic radius, size distribution, estimated molecular weight and aggregate content of biomolecules and nanoparticles in solution or suspension. Avid Nano DLS systems find particular utility in applications including crystal screening, buffer optimisation, solubility screening, aggregate detection, micelle formation, engineered nanoparticles and formulation development.
Operating from its UK headquarters - Avid Nano is building a strong reputation for its technical expertise, applications support and delivering DLS systems that reliably deliver top quality results.