Members Login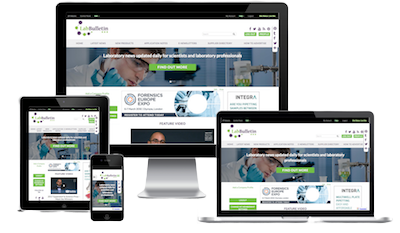 Monthly Newsletter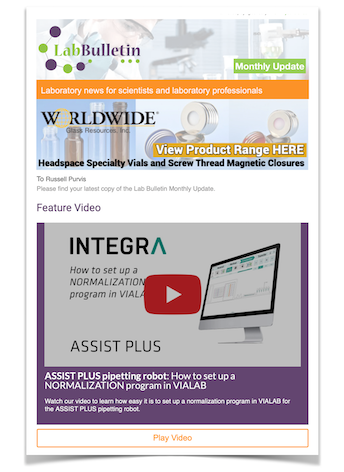 Special Offers and Promotions
Microscopy | Image Analysis
Bruker releases application note for analysis of sulfonamides in honey using Advance EVOQ Elite
publication date:
Feb 12, 2014
|
author/source:
Kapler Communications
Bruker releases application note for analysis of sulfonamides in honey using Bruker's Advance EVOQ Elite LC-MS/MS system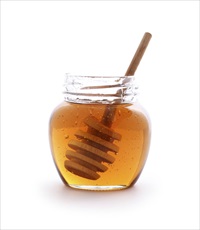 Bruker Chemical and Applied Markets (CAM), Fremont, California, US: Bruker releases application note for analysis of sulfonamides in honey using Advance EVOQ Eliteruker has released an application note detailing a simple, fast and robust method developed for the quantitation of sulfonamides in honey, using Bruker's EVOQ Elite triple quadruple liquid chromatography mass spectrometer (LC-MS/MS). Sulfonamides are a group of broad spectrum antibacterial drugs, used to prevent and treat bacterial growth in honey products. Residues of sulfonamides are frequently detected in honey and may present risks to consumers, so are strictly regulated by different regions via maximum residue levels (MRLs) and specific detection criteria. The EVOQ showed excellent selectivity and sensitivity in quantifying the sulfonamides at the required MRLs, validating the method as per the criteria specified by the European Union Commission Decision.
Sulfonamides may cause hypersensitive humans to experience extreme allergic reactions, in addition to the risk of human exposure to drug resistant bacteria. To ensure the safety of honey products, different regions have set their own MRLs for sulfonamides, along with specific detection criteria and minimum required performance levels (MRPL) for screening. Liquid chromatography with mass spectrometry delivers the sensitivity and selectivity to quantify sulfonamides to the required levels, with minimal sample preparation.
The application note explores the high sensitivity of the EVOQ Elite in detecting and quantifying sulfonamides in a complex honey matrix, in addition to the use of Advance UHPLC, which reduced total chromatographic run time. Honey samples purchased from the open market were spiked with three different levels of nine sulfonamides. Extracts were taken and directly filtered into an HPLC vial and injected. The level of quantitation (LOQ) of 0.1 ng/ng achieved for all nine sulfonamides was far lower than the MRLs specified by the European Union (EU) and other regions.The EVOQ demonstrated excellent detection limits and repeatability, showing the method can be used for screening and quantification of sulfonamides in honey as per the regulations of the EU.
Joe Anacleto, Bruker VP of Market Development explained that "The EVOQ Elite's high sensitivity and robustness deliver game-changing performance in high-throughput laboratories conducting routine food and water analysis, as well as environmental monitoring." Anacleto went on to say "Our unique PACER software provides fastest sample to report times via exception-based data review, which is of great assistance when dealing with large quantities of samples daily. The unique Active Exhaust reduces the recirculation of gasses in the ion source, cutting cleaning and reducing instrument downtime for maximum efficiency."
---
more about EVOQ Elite LC-MS/MS system
---
---
---