Members Login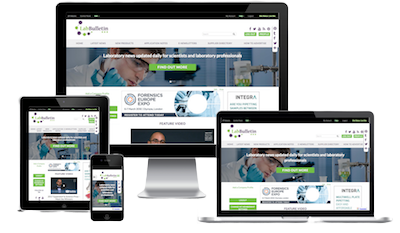 Monthly Newsletter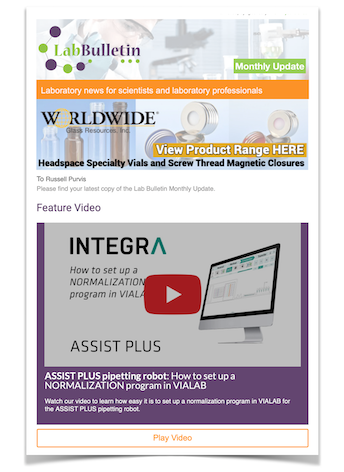 Special Offers and Promotions
Microscopy | Image Analysis
Fisher Scientific and Thermo Scientific Donate Spectrophotometer to Cancer Research UK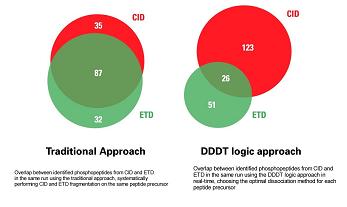 Fisher Scientific and Thermo Scientific, part of Thermo Fisher Scientific Inc., today announced that they had jointly donated a new spectrophotometer to Cancer Research UK (CRUK).
At the recent Science World - The Fisher Scientific Laboratory Experience, Thermo Scientific ran a competition to win a spectrophotometer. At the end of the event, however, there was no winner and it was decided to donate the spectrophotometer to a very worthy cause, instead. Cancer Research UK was an obvious choice. Cathy Pauley, the Floor Laboratory Manager based at Cancer Research UK's Cambridge Research Institute, attended the show, accepted the spectrophotometer on Cancer Research UK's behalf.
"It was a great honour to receive this donation of a Helios Epsilon spectrophotometer," said Cathy Pauley. "Cancer Research UK's work is funded entirely by the public and this donation will greatly assist the work of our scientists at the Cancer Research UK Cambridge Research Institute to carry out translational research."
Cathy added that "This basic spectrophotometer or colorimeter will be used to carry out protein concentration assays from molecular biology techniques used at the institute. In particular, we're using the donated equipment to establish important parameters for some metabolic labelling of pancreatic cancer cells in our institute."
Most important is the difference the spectrophotometer is making within Cathy's area. "Upon arrival, this spectrophotometer was immediately set up in a new laboratory area to assist the scientists with the pancreatic cancer metabolic labelling project. In fact, the machine was used within one day of arrival, allowing an important project to take place over the entire weekend. The cost savings from this donated equipment will enable us to buy other useful accessories such as additional liquid handling pipettes, a vortex mixer, a mini-microcentrifuge and additional heating block units etc"
Michael Laflin, Territory Manager, Fisher Scientific commented "I am delighted that we were able to make this donation and as Cathy has said it will enable the department to spend money on other much needed equipment. The research that Cancer Research UK carries out is vital to everyone, so I cannot think of a more deserving cause for the spectrophotometer to go to".
For more information about the range of Thermo Scientific spectrophotometers available from Fisher Scientific, please visit
www.fisher.co.uk
.
Fisher Scientific and Thermo Scientific are both part of Thermo Fisher Scientific, the world leader in serving science.