Members Login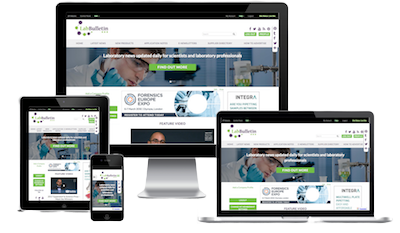 Monthly Newsletter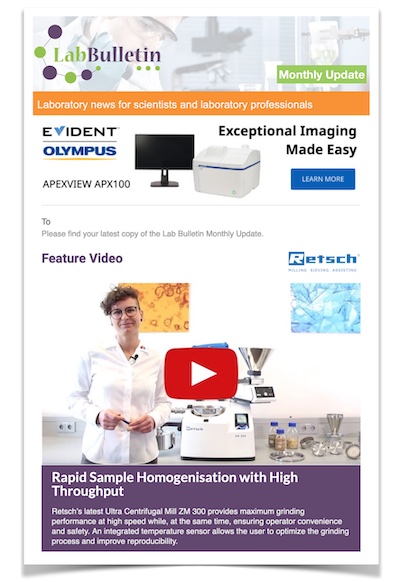 Special Offers and Promotions
Microscopy | Image Analysis
Key infectious disease conference discusses HPV technology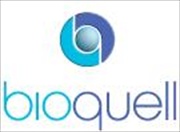 Hydrogen peroxide bio-decontamination technology was one of the hot topics at this year's 49th Annual Meeting of the Infectious Diseases Society of America and the HIV Medicine Association. Three scientific abstracts were presented on hydrogen peroxide vapour (HPV) at the meeting in Boston, Massachusetts on October 20-23.
Commenting on this latest research, James Salkeld Head of Healthcare at Bioquell said, "Hydrogen peroxide vapour technology continues to have a strong profile among infection control professionals at all levels. Its efficacy at dealing with key healthcare associated infections (HCAIs) such as
Clostridium difficile
and
Acinetobacter
is becoming better known, providing a rapid solution to help in bringing outbreaks under control and reducing endemic infection."
The abstracts included reports of reducing endemic cases of
Clostridium difficile
and controlling outbreaks of
Acinetobacter baumannii
and NDM-1-producing
Klebsiella pneumoniae
.
Performed at the Wellstar group of hospitals in Atlanta, GA, the first study illustrates a system-wide reduction in the incidence of
C. difficile
, VRE and MRSA following the introduction of a bundle of prevention and control measures including Bioquell's HPV proactive service (onsite equipment and bio-decontamination specialists). Here
C. difficile
rates fell by 36%, VRE by 68% and MRSA by 11%.
Management of a multi-year outbreak of
Acinetobacter baumannii
in an ICU setting was highlighted in the second study at Albany, NY. With the introduction of Bioquell HPV technology in 2010, rates dropped by 80% against baseline and 95% compared to the peak of the outbreak. Prior to the HPV technology, standard infection control methods had failed to bring the outbreaks under control. Whilst the introduction of surveillance cultures made some impact, implementation of HPV technology solved the problem.
The third study was conducted at a Howard County Hospital, affiliated with Johns Hopkins, MD. Although NDM-1-producing
Klebsiella pneumoniae
was not found in the environment during the study, the team decided to use Bioquell HPV technology to disinfect the patient care area. Such treatment is vital when dealing with some of the hard to treat Gram-negatives.
The three abstracts are titled:
A System-Wide Reduction in the Incidence of C. difficile and MDROs due to an Infection Prevention & Control Bundle
Management of a multi-year MDR Acinetobacter baumannii outbreak in the ICU setting
Management of a New Delhi Metallo-beta-lactamase-1 enzyme (NDM-1)-Producing Klebsiella pneumoniae : Infection Control and Medical Implications
For further information visit www.bioquell.com