Members Login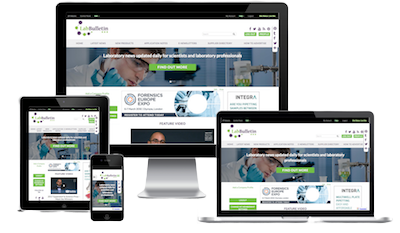 Monthly Newsletter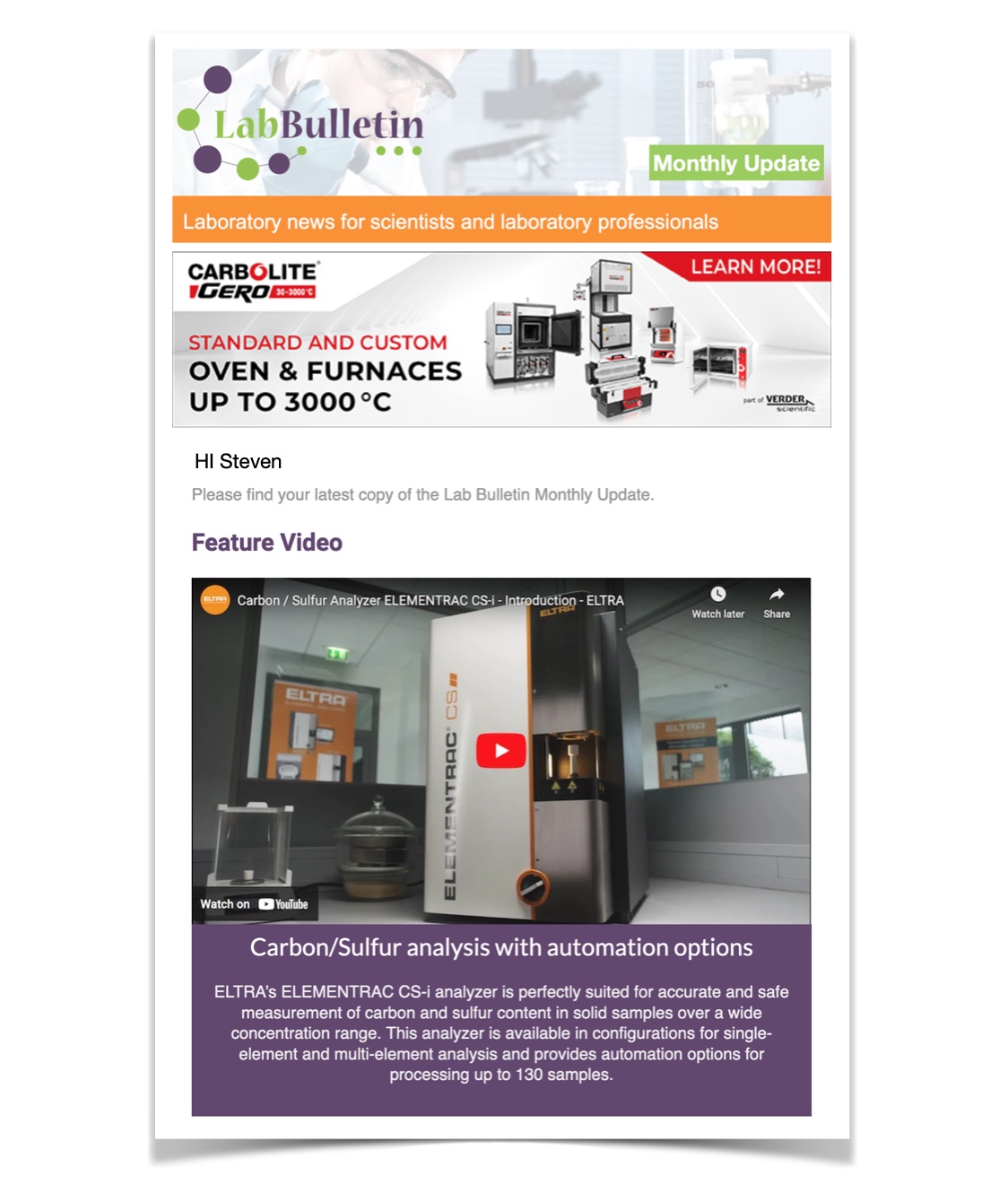 Channels
Special Offers & Promotions
Microscopy & Image Analysis
Laboratory Automation & IT Solutions

Labs are the pandemic exit strategy
publication date:
Aug 6, 2020
|
author/source:
Easy Fairs - Lab Innovations

---
How laboratories are adapting to test for COVID-19
Tackling a pandemic is a massive effort that calls people from disciplines far and wide. Politicians, public figures and, of course, medical staff are all deeply involved in the response. Hidden just behind the front lines, however, are laboratories that are working to bring these unprecedented times to an end. Here, Lab Innovations 2020 hears from Anthony Cooke, CEO of Cambridge Clinical Laboratories, about the requirements needed to carry out COVID-19 testing in the UK.
As of June 9th, 2020, almost six million COVID-19 tests have been performed in the UK — the equivalent of one test for every ten people in the country. That is a huge number, and a lot goes into making it happen.
When a test is taken, it is delivered to the lab in a sealed viral transport medium. The team at the lab then unpacks the sealed capsule under CL2 standard containment hood.
The SARS-COV-2 virus responsible for the pandemic is particularly virulent, meaning that measures must be taken to ensure that clean room conditions and biological controls are maintained. This is in part to maintain the health of the staff carrying out test, but also in ensuring that the tests are accurate and reliable.
Many labs around the UK, like ours, have previously been used to test for HIV or similar viruses, so will already have the methods, training and infrastructure in place to handle COVID-19 samples safely. Other labs that handle less contagious materials will have some changes to make before meeting the standard required to test for COVID-19.
Extracting RNA
Upon entering the clean room environment, the sample is then put through processes that extract any RNA genetic code apparent in the sample.
There are a number of both open standard and proprietary methods to achieve this, such as chemical treatments and centrifuges, as well as magnetic bead RNA extraction. Regardless of the specific method, many laboratories now take advantage of modern technology to run the extraction steps entirely autonomously.
Once the RNA is extracted from the sample, the actual test can begin. First, the extracted RNA is replicated through a complex and delicate polymerase chain reaction (PCR). Modern PCR equipment, such as the Roche LightCycler 480 or Applied Biosystems 7500, perform these tests quickly, reproducibly and efficiently.
Meeting demand
In taking the sample, extracting the RNA and then finally performing the test itself, materials and reagents are required. This is normally not an issue, but during a pandemic demand for these materials skyrockets. Many labs have found a normal year's worth of tests pass through their laboratories within a handful of days, and the volume of testing is still increasing.
We saw the same impact on antimicrobial hand gel, facemasks and, bizarrely, toilet paper. Everyone worries in the short term and stocks up, and it takes a little while for the producers to fill the gaps.
Many laboratories are already well versed in handling hazardous materials efficiently, effectively and safely, but many others might need to make changes. The work that laboratories do directly contributes to ending the COVID-19 crisis, so it's imperative to keep that effort going.
After an unprecedented year in science, Lab Innovations will take place at the NEC, Birmingham on November 4-5, 2020. Here, companies that have helped in the fight against COVID-19 will come together to celebrate their achievements and plan for a successful 2021.
Lab Innovations has fast become the UK's must-attend event for the entire laboratory industry. Supported by some of the UK's top science institutions, it is a key event for powering the business of science.
The show floor is bursting with innovations from more than 160 leading scientific suppliers and manufacturers showcasing the latest laboratory developments and equipment. Exhibitors present the most cutting-edge technology applicable to a plethora of industries including life sciences, pharmaceuticals, academia, healthcare, chemical, food & drink, cleanroom and more.
About Easyfairs, organisers of Lab Innovations:
Easyfairs enables communities to "visit the future" at must-attend events that anticipate their needs and present solutions in the ideal format. The group currently organises 218 events in 17 countries (Algeria, Belgium, China, Denmark, Emirates, Finland, France, Germany, the Netherlands, Norway, Portugal, Singapore, Spain, Sweden, Switzerland, the United Kingdom and the United States). Easyfairs also manages 10 events venues in the Benelux, Netherlands and Nordic region (Ghent, Antwerp, Namur, Mechelen-Brussels North, Hardenberg, Gorinchem, Venray, Stockholm, Gothenburg and Malmö). The group employs more than 750 people and generated revenues exceeding €160 million for its financial year 2016-2017. Easyfairs strives to be the most adaptable, agile and effective player in the events industry by employing committed individuals, deploying the best marketing and technology tools and developing strong brands. Visit the future with Easyfairs.
---
Exhibitions & Events
Media Partner