Members Login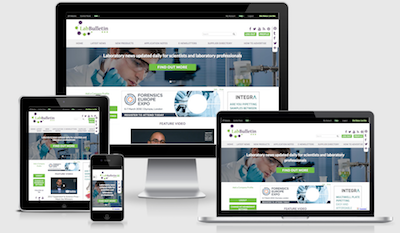 Monthly Newsletter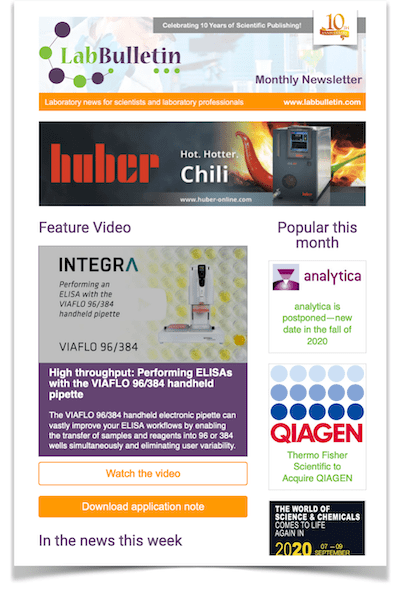 Latest generation of Flame Photometers on show at ArabLab 2020
publication date:
Feb 24, 2020
|
author/source:
BWB Technologies Ltd

---
BWB Technologies Ltd, a leading manufacturer of flame photometric instrumentation and peripheral equipment, has announced that it will be exhibiting, its latest innovations at ArabLab 2020, stand number 128 Hall S2.
ArabLab is the Middle East's largest annual trade exhibition dedicated to the entire laboratory industry, uniting >10,000 laboratory decision makers with >1000 laboratory suppliers and manufacturers across all sectors. The exhibition runs from the 16th to the 18th March at the World Trade Centre in Dubai. The latest generation of flame photometers will be on show for the first time in the region since the launch in July. Pushing the boundaries of flame photometric detection, BWB continuously researches new advanced ways of bringing its clients the easiest and most cost efficient instrumentation available on the market.
In collaboration with their Middle East distributor Meslo Scientific the award winning and most popular XP model will be on display. The XP instrument offers 5 channel simultaneous detection, user selectable units of measurement, up to 10 points of calibration per Ion, quick 1 point calibration correction, built in silent running compressor, multi-element calibrations, internal results storage, PC software and as with any instrument in the range, is ready to use straight out of the box.
"BWB Technologies, a market leading and world recognised brand within the field, provides high quality, reliable and the next generation of flame photometric instrumentation. The ArabLab exhibition gives customers and distributors the opportunity to learn more about the products and services we have to offer and also get hands on with the products on display using our novel flame simulations device" said Hozan Edwards, General Manager for BWB Technologies Ltd.
"We purchased the BWB-XP Flame Photometer model to replace our Perkins Elmer Gas analyser, this had served us well for the last 15 years. What attracted us to the BWB-XP was the apparent ease of operation, the key pad menu makes the unit both easy to set up and quick to calibrate. The unit was removed from the packaging, set up, calibrated and was producing acceptable results within a couple of hours! "Just add gas". Results are very consistent as long as good lab practice is followed regarding preparation and handling of the calibration standards. The report publishing aspect of the software via PDF is excellent! Simple clear graph and set of results with even the capability of adding your own company logo. Direct customer support from BWB has been FIRST CLASS, a real happy to help/resolve any matters approach, as has the supply of the service items etc."

Mick Howard, Production Co-ordinator for R-MC Power Recovery Ltd
UNITED KINGDOM
"The first advance in flame photometry in this century is proving a valuable asset for Colchester Hospital. Leeds based Spectronic Camspec have supplied the hospital with a BWB Flame Photometer which has individual detectors for Na, K, Li, Ca and Ba and can simultaneously detect and display all five elements with two point or multipoint calibration. "The BWB Flame Photometer will be used to measure sodium and potassium levels in Total Parenteral Nutrition bags prepared in our hospital Pharmacy sterile manufacturing unit for use within the hospital. It will also be used for determining sodium and potassium levels in pharmaceutical products manufactured in our hospital Pharmacy non-sterile manufacturing unit which are prepared under our MHRA Manufacturing Licence. This new equipment also ensures that we are compliant with the Good Laboratory Practice requirements of our licence."

Sarah Woolls from Colchester Hospital
UNITED KINGDOM
See the BWB XP Flame Photometer in action
Learn more about the XP Flame Photometer
---
About BWB Technologies
An independently owned private company with flame photometer manufacturing in the United Kingdom under strict ISO control protocols. BWB are a global company with offices in Europe, America and the Middle East and a world-wide network of high quality distributors. We offer unsurpassed levels of technical support available 24/7 and employ real experts in flame photometry.
Flame Photometers - unlike any other!
BWB flame photometers are used for measuring Lithium, Sodium, Potassium, Calcium & Barium (Li, Na, K, Ca & Ba)
There are flame photometry applications in many different industries including • Cement • Beverage • Pharmacies in Clinics • Medical Schools • Petrochemical • Paper • Fertilizer • Wine • Food • Nuclear Power Stations • Salt and Potassium mines • Sugar Industry.
BWB are pushing the boundaries of what is possible with low temperature flame photometry. Here are some of the many reasons BWB are now the flame photometer manufacturer of choice.
more news from BWB Technologies
---