Members Login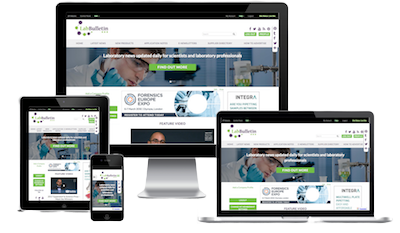 Monthly Newsletter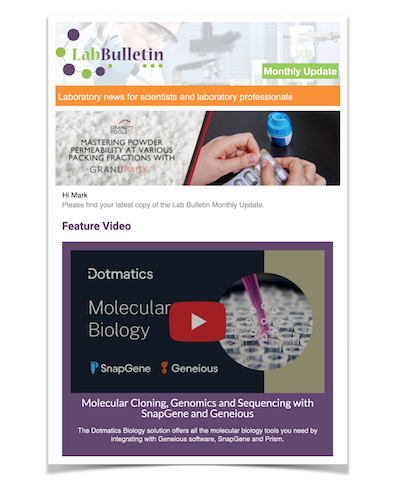 Special Offers and Promotions
Microscopy | Image Analysis
IT Solutions and Laboratory Automation
Merck Launches Scepter
publication date:
Dec 10, 2020
|

---
Portable device measures cells and delivers accurate and reliable cell counts in less than 30 seconds
Merck announce the launch of its new Scepter™ 3.0 handheld automated cell counter, a solution that enables convenient, on-demand cell volume, cell diameter and cell concentration data. The device uses precision microfluidics to measure and count cells via electrical impedance within 30 seconds.
The Scepter™ 3.0 cell counter offers researchers true automation without the risk of error that accompanies vision-based systems, using a combination of analog and digital hardware for sensing, signal processing, data storage, and graphical display. The precision-made, polymer sensor has a laser-drilled aperture in its cell-sensing zone that enables the Scepter™ 3.0 instrument to use the Coulter principle to discriminate cell diameter and volume at submicron and subpicoliter resolution, respectively.
Using a sensor with a 40 μm aperture, the Scepter™ cell counter can accurately and precisely count a broad range of cell types, including small cells (> 4 μm in diameter) and peripheral blood mononuclear cells (PBMC)1.
Users can easily export data via USB or wirelessly to a lab workstation for reliable, consistent recording and archiving, streamlining the data analysis process and eliminating human error during data transfer.
Additional features have made the new 3.0 version even more convenient and easy-to-use:
High-throughput capability to count thousands of cells per measurement with maximum precision.
Uniquely ergonomic design with mobile charging station, convenient for fatigue-free measurements and storage at the tissue culture hood.
Requires no sample prep, dedicated reagents, or hazardous dyes.
Can be used to monitor cell health between measurements, passages and batches using size and morphology.
Requires no cleaning protocol to maintain operation.
Two available sensor sizes enable precise counts of a range of cell sizes, with reliable insertion and no-touch ejection.
1. Smith, J. et al. The New Scepter™ 2.0 Cell Counter Enables the Analysis of a Wider Range of Cell Sizes and Types With High Precision. Merck Cellutions 2011 Vol. 1: p 19-22.
Learn more about Scepter™ 3.0 cell counter
---