Members Login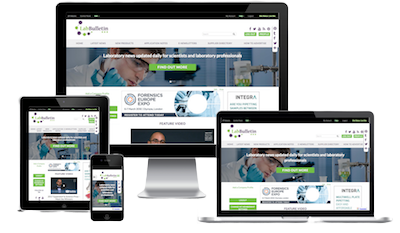 Monthly Newsletter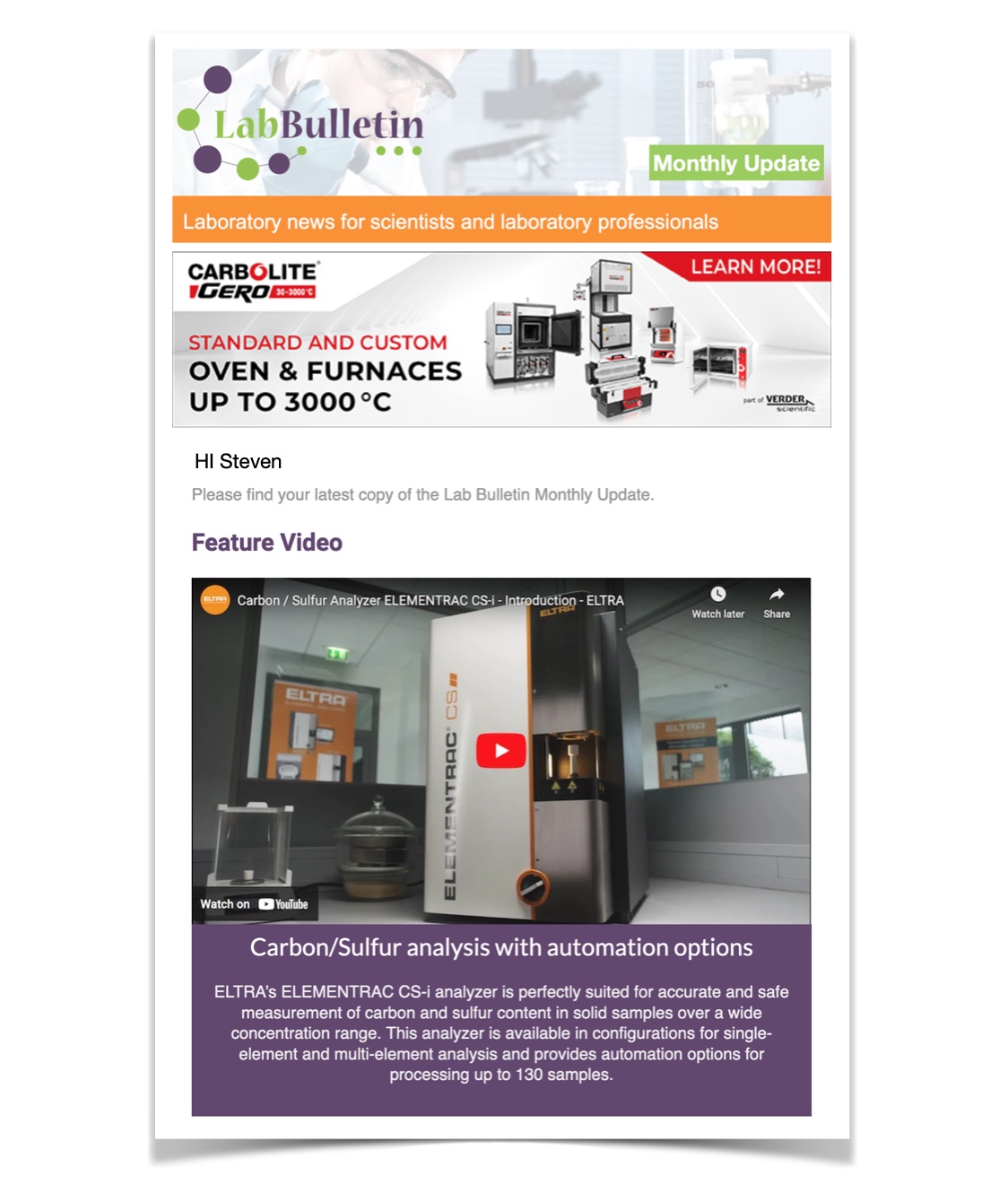 Channels
Special Offers & Promotions
Microscopy & Image Analysis
Laboratory Automation & IT Solutions

New Pulsed Light Sources from Edinburgh Instruments
publication date:
Oct 5, 2021
|
author/source:
Edinburgh Instruments Ltd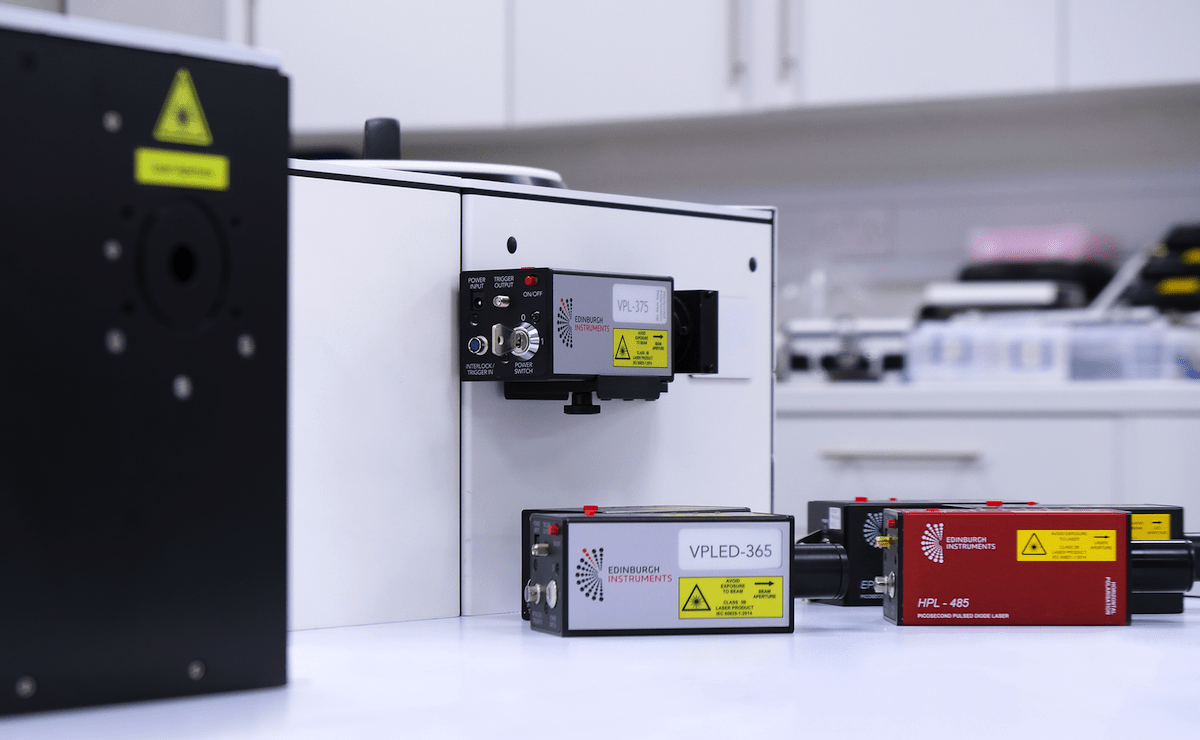 Edinburgh Instruments is delighted to launch a series of pulsed light sources for time-resolved photoluminescence spectroscopy.
The VPL, VPLED and HPL series of pulsed diode lasers and LEDs expand the range of compact, monochromatic sources on offer, while the AGILE supercontinuum laser provides tunable picosecond pulses across the visible and NIR regions.
The HPL diode lasers are designed for time-Correlated Single Photon Counting (TCSPC) from picoseconds to microseconds and are fully compatible with Edinburgh Instruments systems. They are the perfect choice for challenging samples with low brightness, thanks to their high repetition rates up to 80 MHz and high-power output mode.
For longer decay times, the VPL and VPLED series may be used. The pulse width of these sources can be varied from 50 ns up to 1 ms so they are ideal for Multi-Channel Scaling (MCS) measurements, providing higher pulse energies than picosecond lasers and LEDs.
AGILE is a white-light picosecond pulsed laser available as a TCSPC source in the FLS1000 Photoluminescence Spectrometer. Coupled to the excitation monochromator in the FLS1000, its output wavelength can be tuned from <400 nm up to >2,000 nm removing the need for multiple monochromatic sources.
Roger Fenske, CEO, says "We are excited to expand our portfolio with this new range of pulsed light sources. This will help meet the ongoing requirements of our customers and will bring added capability and functionality to their work procedures."
Edinburgh Instruments is a global leader in the research, development and manufacturing of state-of-the-art spectroscopic instrumentation for over 40 years. During this time, a worldwide reputation for quality and innovation has been established. Edinburgh Instruments primarily designs and manufactures bespoke spectroscopic systems for measuring: steady state fluorescence, fluorescence lifetime, phosphorescence lifetime and transient absorption.
Edinburgh Instruments was formed in 1971 as the first spin-out from Heriot-Watt University and the first private company on Britain's first University "Research Park". Edinburgh Instruments (EI) is now located in purpose-built facilities just outside Edinburgh, where it employs over 140 people.
EI has an extensive global distribution network and has a highly prized reputation for the delivery of high quality, accurate instrumentation together with one to one customer service support.
In February 2013 Edinburgh Instruments Ltd was acquired by Techcomp Europe Group Ltd.
Techcomp Europe Ltd, based in the UK, comprises of a group of European companies involved in the manufacture and distribution of analytical systems, life science equipment and laboratory instruments with operations dating back to 1920.
The Group consists of Edinburgh Instruments – a leading photonics technology manufacturer, Scion Instruments – (with operations in the UK and The Netherlands) experts in Gas Chromatography and Single Quadrupole Mass Spectrometry, Froilabo – (with factories in France and Romania) specialising in Ultra Low Temperature technologies, Precisa – (manufacturing in Switzerland) offering a complete range of high precision metrology and weighing solutions, Dynamica – (based in the UK) that supplies a wide range of analytical and laboratory instruments and Edinburgh Sensors – (with operations in Scotland) supplying end users and OEMs with a wide range of IR Gas Detection systems.
The Group products are distributed across Europe with direct support from local factories and commercial teams; throughout Asia out of distribution operations in Hong Kong, and across Latin America from a dedicated office in Mexico City. Techcomp Europe is owned by Techcomp (Holdings) Ltd.