Members Login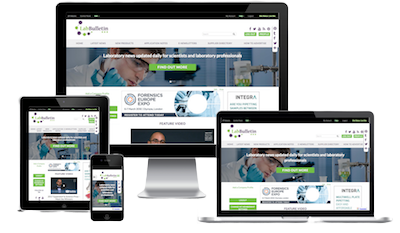 Monthly Newsletter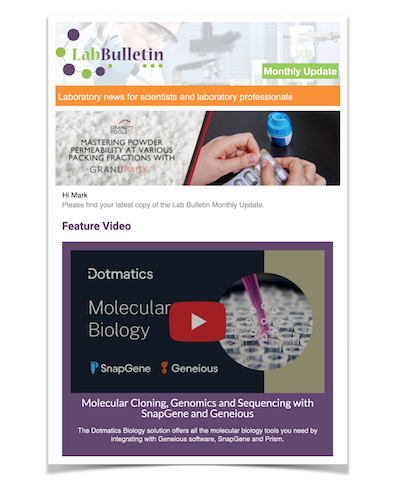 Special Offers and Promotions
Microscopy | Image Analysis
IT Solutions and Laboratory Automation
Non-invasive cytometric technique could eliminate need for blood samples

Andor Newton camera powers novel non-invasive probe capable of providing cell concentration and morphological data for blood in vivo

An Israeli team has demonstrated a non-invasive technique for imaging blood cells in vivo that could eliminate the need to extract blood from many patients. Powered by the Andor Newton Electron Multiplying EMCCD camera, their high-resolution Spectrally Encoded Flow Cytometry (SEFC) probe offers primary care physicians the capability to detect directly a wide range of common medical disorders, such as anaemia and bacterial infection, and potentially life threatening conditions, including sepsis, thrombosis and sickle cell crisis.
As well as enabling an immediate medical response to be offered, SEFC could also allow large-scale screening for common blood disorders. Vitally, its ability to directly and continuously visualise blood cells flowing inside patients could also provide an early warning of a medical emergency, such as internal bleeding, in post-operative and critical-care conditions.

SEFC was developed by the Biomedical Optics Laboratory, headed by Dr. Dvir Yelin, at the Technion-Israel Institute of Technology in Haifa. Their focus is the application of advanced optics to address some of today's clinical challenges, particularly the development of non- or minimally-invasive diagnostic tools.
According to Lior Golan, one of the researchers at the Biomedical Optics Laboratory, two major challenges needed to be solved. "SEFC Images of fast-moving blood cells are acquired from deep under the surface of the skin through tissue that scatters the light. This means that very little light is available and necessitates the use of a spectrometer equipped with a high-speed line camera. The Andor Newton DU970N-BV camera provided our team with a combination of high sensitivity and the required line rate for imaging physiological blood flow. Switching between 2-D image and full vertical binning mode on the Newton camera also made the alignment of the spectrometer very easy and the ability to customise the Labview software development kit to control the camera was very convenient."
Having demonstrated the clinical potential of SEFC, the team believes that miniaturization of the probe's optics is feasible to produce a compact, hand-held SEFC probe, free of moving parts and connected to the main system console by just a pair of optical fibers. This would allow the application of SEFC for minimally invasive applications, either as a standalone device or through the instrument channel of an endoscope.
"Cytometric analysis of blood is the first step in the diagnostic process for many patients," says Golan. "However, although the cell concentration and morphology data correlates well with actual blood parameters, it is an invasive procedure that does not eliminate inherent differences between ex vivo measurements and true physiological conditions. It is also incapable of providing real-time monitoring of patients in critical conditions. SEFC addresses these inherent problems and provides a non-invasive alternative."
Antoine Varagnat, Product Specialist at Andor, notes that "Overcoming the challenges of meaningful bio-parameters measurement in vivo while maximizing patient comfort has been an increasing research focal point in recent years. Golan's team has been very successful in that regards with their innovative technique, taking full advantage of the ultra low-light detection capability and acquisition speed capabilities of Andor's Newton EMCCD detector and also opening the door to routine in vivo, non-invasive blood diagnosis equipment in the near future".
Andor's modular Spectroscopy solutions encompass a wide range of high performance CCD, ICCD, EMCCD and InGaAs array detectors, as well as a comprehensive range of Research-grade spectrograph platforms and software development interfaces for Matlab, Labview or Visual Basic.
To learn more about the Newton camera series and their use in spectroscopy, please visit the
Andor website
.
Reference

1. Lior Golan, Daniella Yeheskely-Hayon, Limor Minai, Eldad J Dann and Dvir Yelin "Noninvasive imaging of flowing blood cells using label-free spectrally encoded flow cytometry," Biomedical Optics Express Vol. 3, No. 6, 1455-1464 (2012)
About Andor

Andor is a world leader in Scientific Imaging, Spectroscopy Solutions and Microscopy Systems. Established in 1989 from Queen's University in Belfast, Northern Ireland, Andor Technology now employs over 300 people in 16 offices worldwide, distributing its portfolio of over 70 products to 10,000 customers in 55 countries.
Andor's digital cameras, designed and manufactured using pioneering techniques developed in-house, allow scientists around the world to measure light down to a single photon and capture events occurring within 1 billionth of a second. This unique capability is helping them push back the boundaries of knowledge in fields as diverse as drug discovery, toxicology analysis, medical diagnosis, food quality testing and solar energy research. More information about Andor Technology PLC (LSE: AND) is available at the company's website