Members Login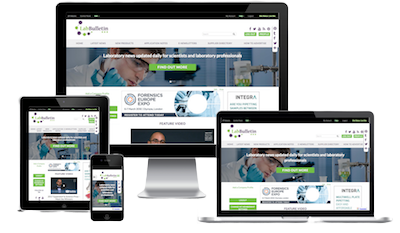 Monthly Newsletter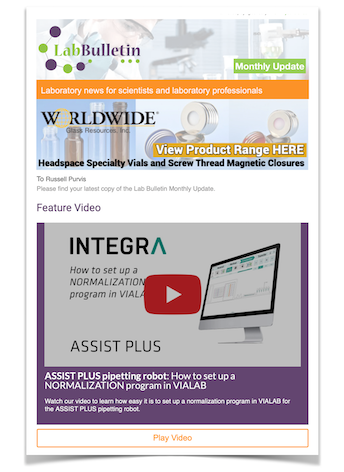 Special Offers and Promotions
Microscopy | Image Analysis
The Fisher Scientific Lab Start Up Program - Ten Years on and still Going Strong!

Fisher Scientific, part of Thermo Fisher Scientific Inc., today announced the 10th anniversary of the New Lab Start-Up program. Since inception, the program has helped set up more than 2,000 new labs.
The program is geared towards helping those setting up a new lab, moving to a new lab or first time grant holders. The program includes all the essentials required, regardless of scientific discipline, size or location. The program is particularly important to budget-strapped grant holders that need to quickly and efficiently get up and running. With costs savings available on a broad range of laboratory products, scientists can take advantage of more than £30,000 in savings.
Dr. Sue Shackleton of the Biochemistry Department at Leicester University is just one of many examples of researchers who have benefitted from the program. After she received a Wellcome Foundation grant for research into Emery-Dreifuss Muscular Dystrophy, it was critical that Dr. Shackleton stretch her grant as far as possible. Initially, she took advantage of the programme, initially to purchase a Forma Ultra Low Temperature freezer and some Thermo Scientific centrifuges this then enabled her to get her voucher for £500 worth of Fisherbrand products, an important bonus at the time when budgets are so tight.
"It's an ideal way for me to make my grant go further and allow for unexpected eventualities such as a centrifuge breaking down," said Dr. Shackleton. "I would definitely use the program again when setting-up a new lab and I recommend it to colleagues." Dr. Shackleton's group uses a wide variety of products for applications such as cell culture, cell biology, immunofluorescence microscopy and western blotting.
The Lab Start-up program offers a wide choice of products for scientists including: autoclaves, liquid handlers, lab coats, gloves, ovens, incubators, refrigerators, pH meters, centrifuges, spectrophotometers and many more life sciences-specific products in areas such as electrophoresis and protein purification. Leading brand names include Thermo Scientific, Nunc, Corning, IKA, Brady, Ilmvac, Eppendorf, Syngene and many more including Fisherbrand.
The Lab Start-up program celebrates ten years with special incentives to get started. These include:
More than 55 individual offers with more depth and breadth to the packages!
Comprehensive range of equipment including CO2 incubators, fridges, freezers. Etc.
£500 in Fisherbrand vouchers*
Great specials on Fisherbrand consumables and Fisher Scientific equipment
On receipt of customers' first order, (minimum spend £2,000), they will receive a £500 voucher to spend on any Fisherbrand product(s) within the range.
More information and application forms can be found by visiting http://www.fisher.co.uk/labstartup/, or by e-mail to fsuk.labstart@thermofisher.com.
Fisher Scientific is part of Thermo Fisher Scientific, the world leader in serving science.
About Thermo Fisher Scientific
Thermo Fisher Scientific Inc. (NYSE: TMO) is the world leader in serving science. Our mission is to enable our customers to make the world healthier, cleaner and safer. With revenues of more than $10 billion, we have approximately 35,000 employees and serve customers within pharmaceutical and biotech companies, hospitals and clinical diagnostic labs, universities, research institutions and government agencies, as well as in environmental and process control industries. We create value for our key stakeholders through two premier brands, Thermo Scientific and Fisher Scientific, which offer a unique combination of continuous technology development and the most convenient purchasing options. Our products and services help accelerate the pace of scientific discovery, and solve analytical challenges ranging from complex research to routine testing to field applications. Visit www.thermofisher.com.