Members Login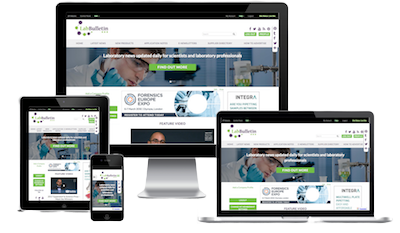 Monthly Newsletter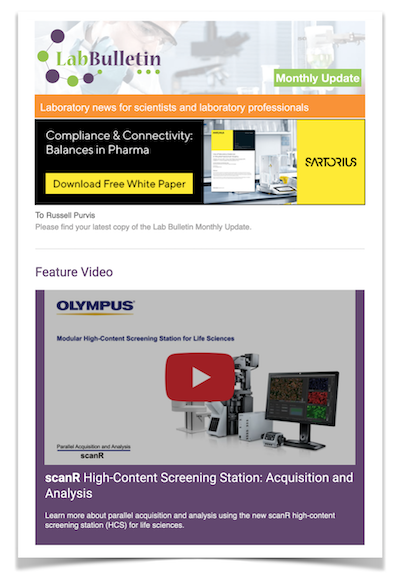 Special Offers and Promotions
Microscopy | Image Analysis
Tornado Plus heats, cools and stirs viscous samples in parallel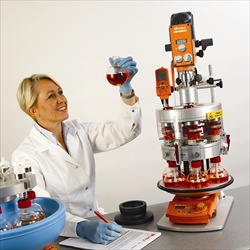 The Radleys' Tornado Plus System (www.radleys.com) is the ideal synthesis solution for stirring both viscous samples and for the dispersion of delicate solids in solution; where conventional magnetic stirring is not suitable.
Tornado Plus allows scientists to use a single overhead stirrer to simultaneously deliver high-torque mechanical stirring to six round bottom flasks from 50 to 250ml. The Tornado saves valuable fumehood space, money and increases the productivity of your work by up to 600%, when compared with conventional set-ups.
Tornado also provides controlled heating and cooling from -65°C to +180°C, making it ideal for applications such as crystallization studies, process optimization, polymer research or the synthesis of building blocks.
Tornado features a unique PEEK 'pinch-grip' stirrer guide mechanism which allows rapid, tool-free exchange of stirrer shafts and operation under an inert atmosphere. Choose from centrifugal, anchor or propeller style PTFE stirrers, which are matched to each flask size.
Tornado accepts a range of round bottom flasks from 50 to 250ml, including flasks with one or two sidearms, internal baffles and special azeotropic flask options. An expanded range of wide neck flasks, featuring Radleys unique 'quick coupling', allow easier removal of viscous or solid samples and the use of larger stirrer blades.
For a demonstration of how the Tornado Plus can help improve the productivity of your research please contact Radleys on telephone +44-1799-513320 or email
sales@radleys.co.uk
.