Members Login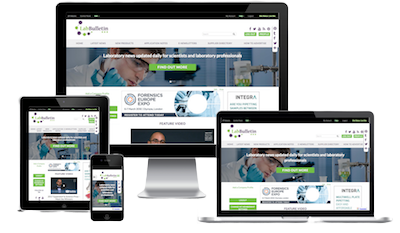 Monthly Newsletter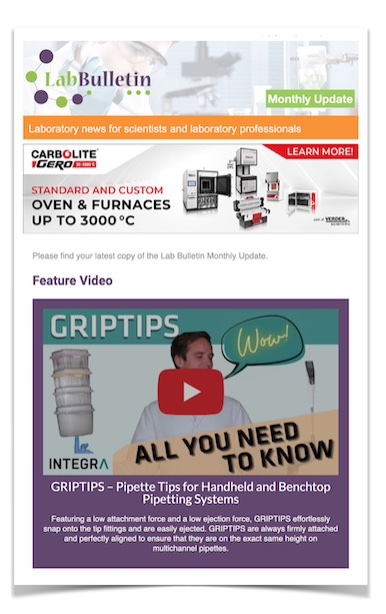 Special Offers and Promotions
Microscopy | Image Analysis
IT Solutions and Laboratory Automation
World Shortage of Helium
publication date:
Nov 8, 2019
|
author/source:
Greyhound Chromatography Ltd

---
For once we can't blame Brexit! There is a world shortage of Helium, the shortage of Helium is a natural phenomenon.
Helium forms below the earth's surface, formed from the slow radioactive alpha decay that occurs in rocks. Helium is a colourless, odourless, tasteless, non-toxic, inert, monatomic gas and is the first of the noble gas group on the periodic table of the elements. After Hydrogen, Helium has the second lowest atomic number # 2, it has the lowest boiling point of all the elements.
Helium is a non-renewable resource, which means that once the earth's Helium is gone, it's gone. Helium gas is less dense than air, so when it escapes its containment, it floats out into space. Helium is harvested as it escapes during mining operations, it is only collected by a small number of companies as it is a by-product of the oil, gas and rock that they are mining.
For many years the USA has been the world's largest producer of Helium, accounting for 40% of the world's supply. Algeria comes in second, and number three is Qatar. Helium is recovered in very small quantities from natural gas production. Only .3% or more is considered necessary for commercial Helium extraction.
In the USA, the fields with recoverable helium are all located within a fairly short distance of one another in the U.S.'s Southwest. Fields are located in the U.S. states of Colorado, Kansas, Oklahoma, Texas, Utah and Wyoming. According to a recent industry report only three of the world's Helium manufacturer's produce 75% of the world's Helium.

The History of Helium
Helium was first mined in 1903 in Dexter, Kansas, when an oil drilling operation produced a gas geyser that wouldn't burn. The Kansas state geologist took a sample to the University of Kansas, where it was identified as helium.
During WWI, the U.S. Navy sponsored three helium plants, and used the gas in barrage balloons. These were large balloons with cables attached to their bottoms that could be flown above airfields to discourage enemy aircraft from flying over.
After the war, the U.S. built its first rigid helium-filled airship, the USS Shenandoah in 1923. Since 1903 the world has enjoyed Helium as the greatest asset to any party as it is most commonly used for inflating party balloons. The environmental backlash to releasing balloons has meant that there has been a reduction in the world's usage but we still rely heaving on Helium gas for important uses within the scientific and medical field.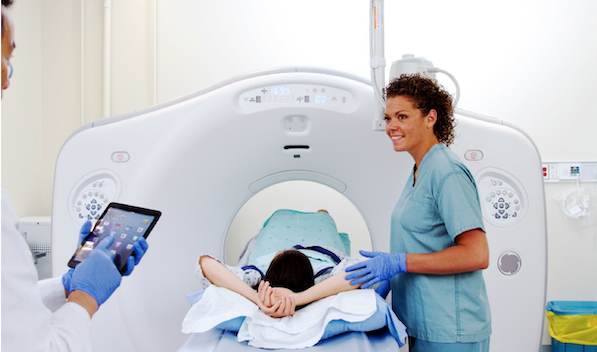 Scientific Uses for Helium
Helium is primarily used to cool the superconducting magnets within Magnetic Resonance Imaging (MRI) scanners. It is also used to make silicon wafers, which are the precursor of integrated circuits, and it is used in photovoltaics, or solar cells and is used in deep sea diving. It is used in the space industry to keep satellite instruments cool and clean out rocket engines. It was also used to cool the liquid oxygen and hydrogen that powered the Apollo space vehicles. You'll also find helium in many of our everyday electronics that as a society we have become so addicted to as well as liquid crystal displays such as TV screens. So, it's not difficult to appreciate just how valuable the remaining Helium in the world is to us. Scientist have warned that we only have a decade of Helium left and we need to recycle more of the inert gas, before we run out. Storing helium gas is an expensive process and there are few storage facilities capable of storing it in the world.

The US National Helium Reserve.
In 1925, the U.S. congress passed the Helium Act of 1925 which had two purposes: it created a National Helium Reserve at Amarillo, Texas, and it banned the export of helium. Because of that ban, and the U.S.'s monopoly on helium production, airships, such as the Hindenburg, were forced to use hydrogen as their lifting gas. Because of hydrogen's high flammability, this led to the Hindenburg Disaster on May 6, 1937.
After the Helium Acts Amendments of 1960, the U.S. tasked five private plants with recovering helium from natural gas and storing it in the National Helium Reserve. There, the gas is compressed at the surface, and stored in a layer of dolomite rock more than 3,000 feet underground. A thick layer of salt keeps the gas in place.
The dolomite rock is one of the only geological formations on earth that can hold large quantities of helium. The natural gas fields near the reserve are also particularly rich in helium.
The government also built a 425-mile (684 km) pipeline between Bushton, Kansas and Amarillo, Texas, to move the gas.
By 1995, there were a billion cubic meters of helium being stored in the National Helium Reserve, and the reserve was $1.4 billion in debt. This led the U.S. Congress to pass the Helium Privatization Act of 1996. The reserve was tasked with selling off its supplies, but instead of letting the market for helium set the price, the Helium Privitization Act specified a price that was about half the open market price. This undercut efforts to conserve existing supplies of the gas. The cost of Helium has increased 135% in the last year.
There are differing opinions about whether helium should be used in balloons as it is wasteful and balloons are also deemed to be dangerous to animals and wildlife when they come back down to earth. Campaigners are suggesting using paper lanterns as an alternative but these too have an impact on our environment.
David Cole-Hamilton, emeritus professor of chemistry at the University of St. Andrews, urged people not to have helium balloons at parties as the gas is needed for MRI scanners and deep-sea diving, in a mixture of 80% helium and 20% Oxygen. He said: "By having helium balloons at your birthday party you may prevent people from having an MRI scan. We are recycling it from the MRI scanners and most of it from deep sea diving, but we are not recycling from the balloons. In both of those applications it's recycled, however helium is very light so if it gets into the atmosphere it can escape. If we recycle I think we would be fine, but if we gradually put more balloons up in the atmosphere then the timescale will be shorter."
There is some good news to share, researchers from Durham and Oxford Universities in the UK have found a new helium field in Tanzania's Rift Valley in East Africa. Its size is estimated to be around 54 billion cubic feet, which would be enough to fill over 1.2 million MRI scanners, and many party balloons.
In the mid-1990s, a new helium plant in Arzew, Algeria produced 17 million cubic meters (600 million cubic feet) of helium, which is enough to satisfy all of Europe's demand. Between 2004 and 2006, helium plants were built in Ras Laffam, Qatar and Skikda, Algeria.
But a word of warning, the earth does not have an infinite supply of helium, we should all respect this fact and think carefully about how we use this precious resource.
Author - Susan Massie, Marketing Director of Greyhound Chromatography
---
About Greyhound Chromatography
Greyhound's services include; Chemical Standards; Chiral Chromatography; Derivatives Analysis; Solvents;Dioxins/Furans/PCBs/PBDEs; Environmental Analysis; Gas Filters; GC; GC-MS; LC-MS; HPLC; ICP, ICP-MS, AA; Ion Chromatography; Lamps; Peak Scientific, Prep Silica; Reagents; SPE Solid Phase Extraction; SPME Solid Phase Micro-Extraction; Syringes; TLC Thin Layer Chromatography; Valves;Vials/Caps/Septa.
---