Members Login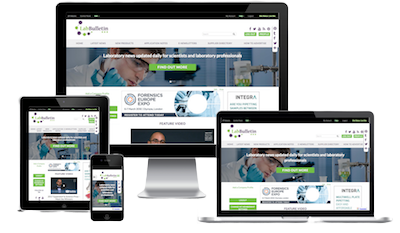 Monthly Newsletter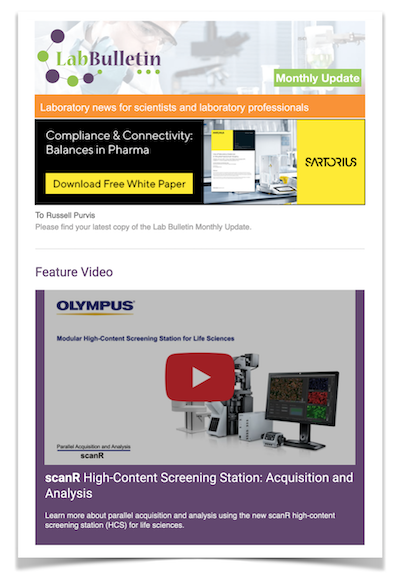 Special Offers and Promotions
Microscopy | Image Analysis
BIOTECHNICA 2010 gets World Congress for Preventive and Regenerative Medicine for Hannover
publication date:
Mar 15, 2010
|
author/source:
b3c newswire
BIOTECHNICA (5-7 October) is further developing its position as Europe's leading trade fair for biotechnology and has brought the 5th World Congress for Preventive and Regenerative Medicine (WCRM) to Hannover. Having previously been hosted in Leipzig and Bangkok, this major scientific event will take place for the first time at the European summit for biotechnology and the life sciences. "With this international congress we can offer an important platform for knowledge transfer in the field of preventive and regenerative medicine", says Stephan Kühne, member of the Board of Deutsche Messe AG, Hannover.
During BIOTECHNICA more than 800 scientists and clinical experts from all over the world will be meeting to discuss new ways of treating previously untreatable or therapeutically challenging diseases with regenerative therapies. "In particular, the Congress will facilitate the networking of knowledge in the regeneration of organs and tissue," explains Professor Augustinus Bader of the Center for Biotechnology and Biomedicine at the University of Leipzig, who is the initiator and President of the Congress.
The program reflects the broad spectrum of scientific approaches in regenerative medicine. In view of the scientific content of this year's program, emphasis is being placed on preventive medicine. Further keynote themes include tissue engineering, clinical applications of regenerative medicine, anti-aging medicine and stem cell research. Stem cells are thought to have huge potential in the treatment of a number of chronic diseases. Due to the statutory restrictions on research into the field of regenerative medicine, ethical and legal aspects will also rank high on the agenda.
The event runs from 5 to 7 October and takes place within BIOTECHNICA 2010 at the Convention Center at the Hannover Exhibition Grounds. The Congress will be complemented by a poster presentation and a special display in the exhibition hall on the topic of preventive and regenerative medicine.
Specialists in this field, such as the founding father of regenerative medicine, the American Professor Dr. William Haseltine, Professor Dr. Anthony Atala of the Wake Forest Institute, North Carolina, USA, and the world-renowned neurosurgeon Professor Dr. Madjid Samii, who is currently based in Hannover, will be keynote speakers during the three-day Congress. Other speakers include the pioneer of windpipe transplantations, Professor Dr. Paolo Macchiarini, Barcelona, and Professor Aubrey de Grey, Cambridge, who will outline his theories on the reversal of the aging process. Professor Wiltfang from Kiel will be reporting on pioneering clinical practice in bone regeneration in oral and maxillofacial surgery. Numerous other scientists from across the world, as well as experts in the fields of medicine, engineering, biology and the pharmaceuticals industry, have already stated their intention to take part.
For further information please contact
Katharina Siebert Tel.:+49 511 89-31028 or E-mail:
katharina.siebert@messe.de