Members Login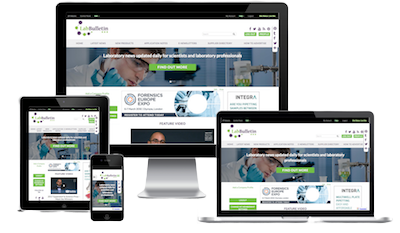 Monthly Newsletter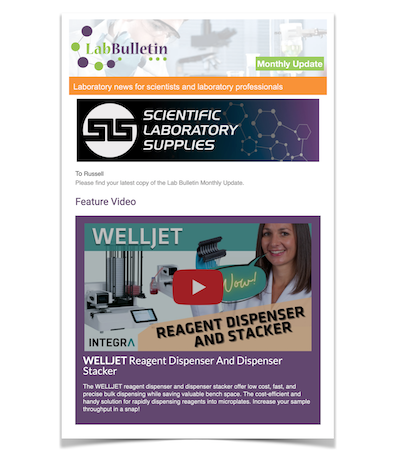 Special Offers and Promotions
Microscopy | Image Analysis
OHAUS Introduces the new MB120 and MB90 Moisture Analyzers
publication date:
Sep 28, 2016
|

Moisture Analysis Made Simple and Powerful
OHAUS, a leading worldwide manufacturer of scales, balances and laboratory equipment announce the launch of the new MB120 and MB90 Moisture Analyzers.
Established Name in the Field of Moisture Analysis
The OHAUS name has been synonymous with moisture analysis for over 70 years. This reputation in the moisture analysis field was further strengthened with the introduction of the first MB Series moisture analyzers. OHAUS has now further expanded its moisture analysis portfolio with the introduction of the new MB120 and MB90 which are geared to increase efficiency and precision in the lab. Easy to operate and clean, the new MBs enable users to test more samples in less time.
MB120's Advanced Functionality
The MB120's advanced functionality makes it ideal for professional moisture analysis. The instrument is equipped with a Temperature Guide which analyzes a sample of a given material to determine the optimum drying temperature and a Method Library which allows users to store up to 100 methods and 1000 total results for statistical analysis of measurements. In addition, three levels of user management are available to set up and lock temperature settings and method parameters with admin access, so users can't modify the settings – thus ensuring the safety of data.
Exceptional Precision of the MB120 and MB90
Both the MB120 and MB90 are equipped with precisely controlled halogen heating which distributes heat evenly over samples and ensures the uniform drying of samples for precise, repeatable results of 0.01% readability. The halogen heating also begins drying samples within seconds and performs up to 40% faster than traditional infrared methods, thereby increasing efficiency. Up to 7 shut-off criteria are available to automatically end the test, once moisture loss is no longer detected. Additionally, four drying profiles help to customize heating for specific samples for one-step drying without the risk of sample degradation.
Easy Cleaning and Simple Testing with the new MBs
The MB Series also features a patented pan handler and removable parts that allow for easy, tool-free cleaning. The icon-driven menu navigation on the touchscreen display guides users through every step of the operation process so that users can easily operate the equipment without any training. Four mechanical keys – Tare, Start/Stop, Print and On/Off enable one-step operation.
"The robustness and performance of the MB35 and MB45 were unparalleled in the marketplace for over a decade. However, we are extremely proud to introduce the new MB90 and MB120 moisture analyzers which combine precise heating and measurement technologies with a multitude of advanced features and functions - and are incredibly easy to use", says Zbigniew Pobocha, General Manager at OHAUS Europe GmbH.
---
Find out more about the OHAUS MB120 and MB90 Moisture Analyzers
---