Members Login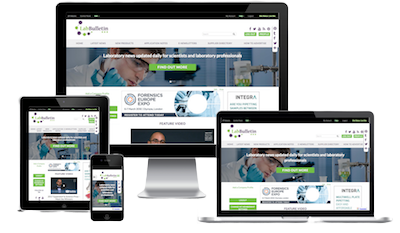 Monthly Newsletter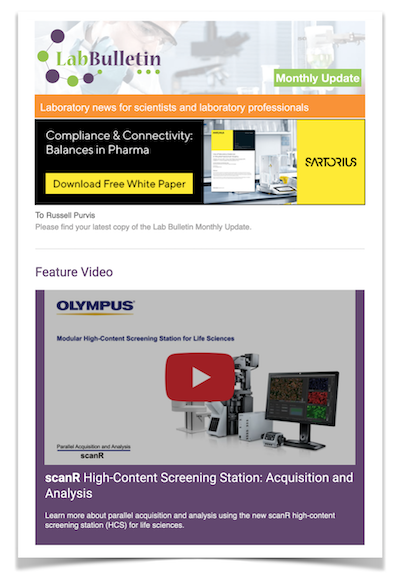 Special Offers and Promotions
Microscopy | Image Analysis
Lab Professionals Flock to Content Rich Leading Laboratory Show
publication date:
Nov 7, 2016
|
author/source:
Lab Innovations

Content was king at Lab Innovations 2016. When the show closed its doors on Thursday it had delivered over 20 hours of educational content including seminar programmes from Campden BRI, NetComposites, the Science Council and the Royal Society of Chemistry.
The show, which is the UK's only event for laboratory professionals, also featured over 40 product or company launches plus two days of Live Lab demonstrations. Matt Benyon, Managing Director of Easyfairs, Lab Innovations organisers, commented: "The show once again proved it's the must-attend event for the laboratory industry. We had more launches, new ideas and concepts live on the showfloor than ever before. The fact so many companies used our event as an opportunity to debut their technologies shows how important Lab Innovations has become as a way of reaching lab professionals. We can only attract those big decision makers by offering practical and thought-provoking content – which we really delivered this year."
This approach was vividly demonstrated in the RSC Theatre where headline speaker Jim Al-Khalili considered the emerging science of quantum biology. Not only did he explore the candidates for quantum effects, including enzyme action, photosynthesis, our sense of smell and DNA mutation but during his keynote session, he noted: "It is such a fascinating area, if life uses quantum biology then is it possible for us to learn its tricks and apply them to everyday life.
"Quantum biology is an incredibly new phenomenon that is bringing chemists, biologists and physicists together. Indeed, the biggest advances in science are happening at the boundaries of these areas."
Considering a different type of scientific boundary, Greg Foot, popular BBC science presenter, discussed his trek to the world's highest pop up lab at the Everest Base Camp and his dive 1,000ft below the ocean to measure the health of the planet.
Roy Betts, Head of Microbiology at Campden BRI, had the audience enthralled with a 'Bug Tucker Challenge' where he walked visitors through a series of foods, including salami, cheese, sourdough and marmite, explaining the microorganisms present.
"There are a host of foods that are dependent on microorganisms for their structure and flavour and these are just some of them," he observed.
Alongside such seminars, the show boasted over 120 leading exhibitors presenting their latest products and services, with a third of exhibitors launching new products. These included Falcon Scientific's Ankom automatic Total Dietary Fibre Analyser, JSB UK and Ireland's CTC laboratory automation platform and QCL's high performance pipetting robot. TRUEscience debuted both a new product and brand.
David Millar, Business Development Manager at TRUEscience said: "We used the show to gauge customer reaction to our new innovative piece of tech – the world's first reusable Bluetooth pH meter. Well we couldn't be more pleased. We've been able to speak to a great mix of lab professionals from managers right through to students all of whom are important to us. We've had really great traffic to our stand. Importantly those who came gave us a lot of time which is unusual for a show, visitors were clearly serious and not casual browsers." TRUEscience is one of the 65% of exhibitors who have rebooked for 2017.
Visitors valued this breadth of new technology on show. Bethany McNamara, Lab Analyst at Sainsburys Supermarket said: "Being from a small lab our needs are quite niche and specific, so it was great that there was such a vast array of things to see and so many new technologies. It's given us some great ideas to take back."
Lab Innovations also provided a valuable and rare opportunity for lab professionals to network with their peers, colleagues and even competitors. Show speaker, Heather Fraser of IBM UK pointed out the importance of this during her talk: "83% of the C-suite decision makers we interviewed as part of our life sciences study said their next collaboration will be with a competitor."
Show visitor Libby Knight, European Regional Sales Manager at Grant Instruments, agrees, indeed this is a prime reason for attending. "Lab Innovations is a really great place to network and this is one of the key reasons we attend; it's unusual to have such a range of people from different levels in the industry all under one roof. We're also very interested in exhibiting next year due to the brilliant cross-over with the co-located shows. It just presents so many opportunities for us as a business due to the sheer volume of potential customers in one place at the same time."
Adding yet more content, the popular Live Lab returned to Lab Innovations for its second edition, providing visitors with the opportunity to see leading suppliers demonstrating their newest developments. Beckman Coulter, Bibby Scientific, Dycem, ESCO Global, Eusoft, RevoluGen and Suez Water Purification were some of the names who took to the stage.
Heidi Robertson, Analytical Team Leader at Cambridge Commodities, liked this aspect of the show: "It's really great to see demonstrations of the products first hand as you can see their capabilities and ask probing questions that you may otherwise not get the chance to."
Lab Innovations was co-located with Advanced Engineering. The next Lab Innovations show will take place on 1 & 2 November 2017 at the NEC, Birmingham. For anyone interested in exhibiting, more information can be found at www.lab-innovations.com
---