Members Login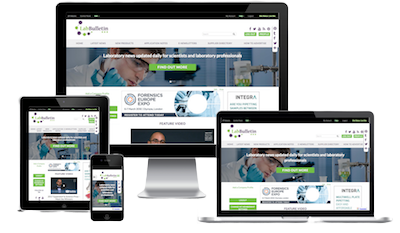 Monthly Newsletter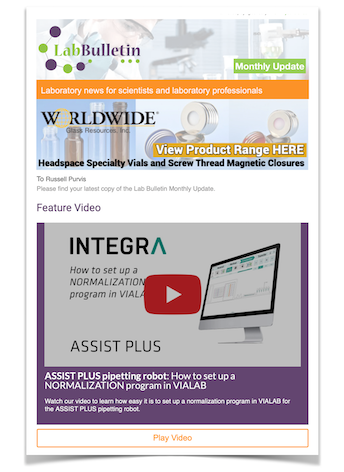 Special Offers and Promotions
Microscopy | Image Analysis
MtoZ Biolabs Releases Protein N-terminal Sequencing Technique
publication date:
Aug 31, 2018
|
author/source:
MtoZ Biolabs

---
MtoZ Biolabs, an international contract research organization (CRO) providing advanced proteomics, metabolomics, bioinformatics, and biopharmaceutical analysis services, announce that it has launched an updated platform for protein n-terminal sequencing.
This sophisticated N-T sequencing platform consisting of Edman sequencing and protein N-T de novo sequencing with their advantages complementary to each other.
Protein expression starts at the N terminus, and the n terminal sequence of protein plays an important role in protein function, protein stability, and localization in cells. Therefore, N-terminal sequence analysis of proteins can provide important evidence for protein function and localization.
---
Edman Degradation Sequencing
There are three steps in Edman sequencing. Firstly, PITC (phenylisothiocyanate) is added to the N-terminal of a peptide/protein under mild alkaline condition. Secondly, the PITC conjugated N-terminal amino acid is cleaved as a thiazolinone derivative under acidic conditions. Finally, the PITC-AA is converted to PTH-AA (phenylisothiocyanate amino acid derivative) which is more stable, and identified by chromatography. Meanwhile, the cycle of PITC creation is repeated for identification of the next amino acid.
---
Mass Spectrometry Analysis
The principle of mass spectrometry is to digest the protein by trypsin, and directly measure the peptide mixture by tandem mass spectrometry, and then select the N-terminal peptide ion by mass spectrometry for Tandem mass spectrometry to obtain the N terminal sequence. It is able to sequence mixed proteins, terminally blocked or glycosylated proteins.
"As a well-established sequencing method, Edman sequencing provides more accurate protein sequence data, compared to MS", said Mrs Prime Jones, marketing manager of MtoZ Biolabs, "Our protein or peptide N-terminal sequence analysis service is performed by SHIMADZU PPSQ-33A Analyzer and Obitrap Fusion Lumos Analyzer, equipped with the newest HPLC analysis system."
SHIMADZU PPSQ-33A System
Platform Features
High sensitivity in detecting PTH-AA at low picomole level
Newest HPLC analysis system with UV_VIS SPD-20A detector
Stable analysis of micro samples
Accurately distinguish amino acids with similar molecular weight, i.e. I/L, and Q/K
Obitrap Fusion Lumos System
Platform Features
Resolution up to 500,000 FWHM
High capacity ion transfer tube
Ultra-low detection limit for the electric ion funnel
HD ETD which significantly increases fragment ion coverage
Sequencing Highlights
Able to measure multiple forms of samples, including protein solution, PVDF protein strip
Only 1-10 ug protein samples are required for testing
Able to measure up to 70 amino acid sequences at the N-terminus of the protein
Fully automated sequence analysis, more accurate sequence analysis
Sequencing is not affected by N-terminal modifications such as N-terminal blocking, PEG and glycosylation
---
About MtoZ Biolabs
MtoZ Biolabs is specialized in quantitative multiplexed proteomics and metabolomics applications through the establishment of state-of-the-art mass spectrometry platforms, coupled with high-performance liquid chromatography technology. It is also committed to developing efficient, and effective tools for addressing core bioinformatics problems.
---
---