Members Login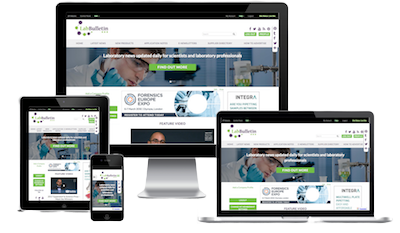 Monthly Newsletter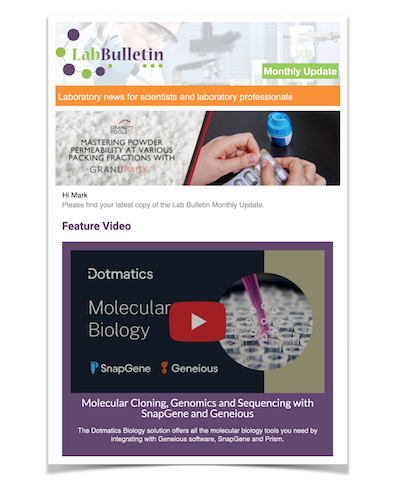 Special Offers and Promotions
Microscopy | Image Analysis
IT Solutions and Laboratory Automation
Amerigo Scientific Introduces the Launch of 3D Cell Culture for Scientific Uses
publication date:
Aug 20, 2021
|
author/source:
Amerigo Scientific

Amerigo Scientific, a distribution company focused on providing critical products and services to the biomedical and life science research communities, recently expand its cell culture portfolio with the launch of 3D Cell Culture for scientific uses. This new 3D cell culture system can used in research areas such as drug discovery, medicine, evaluation of nanomaterials, and basic life science.
Cell culture is a basic research tool in the fields of scientific research, industry and medicine. Two-dimensional (2D) cell culture is a mature technology in which cells are grown on flat plastic dishes, and is often used for tissue engineering, stem cell and molecular biology researches. Three-dimensional (3D) cell culture is closer to the in vivo condition over the 2D cell culture. Augmented with advancements in cell imaging and analytical systems, the applications of novel scaffolds and scaffold-free materials, cells are increasingly being grown as 3D models. Now Amerigo Scientific launches 3D Cell Culture for the research communities to solve problems in the project.
Amerigo Scientific's 3D platforms have potential to provide more physiologic environments for cell culture in drug discovery and toxicology than classical 2D culture systems. And This 3D culture allows a greater predictivity of efficacy and toxicity before putative drugs move into pre-clinical animal testing and towards clinics, lowering the attrition rate of drug development.
In addition, Amerigo Scientific offers 3D cell culture bioreactor. It is a ready to use, flat and handheld bioreactor, integrating scaffold for the establishment of in vitro 3D cell culture model that can be used for a large number of research applications and pre-clinical investigations. This in vitro 3D cell culture technology offers also a solution for precision medicine approaches. Amerigo Scientific's cell culture bioreactor can host human and animal cells, making it a concrete solution for reducing and replacing small animal studies with both ethical and economic impacts in drug development.
"Amerigo Scientific offers various products to meet the needs of 3D bioprinting, including reagents, media, antibiotics and antimycotics, consumables, and cell strains. Our 3D cultures retain the advantage to mimic an in vivo-like context enabling drug safety and efficacy testing in a human avatar environment. And the 3D culture leads to a different modulation of gene expression, ultimately influencing the antigenic profile of the cells and closely mimicking an in vivo environment." said Nina Cooper, Ph.D., the chief scientist at Amerigo Scientific. "This expansion of our cell culture is exciting. We're glad to bring new research tools and solutions to our global clients, and hope this new product helps tackle many of the challenges and supports scientific communities." said Nina.
Amerigo Scientific is a distribution company aiming to integrate global superior product resources and technical resources to provide scientists with the latest, professional solutions.
About Amerigo Scientific
Amerigo Scientific is a distribution company that focuses on providing critical products and services to the biomedical and life science research communities. Although it is a new company, Amerigo Scientific's founder has had more than 20 years of rich experience in the biomedical and biochemical fields, and has established close contacts with key personnel in top international pharmaceutical and biotech companies, academic research institutes, and government research agencies. It has a professional team, as most of its employees own a graduate (Ph.D. or master) degree in life science, so they can understand customers' questions or concerns and are always ready to provide individualized customer service with high standard.