Members Login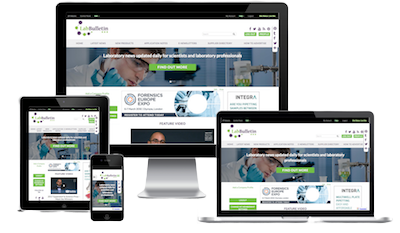 Monthly Newsletter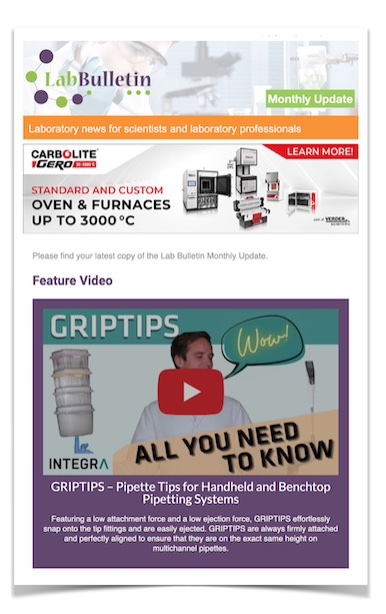 Special Offers and Promotions
Microscopy | Image Analysis
IT Solutions and Laboratory Automation
Certified Reference Materials for Chromatography Are Now Available at Alfa Chemistry
publication date:
Feb 3, 2022
|
author/source:
Alfa Chemistry

Having been involved with the analytical standards industry for years, Alfa Chemistry recently announces earlier this month that
certified reference materials for chromatography
are now available.
Previously, the company has already released a wide range of chromatography standards for laboratory researchers worldwide, including: clinical standards, environmental standards, food & beverage standards, forensic and veterinary standards, life sciences standards, petrochemical standards, pharmaceutical and drug standards and more.
Certified reference materials for chromatography, often accompanied by a certificate, are mainly used for purposes like quality assurance, calibration, validation of analytical methods, interlaboratory trials or traceability of results to acknowledged standards.
"To ensure the accelerated success of for various research projects, we offer stable and high purity chromatography standards. Also, large package of customized standards can be produced upon client's requirements. A COA will be delivered to clients as well," says a spokesperson from Alfa Chemistry.
More specifically, the newly added certified reference materials for chromatography at Alfa Chemistry cover the following sub-types:

Acids and Esters

Aldehydes and Aldehyde Derivatives

Amines and Amides

Amino Acids

Antibiotics / Drugs

Aromatics

FA / FAME

Hydrocarbons

Natural Products

Organic CRMs Alphabetical
Below are some of the certified reference materials for chromatography provided by Alfa Chemistry:

Formaldehyde-2,4-DNPH (CAS 1081-15-8 ), L-Arginine monohydrochloride (CAS 1119-34-2), Fipronil (CAS 120068-37-3), Ethylparaben (CAS 120-47-8), Vanillin (CAS 121-33-5), Magnesium L-lactate hydrate CAS (1220086-24-7), Octanoic acid (CAS 124-07-2), Quinine (CAS 130-95-0), Acetone-2,4-DNPH (CAS 1567-89-1), L-Methionine sulfoximine (CAS 15985-39-4), Methyl heptadecanoate (CAS 1731-92-6), Vitexin (CAS 3681-93-4), trans-Caffeic acid (CAS 501-16-6), Resveratrol (CAS 501-36-0), Reserpine (CAS 50-55-5), 2,4,6-Trimethylphenol (CAS 527-60-6), Genistin (CAS 529-59-9), γ-Aminobutyric acid (CAS 56-12-2), L-Serine (CAS 56-45-1), Chloramphenicol (CAS 56-75-7), Pyridoxine hydrochloride (CAS 58-56-0), Folic acid (CAS 59-30-3), Nicotinic acid (CAS 59-67-6), Amino Acids Mix Solution, 3,4-Dihydroxy-L-phenylalanine (CAS 59-92-7), Tetradecane (CAS 629-59-4), L-Asparagine (CAS 70-47-3), L-Tryptophan (CAS 73-22-3), DL-α-Tocopherol acetate (CAS 7695-91-2), Ethyl p-toluenesulfonate (CAS 80-40-0), 2-Ethylanthraquinone (CAS 84-51-5), 4-Hydroxybenzoic acid (CAS 99-96-7), etc.

Learn more about Alfa Chemistry's offering of certified reference materials or other chromatography standards.
About Alfa Chemistry
Alfa Chemistry provides a wide range of reliable, precise and fast analytical testing services for clients across the globe who have testing needs for their materials and products. Meanhile, the company also offers choices of various analytical chemistry reagents such as analytical reagents, analytical standards, chromatography standards, derivatization reagents, instrumental analytical reagents, and many more. As always, the company is fully supportive to scientists and researchers in their R&D explorations.
Recent news from Alfa Chemistry