Members Login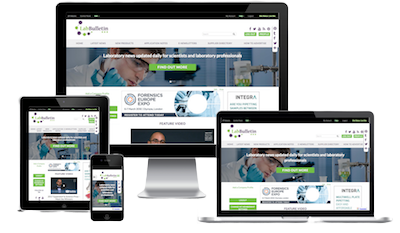 Monthly Newsletter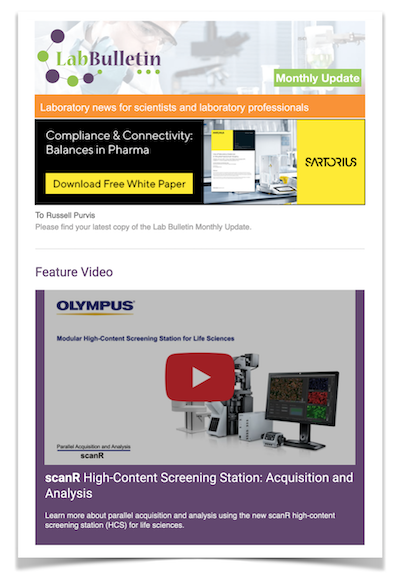 Special Offers and Promotions
Microscopy | Image Analysis
Beckman Coulter Life Sciences Features Genomic, Cellular Solutions at SLAS2013

Workshops, Exhibit Complemented by Biomek 4000 Workstation Grant Contest

Bringing together genomic and cellular sample preparation with integrated solutions to highlight their Automation with a Human Touch theme, Beckman Coulter Life Sciences will offer two workshops and present workstations addressing a range of applications in booth 921 when SLAS2013 convenes in Orlando, Florida, USA, from January 12-16.

Workshops offered by the company begin on Monday, 14 January (2:00-2:45 p.m., Sarasota 1-3), when Lance B. Price, Ph.D., of George Washington University will present "Quantifying the Public Health Burden of Foodborne Extra-intestinal Pathogenic Escherichia coli." Dr. Price is director, Center for Food Microbiology and Environmental Health at the Translational Genomics Research Institute.

On Tuesday, 15 January (12:30–1:45 p.m., Osceola 3-4), "Advanced Process and Data Management Software for Automated Systems" will be led by Michael Kowalski, Ph.D., staff applications scientist, Life Science Automation and Genomics and Tim Sherrill, program manager, Integrated Solutions, Life Science Automation, both with Beckman Coulter Life Sciences.

The new Biomek 4000 Liquid Handling Workstation, the latest iteration in the company's renowned Biomek product line, will be on display in booth 921, where details will be available about a contest for which the prize is a Biomek 4000 Workstation. The winner, who will receive a workstation configured for the application described in their entry essay, will be announced on 6 April at the American Association for Cancer Research meeting. Information is also available at www.b4kgrantcontest.com.

Beckman Coulter's exhibit will feature hands-on applications and software demonstrations performed by a team of scientific experts. Visitors will find setups dedicated to the Biomek 4000 Laboratory Automation Workstation featuring pre-written methods, and the SPRIselect Size Selection Reagent Kit, which speeds and simplifies genomic DNA size selection for next generation sequencing fragment library preparation. Additionally, innovative workstations and integrated systems for flow cytometry and life science research sample preparation applications will be on display, including new SCARA robotic systems.

"Targeted solutions are at the heart of our automation group's efforts and directly address the needs of our clients," said Patrick O'Donnell, Director Americas Marketing, Beckman Coulter Life Sciences. "We are always excited to be at SLAS, and look forward to once again visiting with scientists and friends."
Visit www.bcilifesciences.com/SLAS for more information on Beckman Coulter's activities at SLAS2013.


About Beckman Coulter

Beckman Coulter, Inc., based in California, USA, develops, manufactures and markets products that simplify, automate and innovate complex biomedical tests. More than 275,000 Beckman Coulter systems operate in both diagnostics and life sciences laboratories on six continents. For more than 75 years, Beckman Coulter products have been making a difference in peoples' lives by improving the productivity of medical professionals and scientists, supplying critical information for improving patient health and reducing the cost of care.
For more information, visit www.beckmancoulter.com.
Beckman Coulter, the stylized logo, SPRIselect and Biomek are trademarks of Beckman Coulter, Inc. and are registered in the USPTO.
---