Members Login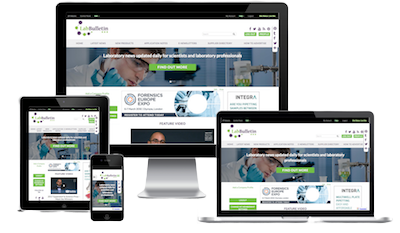 Monthly Newsletter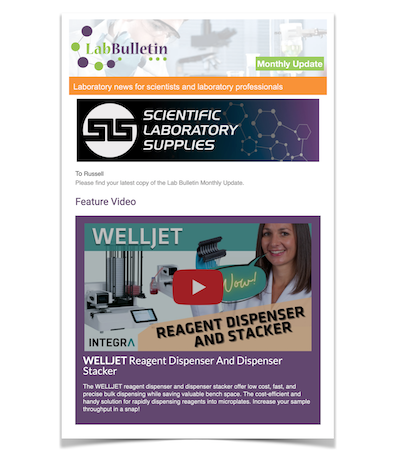 Special Offers and Promotions
Microscopy | Image Analysis
Beckman Coulter Genomics Partners with Genpathway to Offer Comprehensive ChIP-Seq Solutions
Beckman Coulter Genomics Inc. and Genpathway, Inc. have announced a strategic partnership to offer customers whole-genome chromatin immunoprecipitation sequencing (ChIP-Seq) services. The alliance provides researchers investigating gene regulation and genetic pathways a single, inclusive source for services supporting genome-wide studies of transcription factor binding, gene transcription and epigenetic events.
"Partnering with leading-edge innovators to respond to the dynamic research needs of scientists worldwide is fundamental to our goals as an essential genomic services provider," said Elizabeth Nickerson, global business line leader of DNA sequencing services at Beckman Coulter Genomics. "This alliance with Genpathway strategically leverages both companies' core competencies and expertise to supplement our DNA sequencing services with the highest-quality, most reliable ChIP-Seq capabilities available."
ChIP-Seq combines the sophistication of chromatin immunoprecipitation with the power of ultra high-throughput next generation DNA sequencing to enable the study of complex interactions between proteins and nucleic acids. Mapping protein-DNA complexes in vivo on a genome-wide scale with ChIP-Seq builds a picture of the intricate network of interactions that regulate genes and genetic pathways in a sample. Comparing ChIP-Seq results from different conditions - diseased versus normal cells, for example - can reveal distinguishing patterns of genetic regulation that may be biologically significant.
"We are pleased that Beckman Coulter Genomics has selected Genpathway as its partner to accommodate the unprecedented requirement for ChIP-based technologies to advance studies of biological processes and disease states," said Patrick Mallon, CEO of Genpathway. "This dynamic new alliance is a natural fit, coupling Beckman Coulter Genomics' sequencing and marketing capabilities with Genpathway's ChIP experience to offer the global research community an expert source of ChIP sequencing data and analysis."
Beckman Coulter Genomics services include Sanger and next generation DNA sequencing, gene expression profiling, genotyping and biologics testing. The collaboration with Genpathway further expands the company's extensive DNA sequencing applications portfolio, which is available to clients worldwide. The start-to-finish ChIP-Seq services will include ChIP experimental design and consultation, antibody qualification, performance of ChIP assays with post-ChIP QC, next generation sequencing and comprehensive data analysis.
About Beckman Coulter Genomics
Beckman Coulter Genomics, headquartered in Massachusetts, USA, is a leading provider of genomic services and nucleic acid purification products, serving life-science researchers and the pharmaceutical industry throughout the world. The company, a wholly owned subsidiary of Beckman Coulter, was created by combining Beckman Coulter's Agencourt Bioscience with the newly acquired Cogenics. By providing technical expertise, combined with personalized service, Beckman Coulter Genomics delivers the highest quality data, robust analyses and innovative thinking.
For more information, visit www.beckmangenomics.com.