Members Login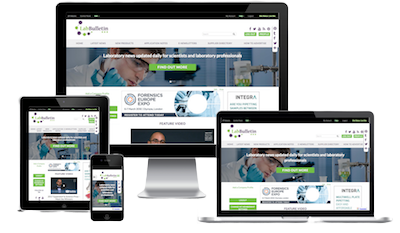 Monthly Newsletter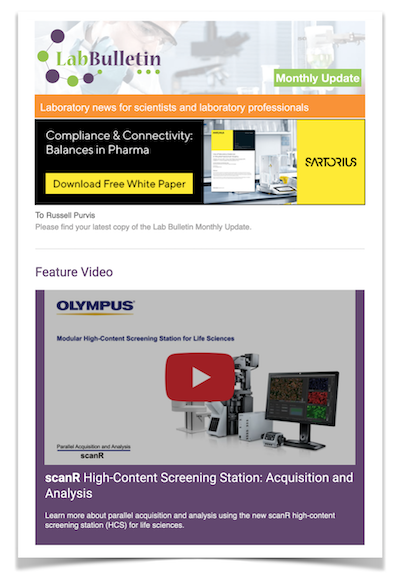 Special Offers and Promotions
Microscopy | Image Analysis
BioTek Brings It All Together at Miptec 2010
BioTek Instruments, Inc., will present their latest microplate instrumentation technologies at ILMAC Hall 1.1, Booth E79 and MipTec Hall 1.0, Booth J43 during MipTec 2010, the premier European drug discovery conference and exhibition. In conjunction with ILMAC, the event will be held September 21-24, 2010 at Messe Basel in Basel, Switzerland.
BioTek's newest products will be featured at their stand, including the new, patent-pending SynergyTM H1 Multi-Mode Microplate Reader. This cost-efficient quadruple-grating monochromator-based reader can be upgraded to a true, flexible hybrid reader with the addition of filter-based optics. The result is a highly versatile microplate reader for current and future assays. The Synergy H1 is compatible with BioTek's Take3TM Multi-Volume Plate for multi-volume, multi-sample measurements in 2 μL microspots, BioCells or standard cuvettes.
BioTek's newest addition to the microplate dispenser product line is the 1-to-4 reagent MultiFloTM Microplate Dispenser. This all-in-one dispenser dispenses up to four independent and parallel reagents in 1 μL to 3 mL volumes into 6- to 1536-well microplates and microtubes. Additionally, peristaltic pump and microprocessor-controlled syringe pumps allow any dispensing combination to be chosen and upgraded as necessary, and MultiFlo is robotic-friendly. MultiFlo is controlled via the familiar instrument keypad or Liquid Handling ControlTM (LHCTM) PC software.
BioTek's poster presentations at MipTec include:
Homogeneous Cell-based Signal Transduction Assays using AlphaScreen® SureFire® and a Novel 3D Cell Culture Matrix
HTRF® Ligand Binding Assay for the Chemokine Receptor CXCR4
Automation of a Live-Cell Assay to Interrogate GPCRs by monitoring cAMP Levels using a Bioluminescent Readout
Concerted Microplate-Based Formulation Screening and Protein Refolding Detection Platform for Solubilization of Recombinant Proteins from Inclusion Bodies
Use of a Flexible Multipurpose Automated 1536-well Microplate Dispenser for HTS
Additionally, BioTek will present, "Rapid assessment of aggregates in protein-based pharmaceuticals" in conjunction with Enzo Life Sciences on Tuesday, September 21 at the Main Entrance Hall 1.0.
Details on BioTek's products and technologies are available at ILMAC Hall 1.1, Booth E79 and MipTec Hall 1.0, Booth J43, as well as www.biotek.com.