Members Login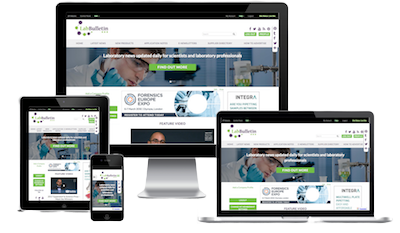 Special Offers and Promotions
Monthly Newsletter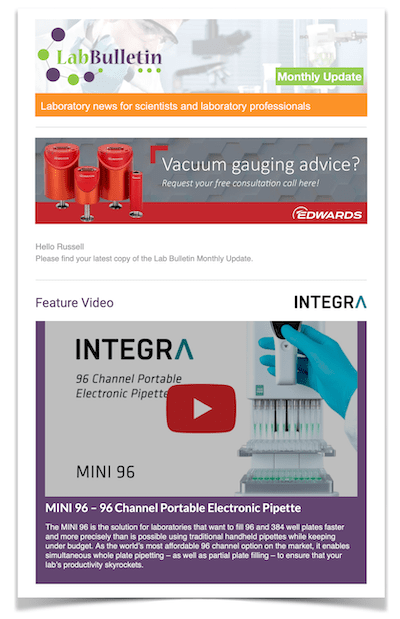 News Channels
Laboratory Products
Microscopy | Image Analysis
Eppendorf celebrates opening of new UK headquarters


"Major investment underpins our belief in UK science," says CEO
Eppendorf, a leading provider of high quality products and applications support to the life science community, has celebrated the opening of its new UK headquarters in Stevenage together with 60 guests from all walks of science and industry.
Guest of honour Dr Dirk Ehlers, President & CEO of Eppendorf AG, performed the official opening of Eppendorf House, a high-grade, energy-efficient facility on the Arlington Business Park in Stevenage. Before unveiling a commemorative plaque, Dr Ehlers spoke about the company's origins, long history and absolute commitment to scientists in the UK. The grand opening event was hosted by Albrecht Wiener, Managing Director of Eppendorf UK and featured an address given by Dr Simon Boulton from Cancer Research UK, winner of the 2008 Eppendorf Young Investigator Award. After the official ceremony, guests were treated to a tour of the new building and a buffet lunch, with opportunities to meet all the Eppendorf UK team.
"The purchase and custom-fitting out of the UK headquarters represents a major investment for Eppendorf and really underpins our belief in, and commitment to, the quality and dynamism of science in the UK," said Dr Ehlers. "The move from previous premises in St Albans and Cambridge is the culmination of several years' work including the successful integration in 2011 of Eppendorf UK and New Brunswick Scientific UK, following Eppendorf AG's acquisition of New Brunswick in 2007. We have now brought the teams from both of the UK organisations together under one roof in a conveniently located, state-of-the-art facility that provides everything necessary to deliver expert customer service and support across the UK and Ireland."
At 9,500 square feet, the two floors of Eppendorf House more than double the company's accommodation. The new HQ features a fully equipped demonstration area for both Eppendorf and New Brunswick products and a comprehensive on-site service and repair department, as well as an applications laboratory, training, conference and meeting areas.
Albrecht Wiener commented, "In 2013 Eppendorf will celebrate 15 years of direct operation in the UK and despite the current challenging global economic conditions, sales of both the Eppendorf and New Brunswick brands continue to increase. We work hard to maintain our reputation for high quality products and excellent customer support, and the new facilities and extra space we now have will allow us to build this further. I very much look forward to welcoming many more visitors to our new home."
All sales, service and support enquiries for Eppendorf and New Brunswick brands should now be directed to Eppendorf UK Ltd, Eppendorf House, Gateway 1000 Whittle Way, Arlington Business Park, Stevenage,SG1 2FP.
Tel: +44 (0)1438 735 888; Fax: +44 (0)1438 735 889.
For further information about the opening event
click here