Members Login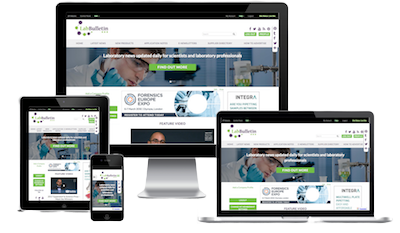 Special Offers and Promotions
Monthly Newsletter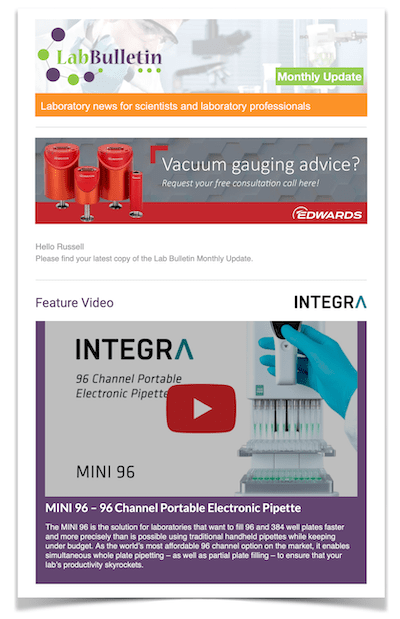 News Channels
Laboratory Products
Microscopy | Image Analysis
Eppendorf wins Logistics Award for excellent delivery performance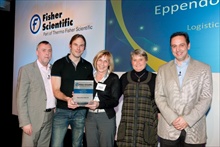 Eppendorf UK has won the 2010 Fisher Scientific Logistics Award, presented at a Supplier Awards banquet on 11 January. The ceremony marked the culmination of a highly successful three-day training event at the Barceló Hotel in Hinkley, Leicestershire.
Fisher Scientific celebrates the support and cooperation of key suppliers with a number of special awards. The Logistics Award was presented to Eppendorf's European Area Sales Manager, Brigitte Koch, and Steve Dey, Applications Manager, in recognition of Eppendorf UK's achievements in maintaining the highest standards in product delivery with their reliable and efficient service.
According to Dave Darker, Category Manager, Fisher Scientific UK, 'Eppendorf have consistently demonstrated their ability to deliver on time and complete in 2010, despite challenging and ever-changing market conditions. We are delighted that both fill rates and SLOTC (ship lines on time and complete) performance have been on plan, which enabled Fisher Scientific to deliver the excellent customer experience on which we pride ourselves'.
Brigitte Koch commented, 'We are very proud to be receiving the Logistics Award in recognition of our achievements. Maintaining the highest standards in product delivery through a reliable, traceable and efficient service is a top priority at Eppendorf UK and for our partners. We appreciate and understand the importance of our customers' laboratory requirements and aim to continue providing quality products and consistent service in support of their work.'
Between the placement of a customer order and delivery of the requested Eppendorf products, a highly sophisticated distribution machine ensures that each laboratory gets what it needs, when it needs it - something that is particularly important when the delivery involves perishable items. The smooth and efficient communication channel between Eppendorf and Fisher provides customers with a fast electronic ordering system which facilitates order consolidation. The result is a reduction in freight, storage and handling costs, and lower carbon emissions. Online databases offer product-specific information and multiple distribution centres prevent service and delivery disruption. An online order-tracking system and a procurement process that can be tailored to the individual lab's needs help prevent errors in paperwork and further reduce waste.
Fisher Scientific's Supplier Awards Banquet was held following an intensive two-day event during which Eppendorf UK, among other leading suppliers, trained the Fisher Scientific Life Science Specialists on Eppendorf products. The objective was to train the Fisher sales force and other key Fisher staff on the new RESULTS program, designed to deliver solutions across an entire application - from sample collection to data collection. Additionally, the program provides customers with unparalleled access to the brands and technical innovation they need today.
For further information please visit www.eppendorf.co.uk