Members Login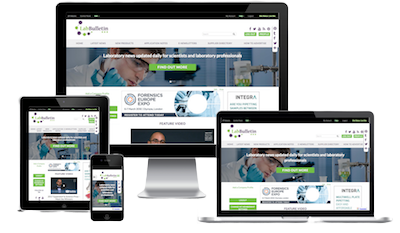 Monthly Newsletter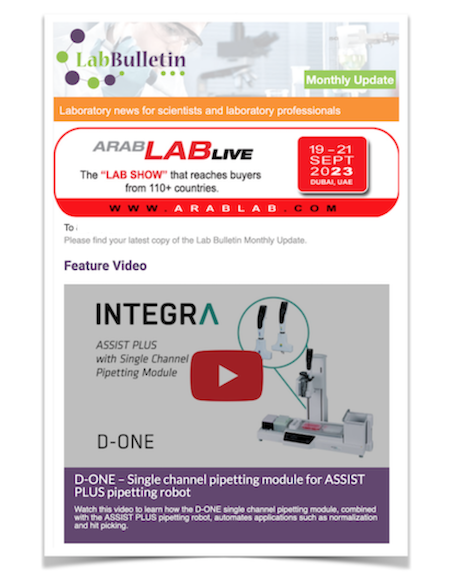 Microscopy | Image Analysis
IT Solutions and Laboratory Automation
INTEGRA Announces Major Program of Introductions for Analytica 2010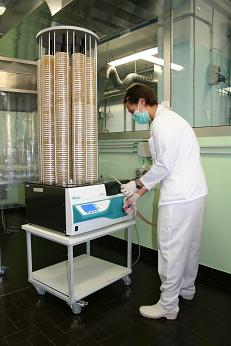 INTEGRA (
http://www.integra-biosciences.com/
) has announced a major program of introductions for the forthcoming Analytica 2010 trade fair in Munich, Germany (23rd - 26th March 2010).
Visitors to Hall A3, Stand 353 / 452 will be able to review the new PIPETBOY pro - a pipetting aid that unites all essential characteristics for productive work with serological pipettes - accuracy, speed and comfort. Designed for error-free and comfortable pipetting - an integral white LED light in the PIPETBOY pro provides optimal illumination of the area around the pipette, ensuring accurate pipetting and preventing eyestrain even when dispensing liquids out of an opaque or dark tube, bottle or container.
Also on show, for the first time in Europe, will be the complete range of flexible, high performance VOYAGER electronic pipettors. Available with six, eight or twelve channels - Voyager
TM
electronic pipettors feature a revolutionary mechanism that alters centre-to-centre tip spacing (4.5mm to 19.5mm) quickly and smoothly at the press of a button. A total of eight Voyager models are now available in volume ranges from 0.5ul to 1250ul allowing users to work with 24, 48, 96, 384 cell culture and assay plates, tube racks, sample storage gel electrophoresis boxes and many additional labware formats.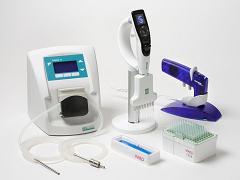 For hospitals and life science labs - INTEGRA will display its latest products for media preparation and processing. Available in 10- and 30- litre models, and with a host of new operational features, the MEDIACLAVE sets unmatched standards for reliable and efficient preparation of culture media. Range extensions to the popular MEDIAJET Automated Media Filler now provide the unique flexibility for high throughput filling of Petri dishes of various sizes, Petri dishes with two compartments (biplate dishes) and test tubes of various diameters and length. A new integrated shaker function provides a convenient solution for pour plate applications.
INTEGRA has also extended its VACUSAFE aspiration system for the safe disposal of liquid waste with new low cost models for laboratories wishing to utilise an existing supply of vacuum while benefiting from many of the advantages of the internationally popular product.
INTEGRA is a leading provider of high-quality laboratory tools for liquid handling, media preparation, sterilization and cell cultivation. We are committed to creating innovative solutions which fulfill the needs of our customers in research, diagnostics and quality control within the life science markets and medical industry. INTEGRA, comprising INTEGRA Biosciences AG and the Viaflo Corporation, maintains a worldwide network of over 90 independent highly trained distribution partners. INTEGRA Biosciences AG is headquartered in Zizers, Switzerland; Viaflo Corporation is located in Hudson, NH, USA.
For further information please visit Analytica 2010 or contact INTEGRA on telephone +41-81-286-9530