Members Login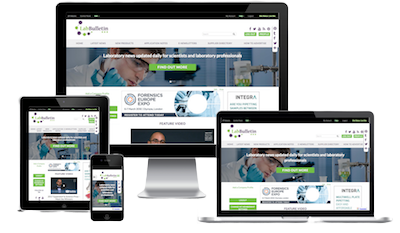 Monthly Newsletter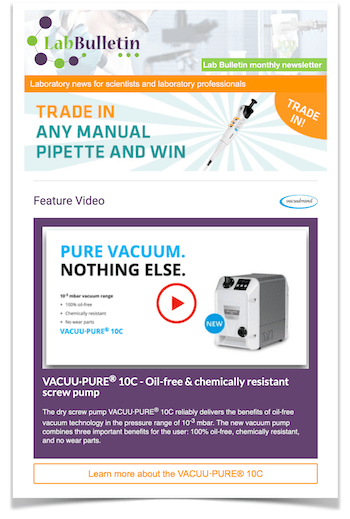 Laboratory Informatics Solutions for the Pharmaceutical and Biotechnology Industries

On Tuesday, April 20th, Accelerated Technology Laboratories, Inc. (ATL) and iCD. invite you to attend a complimentary, educational seminar on the growing importance of laboratory informatics solutions for the pharmaceutical and biotechnology industries. iCD. has developed a comprehensive suite of laboratory management software for these markets. This includes a market-leading LIMS as well as solutions for method validation and a SAP PLM QM middleware solution. ATL sells and supports iCD solutions in North America and has been an established leader in the LIMS industry since 1994.

This afternoon event will focus on an overview of the iCD laboratory informatics products targeted for the pharmaceutical and biotechnology markets. This will include:
- LABS/Q: One of the leading LIMS for the pharmaceutical, biotechnology and chemical/petrochemical industries. Provides all of the key requirements demanded of a LIMS in these environments and supports all GMP relevant activities as well as all CFR 21 Part 11 requirements.
- VALIDAT: A powerful software application that simplifies the time consuming process of method validation as required by DIN/ISO/ICH. Covers all validation steps from initial planning through the final validation report.
- LABS/QM: SAPTM has become an ERP standard for the pharmaceutical and chemical/petrochemical industries and there normally is a need for the laboratory to integrate with the SAP PLM QM module. iCD. has developed a powerful solution that connects any instrument or measuring device directly to SAP QM.
iCD. also recently announced a special migration program for organizations who have ABI SQL LIMS. This product was recently acquired by LabVantage and iCD.'s LABS/Q LIMS is an an ideal and compelling migration point for SQL LIMS customers. Find out the details on iCD.'s SQL LIMS Migration Program during this event.

The seminar is hosted by Accelerated Technology Laboratories, Inc. (ATL) and the Institute for Consulting and Data Handling (iCD.). ATL is the North American sales and support partner for iCD. and has been a leader in the LIMS field since 1994. ATL is an ISO 9001:2008 certified organization and is also a certified partner for both Microsoft and Oracle. iCD is a pioneer in developing laboratory software and providing management high level consultancy services. Founded in 1986, iCD. provides complete solutions for a wide variety of market sectors including biotechnology and pharma, chemical/petrochemical, manufacturing, food/beverage and environmental. iCD. has implemented laboratory automation solutions at more than 300 organizations worldwide and is proud of its ability to combine complete functionality while ensuring regulatory compliance. iCD. is a certified partner of Oracle and SAP and is also DIN EN ISO 9001:2008 certified.

Please register today as seating will be limited.

DATE: Tuesday, April 20, 2010
TIME: 2:00 - 4:00 PM
LOCATION: Microsoft Corporation, 201 Jones Road, 6th Floor, Waltham, MA 02451

REGISTER ONLINE: www.clicktoattend.com/invitation.aspx?code=147228

If you have any questions about this event please contact Ken Ochi at (kochi@atlab.com) or (800.565.LIMS).

Please visit the ATL website anytime at: www.atlab.com.
Please visit the iCD. website anytime at: www.icd.eu.