Members Login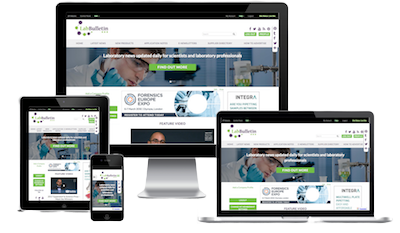 Monthly Newsletter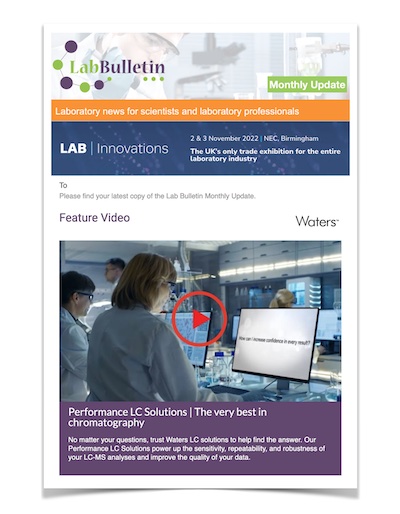 Special Offers and Promotions
Microscopy | Image Analysis
Accelerated Technology Laboratories, Inc. WEBCAST: Key Points to Consider When Looking for a Laboratory Information Management System (LIMS)
Accelerated Technology Laboratories, Inc. (ATL) will host an informational webcast on June 23, 2010 on the topic of Laboratory Information Management Systems (LIMS). This webcast is entitled "Key Points to Consider When Looking for a LIMS". This event is ideal for laboratory or QA/QC managers in the water & wastewater, environmental, food & beverage, energy, manufacturing (product/material testing), agriculture, life science, biotechnology and public health sectors.

ATL has been a leader in the LIMS and laboratory informatics industry since 1994. Over the past sixteen years, they have learned a great deal about what makes a LIMS evaluation and deployment successful. ATL would like to share some of their knowledge with attendees during this webcast.
Webcast highlights include:
The critical steps that an organization should keep in mind when undertaking a LIMS evaluation.
Weighing the importance of factors like the LIMS technology platform, vendor presentations and the quality of vendor support.
How to utilize the Request for Proposal (RFP) process to your advantage when purchasing a LIMS.
The critical factors to a successful LIMS implementation and some of ATL's best practices that have been incorporated intotheir proven ATL Advantage implementation process.
A product demonstration of theSample Master® LIMS platform. Walking through the core feature set of Sample Master® LIMS will provide attendees with an understanding of a LIMS' capabilities and helpattendees in creating their own LIMS requirements definition.
*BONUS: ATL has created a LIMS Resource CD that includes a number of valuable tools designed for use during a LIMS evaluation including sample RFP templates, selection of technical LIMS whitepapers and a ROI calculator. ATL will review this tool during the webcast and ship this LIMS Resource CD to all attendees.

This webcast is hosted by Accelerated Technology Laboratories, a market leader in the LIMS space with their Sample Master® flagship solution. ATL is a Microsoft Gold Certified Partner and an ISO 9001-certified firm, with over sixteen years experience in LIMS and laboratory automation in core markets including water & wastewater, manufacturing, food/beverage, environmental, energy, agriculture, biotechnology and public health.
DATE: Wednesday, June 23, 2010
TIME: 1:00PM - 2:00PM US Eastern Time
12:00PM - 1:00PM US Central Time
11:00AM - 12:00PM US Mountain Time
10:00AM - 11:00AM US Pacific Time
REGISTER ONLINE:
http://www.clicktoattend.com/?id=148744
PLEASE CLICK ON THE LINK ABOVE TO REGISTER FOR THIS UPCOMING WEBCAST. YOU WILL RECEIVE A FOLLOW-UP EMAIL WITH WEBCAST AND AUDIO DETAILS.