Members Login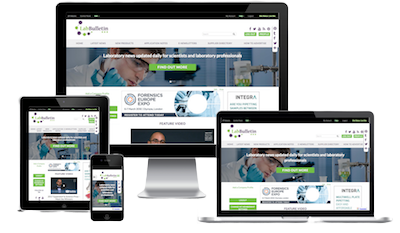 Monthly Newsletter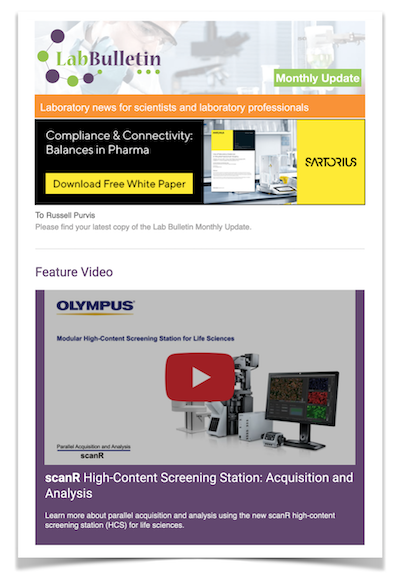 Special Offers and Promotions
Microscopy | Image Analysis
New Core-Shell Column Technology Delivers Ultra-High Performance
Phenomenex Inc., a global leader in the manufacture of separation science consumables, introduces Kinetex - ultra-high performance LC columns based on the company's new core-shell silica technology. Kinetex meets researchers' need to improve results and increase productivity without large capital expenditures. By delivering significant improvements in speed and separation efficiency over traditional 3- and 5-micron columns, Kinetex enables chromatographers to get performance comparable to sub-2-micron columns without investing in UHPLC systems. With Kinetex, researchers can achieve UHPLC results on any LC instrument platform, and any chromatographic method can now be completed at a fraction of the time previously required, without sacrificing performance. The increased separation efficiencies of Kinetex also significantly reduce solvent usage and maintain long column life.
"The revolutionary advantage of Kinetex is that it delivers UHPLC benefits to every chromatographer, raising the bar for all chromatographic methods," commented Fasha Mahjoor, CEO and president of Phenomenex. "This is especially good news for labs whose reduced budgets cannot accommodate the purchase of an expensive UHPLC instrument. Kinetex alleviates the need for a system upgrade."
With traditional, fully porous particles, efficiency decreases as flow rate increases, resulting in loss of resolution and sensitivity, which slow the overall analysis time. Kinetex core-shell technology enables high resolution and sensitivity over an extended linear velocity without generating excessive backpressure. These columns provide roughly twice the efficiency of fully porous 3-micron columns and three times the efficiency of fully porous 5-micron columns with significantly lower limits of detection and quantitation.
Initially, Kinetex core-shell columns are available in two particle sizes - 2.6- and 1.7- micron - and three chemistries - C18, PFP and HILIC. Kinetex 2.6-micron columns deliver separation efficiencies that match or exceed the performance of traditional fully porous sub-2-micron columns. The Kinetex 1.7-micron is the first ever sub-2-micron core-shell technology and delivers efficiency gains of 15 to 20 percent over traditional fully porous sub-2-micron columns.
Method transfer challenges, common with traditional sub-2-micron products, are eliminated with Kinetex. Methods developed with either 2.6- or 1.7-micron Kinetex columns are scalable and can be transferred to any LC system using the 2.6-micron column, regardless of the instrument's pressure capability.
"Phenomenex's proprietary synthesis process produces the most homogenous porous shell and spherical particle ever offered," said Emmet Welch, senior manager of product development. "Over the past three years, our team of sol-gel scientists, organic chemists and production engineers has realized some remarkable achievements in core-shell technology. This technology will form a solid foundation for the future high-performance liquid chromatography columns."
In food safety applications such as the detection of carbamate pesticides, antibiotics, aflatoxins or azo dyes, Kinetex enables better resolution of more complex mixtures in less time. The same is true for important environmental analyses such as detection of explosives, carbamate pesticides and chlorinated herbicides. In drug discovery research and toxicology studies, the speed of Kinetex analysis can reduce development time on therapeutics such as tricyclic antidepressants, sulfa drugs, beta-blockers, ranitidine and cough and cold medicines. Kinetex also delivers superior separations for forensic toxicology applications such as the detection of opiates and other illicit drugs.
Phenomenex application scientists and support personnel will help customers increase their return on HPLC instrument investments by assisting in the conversion of analytical methods developed on traditional 3- and 5-micron columns to Kinetex technology. Applications specialists are also trained and ready to assist ultra-high pressure users in the switch from traditional sub-2-micron columns to Kinetex, as well as with moving methods from one system platform to the other.
Phenomenex is a global technology leader committed to developing novel separation, purification and analytical chemistry solutions for the life sciences and related industries. Phenomenex's core technologies include products for liquid chromatography, gas chromatography, sample preparation, bulk purification chromatographic media, and chromatography accessories and equipment. For more information on Phenomenex, visit www.phenomenex.com.