Members Login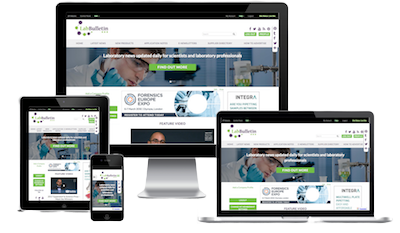 Monthly Newsletter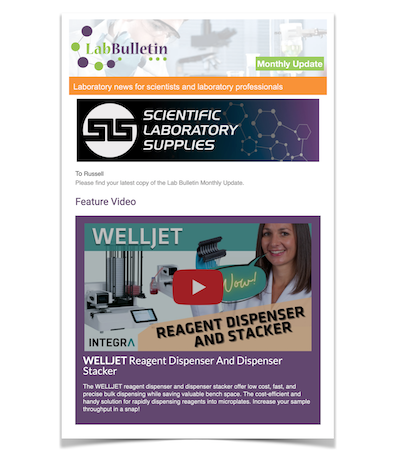 Special Offers and Promotions
Microscopy | Image Analysis
New Serological Pipettor Improves Liquid Handling Productivity

Building upon over 30 years of unmatched quality and hundreds of thousands of instruments in use worldwide - INTEGRA announces the launch of the new PIPETBOY acu 2 serological pipettor.
The second generation of PIPETBOY acu is equipped with the latest technology providing a significant increase in pipetting speed and a sizeable weight reduction making using the instrument over extended periods of time even more comfortable. These two new developments help improve your productivity and deliver an enhanced ergonomic pipetting experience.

Liquid handling in the millilitre range using serological pipettes is a daily task for many labs. Unlike rubber bulb fillers, the use of seriological pipettors improves the efficiency and precision of your liquid handling. The PIPETBOY acu 2 serological pipettor combines all essential characteristics for productive work with pipettes: precision, speed, ease-of-use, comfort, long operating battery life and reliability. PIPETBOY acu 2 is designed for use with all commercially available glass and plastic serological pipettes in the volume range 1-100 ml.

Pipetting using PIPETBOY acu 2 is controlled by two operating buttons and an adjustment wheel for setting the pipetting speed. Precise drop-by-drop dispensing is easily achieved by applying a slight pressure on the operating button. When working with large volume pipettes, the new Turbo Mode provides the instrument with 20% extra pipetting speed, making it the fastest pipettor on the market. Powered by a new high-performance Lithium Polymer battery - PIPETBOY acu 2 now provides an extended operating time of over 6.5 hours non-stop pipetting. To avoid contamination from accidentally absorbed liquids PIPETBOY acu 2 is protected by a hydrophobic filter. PIPETBOY acu 2 is available in a range of 6 attractive colours.

Lighter, faster and with a longer operating time than its illustrious predecessor - each PIPETBOY acu 2 comes with a 3-year extended warranty to safeguard your investment.
About Integra
INTEGRA Biosciences is a leading provider of high-quality laboratory tools for liquid handling, media preparation, sterilisation and cell cultivation. The company is committed to creating innovative solutions which fulfil the needs of its customers in research, diagnostics and quality control within the life science markets and medical industry. Today, INTEGRA innovative laboratory products are widely used all around the world. More than ninety distribution-partners form a worldwide sales network providing responsive and competent services to customers. These distribution partners are supported by a highly motivated and experienced team of specialists at the company headquarters in Zizers, Switzerland and Hudson, NH, USA. INTEGRA is an ISO 9001 certified company.
---
---
more about Integra Biosciences
---
---