Members Login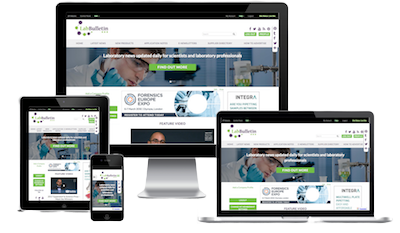 Special Offers and Promotions
Monthly Newsletter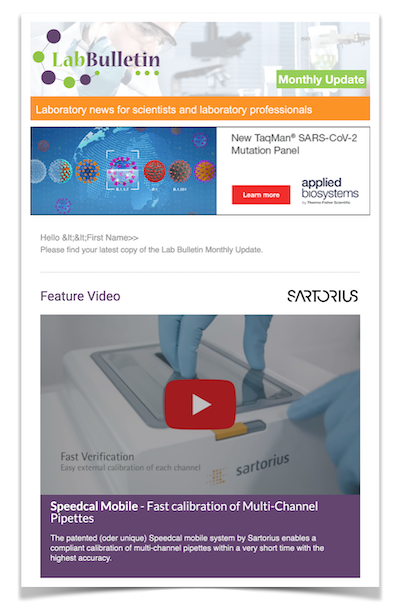 News Channels
Laboratory Products
Microscopy | Image Analysis
Sartorius Stedim Biotech Further Develops Its In-situ Sterilizable Fermenter/Bioreactor BIOSTAT D-DCU
publication date:
May 14, 2015
|
author/source:
Sartorius Group

Sartorius Stedim Biotech, a leading global supplier of the biopharmaceutical industry, has launched a new version of its proven stainless steel fermentor/bioreactor BIOSTAT® D-DCU.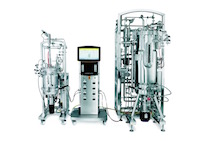 The compact and modular, in-situ sterilizable system is suitable for microbial and cell cultures and is supplied in working volumes of 10 to 200 liters. Typical application areas for the BIOSTAT® D-DCU include the process development and production of small-batch biopharmaceutics, vaccines, enzymes, along with antibiotics and other secondary metabolites.
Modular Design Enable Flexible Configuration from Basic Set-Up to Sophisticated Configurations
The modular design of the BIOSTAT® D-DCU enables flexible configuration of the bioreactor system to meet individual customer needs. Available options range from a basic batch set-up to sophisticated configurations supporting advanced gassing and feeding strategies, WIT-Ready filter housings and automatic transfer of seed to a larger bioreactor or sterile harvest into a stainless steel vessel or single-use bag.
Thanks to its standardized components and functions, design lead times are abbreviated, which results in faster system deliveries to our customers. Furthermore, standardization simplifies operator training and process transfers to other departments and locations, and finally, speedy availability of spare parts is achieved wherever needed to keep operations running smoothly.
The bioreactor's control unit is available in a single- or twin version and can drive one or two culture vessels simultaneously and independently of each other. Their 19'' touch screen is easy to use and intuitive, which shortens training of new operators. In addition to controlling relevant process parameters like temperature, agitator speed and pressure, pH and DO (pO2), optical density etc., the system features fully automatic sterilization and cleaning functions. The novel mobile CIP unit completes the fully automatic cleaning concept of the BIOSTAT® D-DCU.
Hybrid Solutions for the Entire Upstream Process
It's not only easy to connect the stainless steel bioreactor to single-use filters or bags, but also to single-use systems for media preparation or cell harvesting. What's new to the product portfolio is the TakeOne® aseptic single-use sampling system that ensures safe and contamination-free sampling. This avoids complicated and time-consuming cleaning and sterilization of the sampling valve and bottle. That means that SSB can equip the entire upstream process of its customers with hybrid, perfectly matched solutions. The customer enjoys the advantages of a proven stainless steel fermenter, while benefiting from the low initial investment costs and the flexibility and speed of innovative single-use solutions.
---
---
---