Members Login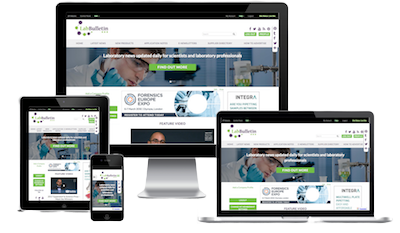 Monthly Newsletter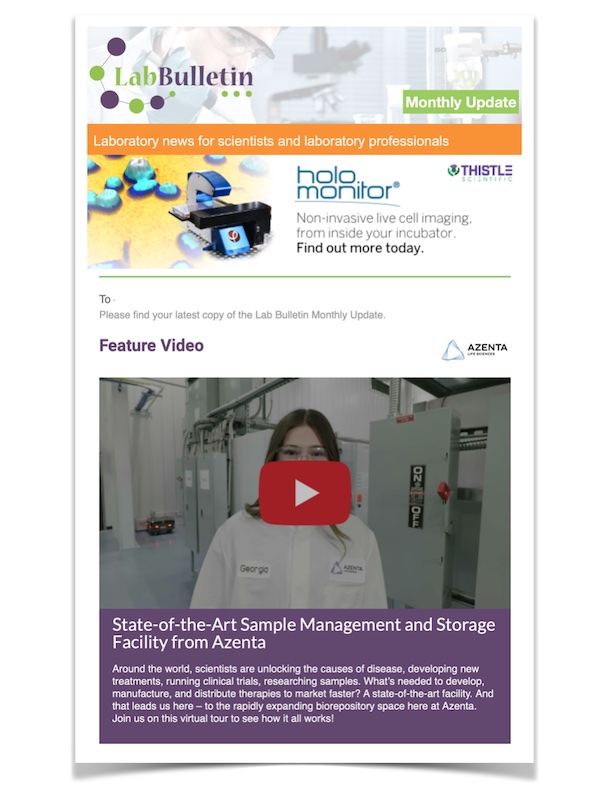 Microscopy | Image Analysis
IT Solutions and Laboratory Automation
Siemens Awarded Three Year Contract with Premier for Diagnostic Systems and Tests
Deerfield, Ill., March 29, 2010 - Siemens Healthcare Diagnostics announces a new three-year contract with Premier Purchasing Partners, L.P., the group purchasing unit of Premier Inc., that includes Siemens powerful integrated diagnostic systems, several specialty diagnostic instruments, and a comprehensive menu of diagnostic tests for Premier's more than 2,300 member hospitals and 64,000 additional healthcare sites.
The new contract, which becomes effective April 1, 2010, continues Siemens' long-standing relationship with Premier, providing members ongoing access to Siemens' comprehensive portfolio of diagnostic systems, tests, and automation solutions. Specifically, the agreement covers purchases of Dimension® and Dimension Vista® integrated chemistry systems, ADVIA® immunoassay and clinical chemistry systems, Stratus® CS Acute Cardiac Care System and Syva® reagents, as well as Siemens family of plasma protein analyzers and Viva® drug testing systems. The agreement also offers Premier members a robust menu of Siemens' diagnostic tests to help detect and monitor a variety of health conditions, ranging from heart disease to diabetes and cancer.
Additionally, Siemens was also awarded a sole-source agreement covering all of the same products for members participating in Premier's Accelerated Supply Chain Endeavor (ASCENDTM) program. ASCENDTM helps Premier members achieve sustained improvement in supply chain performance through strategies such as ensuring appropriate utilization levels of laboratory systems.
"Premier is dedicated to helping our members achieve their goals of operational efficiency and productivity through our contractual offerings of exceptional product portfolios and suppliers with a strong commitment to service," said Premier Purchasing Partners President Mike Alkire.
"We are proud to continue our relationship with Premier and are committed to providing Premier members with one of the most comprehensive portfolios of diagnostic services and solutions in the industry," said Donal Quinn, CEO, Siemens Healthcare Diagnostics.
Siemens provides Premier members with a complete line of products: chemistry, immunoassay, automation, coagulation, microbiology, cardiac, drug testing, molecular, blood gas and urinalysis solutions.
About Premier Inc., 2006 Malcolm Baldrige National Quality Award recipient
The Premier healthcare alliance is more than 2, 300 U.S. hospitals and 64,000-plus other healthcare sites working together to improve healthcare quality and affordability. Premier maintains the nation's most comprehensive repository of clinical, financial and outcomes information and operates a leading healthcare purchasing network. A world leader in helping deliver measurable improvements in care, Premier works with the Centers for Medicare & Medicaid Services and the United Kingdom's National Health Service North West to improve hospital performance. Premier has offices in San Diego, Charlotte, N.C., Philadelphia and Washington. For more information, visit www.premierinc.com.
The Siemens Healthcare Sector is one of the world's largest suppliers to the healthcare industry and a trendsetter in medical imaging, laboratory diagnostics, medical information technology and hearing aids. Siemens offers its customers products and solutions for the entire range of patient care from a single source - from prevention and early detection to diagnosis, and on to treatment and aftercare. By optimizing clinical workflows for the most common diseases, Siemens also makes healthcare faster, better and more cost-effective. Siemens Healthcare employs some 48,000 employees worldwide and operates around the world. In fiscal year 2009 (to September 30), the Sector posted revenue of 11.9 billion euros and profit of around 1.5 billion euros. For further information please visit: www.siemens.com/healthcare.