Members Login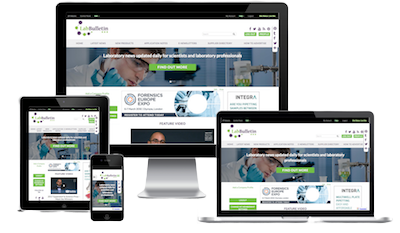 Monthly Newsletter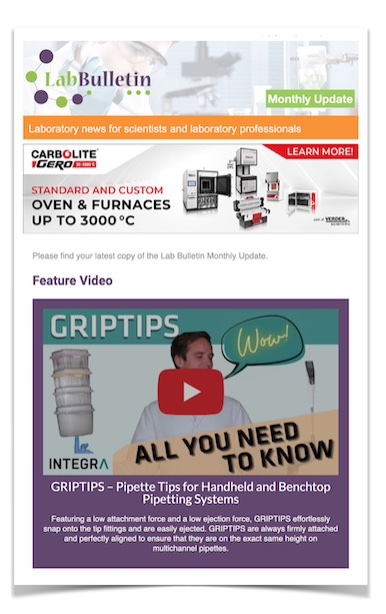 Special Offers and Promotions
Microscopy | Image Analysis
IT Solutions and Laboratory Automation
Siemens Awards More Than 100 Scholarships to Medical Laboratory Students
Deerfield, IL, March 16, 2010 - As part of the continuing effort to address the critical workforce shortage facing clinical laboratories, Siemens Healthcare Diagnostics today announced it has awarded over $120,000 in scholarships to the nation's top medical laboratory students. More than $1.25 million in scholarships have been awarded to medical laboratory students since the scholarship program launched in 2003.
According to the U.S. Department of Health and Human Services, 138,000 new laboratory professionals will be needed in the workforce by 2012, but fewer than 50,000 will be trained. The Siemens Healthcare Diagnostics Scholarship Program is helping laboratories ensure the future of quality patient care by supporting students interested in pursuing a degree in medical laboratory science. Medical laboratory personnel perform laboratory tests critical to the diagnosis and treatment of disease and other healthcare conditions.
"Siemens recognizes the important role laboratory professionals play in the delivery of quality patient care. We feel privileged to help our customers by supporting the development of the next generation of skilled laboratorians," said Donal Quinn, CEO, Siemens Healthcare Diagnostics.
Scholarships are awarded in partnership with the American Society for Clinical Pathology (ASCP) who administers the program. Awards are available to eligible US students pursuing associate, baccalaureate or master's degrees in medical laboratory science. Special Legacy Scholarships are awarded to students who follow their family members into the laboratory profession. Siemens also funds similar scholarships in several other countries.
"The shortage of laboratory professionals is a grave concern for healthcare providers," explains Karen A. Brown, MS, MT(ASCP), who serves on the scholarship committee and is Professor and Associate Program Director, Department of Pathology at the University of Utah. "Siemens opens a door of opportunity for students and helps clinical laboratory educators build the workforce of tomorrow. These students will play an important role in providing quality healthcare to patients."
Fostering a culture of innovation, research and educational support, Siemens is committed to the future and to those who will create it, particularly in the areas of science, technology, engineering and math. The scholarship program is one of many educational initiatives the company supports.
The names of the scholarship recipients follow:
Soray Aalami

Edmonds, WA

Yukiko Goto

Litchfield, MN

Rosalind McClure

Klamath Falls, OR

Diane Soderborg

Mokena, IL

Selom Agboyi

Aurora, CO

Alison Gronbeck

Westfield, MA

Timothy McFarlane

Indianapolis, IN

Nicole Starke

Frederica, DE

Christiana Aguilar

Archbold, OH

Sarah Grote

Royse City, TX

Charlotte McMullen

Sioux Falls, SD

Annette Stewart

Wyandotte, MI

Tracie Anderson

Greenville, SC

Stephanie Guiher

Carriere, MS

Jonelle Miller

Windham, NY

Gaby Stockman

Navarre, FL

Tawnya Anderson

Chatham, IL

Mariah Guilford

Cantonment, FL

Jason Mohan

Malvan, AR

Jamie Taylor

Morris, OK

Suzanne Avenall

Sandy Springs, SC

Sarah Hake

Kansas City, MO

Amy Moseley

Carriere, MS

Tabitha Taylor

Hammond, LA

Nadia Ayala

Las Vegas, NV

Sarah Hatzenbuhler

Rochester, MN

Daleanne Mulvey

Galesburg, IL

Marie Tchoudjang

Baltimore, MD

Jenilee Baker

Holgate, OH

Sara Heit

Auburn, NY

Elizabeth Nedry

San Antonio, TX

Nicolas Thomason

Lubbock, TX

Jairus Ballard

Marrero, LA

Christopher Hendrix

Galliano, LA

Amanda O'Neal

Hastings, NE

Thao Tran

Harvey, LA

Ashton Ballinger

Springfield, IL

Katherine Herman

Indianapolis, IN

Heidi Oman

Lincoln, NE

James Trent

Norco, LA

Nikki Belles

Rome, PA

Merah Hill

Owasso, OK

Karl Orwig

Indianapolis, IN

Kauchee Vang

St. Paul, MN

Kelcy Black

Watertown, SD

Rachel Hippen

Lewiston, NE

Tanvi Patel

Valdosta, GA

Gerald Wade

Broken Arrow, OK

Sonja Bloomquist

Moorhead, MN

Jennifer Hunt

Salt Lake City, UT

Paknapa Phanitdee

Alexandria, VA

Katie Weaver

Spokane, WA

Anne Bruno

Endicott, NY

Mark Matthew Ignacio De Luna

Pensacola, FL

Karina Pickett

Wenatchee, WA

Chris Webb

Pocatello, ID

Skyler Bryant

San Marcos, TX

Norman Raben Ilagan

Lakewood, CA

Brenda Rando-Newell

Port St.Lucie, FL

Shelley West

Erie, PA

Amy Burge

Cape Girardeau, MO

Brandon Janusz

Lansing, IL

Vivian Reed

New Orleans, LA

Tina Wheeler

Wasilla, AK

Adam Busch

Menasha, WI

Viridiana Jimenez

Tempe, AZ

Justin Rhees

Salt Lake City, UT

Stacey Wilderman

Bismarck, ND

Miranda Butcher

Flat Rock, IL

Lindsay Johnson

Franklin, KY

Rebecca Rogers

Memphis, TN

Lisa Williams

Seminole, OK

Robin Caron

Melbourne, FL

Marjorie Johnson

St. Cloud, MN

Jamie Rosener

Gulfport, MS

Catherine Wilson

Ft. Worth, TX

Megan Cycotte

Gastonia, NC

Olga Karban

Phoenix, AZ

Megan Roth

LaGrange, OH

Rebecca Wilson

Rapid City, SD

Thomas Dobbs

Hattiesburg, MS

Maleisa Killion

Skiatook, OK

Kenneth Rueden

DePere, WI

Robert Wolfe

Corpus Christi, TX

Ligaya Dumlao

Neely, MS

Laura Kuestersteffen

Ada, OK

Charlotte Rumer

Port St. Lucie, FL

Cristy Woodell

Quitman, GA

Diana Eheart

Mesa, AZ

Sarah Leader

Sioux Falls, SD

Scott Ryan

Eau Claire, WI

Anita Young

Topeka, KS

Connie Estes

Crane Hill, AL

Allison Liechty

Indianapolis, IN

Kathleen Schieffer

Bear, DE

Yanyu Yu

Stuart, FL

Nicole Fetchko

Melbourne, FL

Aarika MacIntyre

Johnstown, PA

Roxanne Schneider

Amherst, MA

Abdullahe Yusuf

Minneapolis, MN

Kristin Fidderman

Millsboro, DE

Alaa Mahmoud

Newark, DE

April Shields

Denver, CO

Levi Zarbano

Sergeant Bluff, IA

Gloria Flamenco

Hattiesburg, MS

Sara Mais

Fairbury, NE

Sergey Smirnov

Salt Lake City, UT

Bei Zhang

Thomasville, GA

Janice Marie Foor

Lachine, MI

Tiffany Maslowski

Dallas, PA

Paul Sneeden

Wadena, MN

Yvette Gonzales

Houston, TX

Stephin Mathew

Pasadena, TX

Brittany Snustad

Grand Forks, ND
For more information about the Siemens Healthcare Diagnostics Scholarship Program, visit www.usa.siemens.com/diagnostics-scholarships.
The Siemens Healthcare Sector is one of the world's largest suppliers to the healthcare industry and a trendsetter in medical imaging, laboratory diagnostics, medical information technology and hearing aids. Siemens offers its customers products and solutions for the entire range of patient care from a single source - from prevention and early detection to diagnosis, and on to treatment and aftercare. By optimizing clinical workflows for the most common diseases, Siemens also makes healthcare faster, better and more cost-effective. Siemens Healthcare employs some 48,000 employees worldwide and operates around the world. In fiscal year 2009 (to September 30), the Sector posted revenue of 11.9 billion euros and profit of around 1.5 billion euros. For further information please visit: www.siemens.com/healthcare.
Founded in 1922, ASCP is a professional society with 130,000 member pathologists, pathologists' assistants, residents, laboratory professionals and students. Based in Chicago, the ASCP provides excellence in education, certification and advocacy on behalf of patients, pathologists and laboratory professionals. Visit ASCP's Web site at http://www.ascp.org/.