Members Login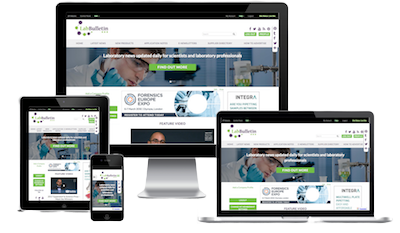 Monthly Newsletter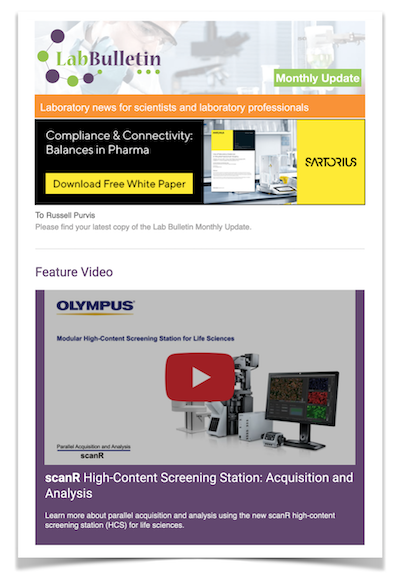 Special Offers and Promotions
Microscopy | Image Analysis
The new E-range tube furnaces from CARBOLITE on display at Lab Innovations
publication date:
Oct 8, 2014
|
For over 75 years Carbolite products have been the first choice for research, testing and production organisations worldwide.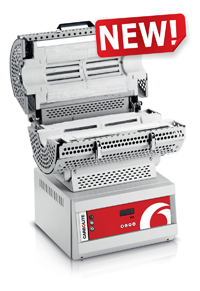 Carbolite manufactures an extensive range of ovens, chamber and tube furnaces from 20°C - 1800°C suitable for laboratory, pilot plant and industrial applications. The extensive range of tube furnaces for research includes split, horizontal, vertical and rotating models with accessories for use with inert atmosphere and vacuum.
The new E-range tube furnaces from CARBOLITE offer an extensive range of compact split and non-split tube furnaces for laboratory use. The furnaces are available with heated lengths of 150, 300, 450 and 600mm and a maximum tube diameter of 60mm. Metal, ceramic and quartz tubes can be used which, with the addition of tube end seals, allow use under inert atmosphere or in vacuum. Optional tube adaptors mean tubes of varying diameters, up to the maximum of 60mm, can be used in the same furnace.

The EST and EVT split tube furnaces are hinged, meaning they can be opened to speed up the cool-down time which, combined with the fast heat up time, allows a high sample throughput. The EHC, EZS, EVC and EVZ three-zone models are all available with heated lengths of 450 and 600mm; the slave control option ensures a longer uniform zone than can be achieved in a single zone furnace.
Specialist furnace models for applications including ashing, asphalt binder analysis, coal & coke and precious metals analysis are also available. All products are manufactured in accordance with ISO 9001:2008 and are designed to comply with the EU Low Voltage and EMC directives and carry the CE mark. Temperature control options range from simple set-point controllers, to sophisticated multiple zone, cascade and programmable temperature control systems.
Continuous product development and longstanding, interactive relationships with suppliers enable us to incorporate the latest technologies into our products, keeping Carbolite at the forefront in furnace and oven design. In addition, Carbolite's flexibility and ability to solve customers' individual application requirements have given its products an important place, for example, in aerospace, engineering, materials science, heat treatment, medical, bioscience and contract testing laboratories around the world.
Carbolite not only supplies products with standards compliant furnace and oven designs, such as for Nadcap (AMS 2750E) heat treatment processes, but also supplies fully traceable certification for control, measurement, recording and data acquisition devices, issued by an independent UKAS accredited laboratory.
Products are available directly from Carbolite in the UK and factory trained field engineers provide a complete range of after sales support and technical advice in the. Guidance on product selection is available from a team of qualified engineers based at Hope or via our international distributor network.
---
Visit Carbolite at Lab Innovations | Stand D12
---
---
---