Members Login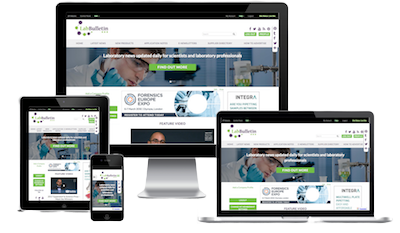 Monthly Newsletter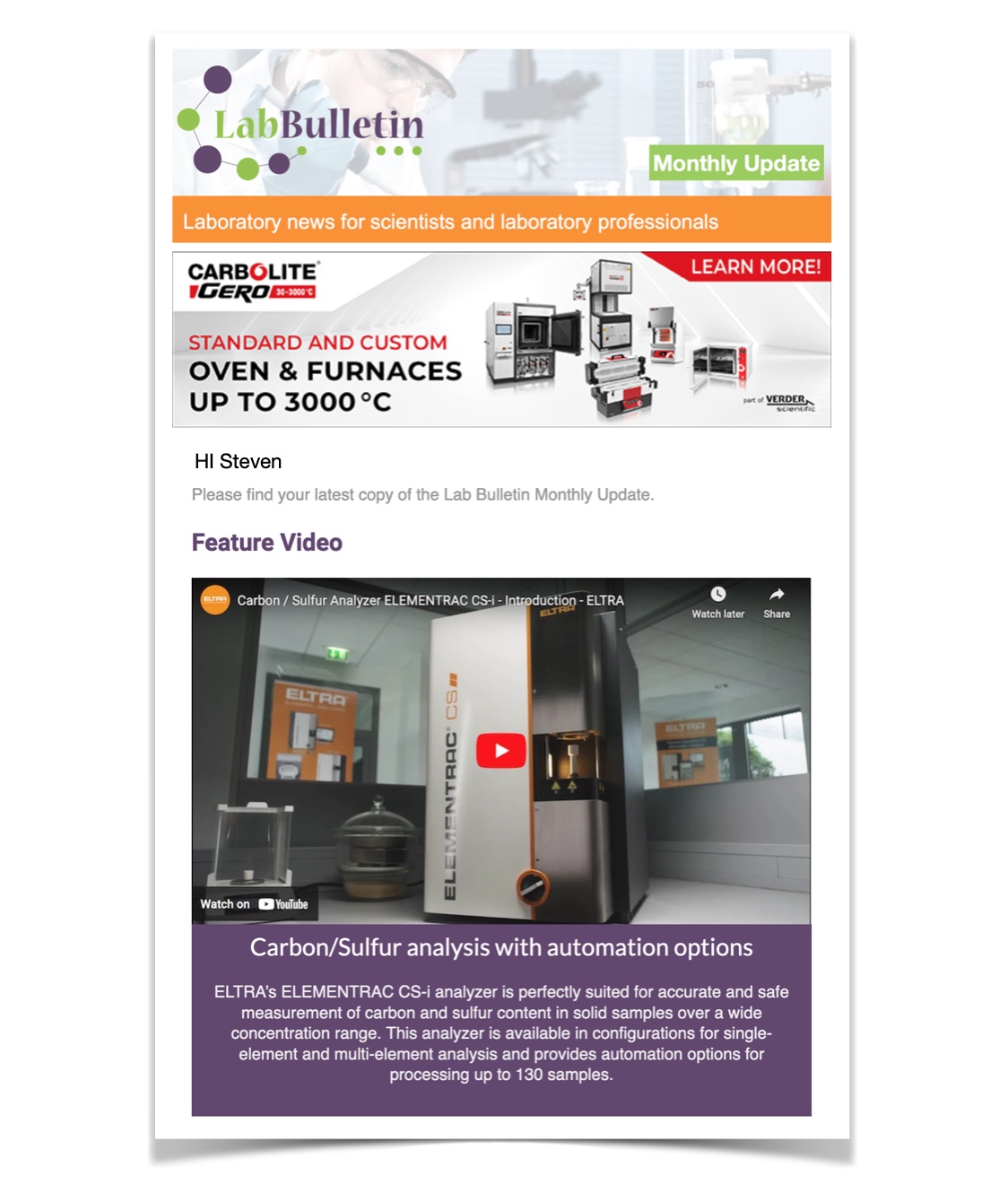 Channels
Special Offers & Promotions
Microscopy & Image Analysis
Laboratory Automation & IT Solutions

New Tube Furnaces Cover A Huge Variety Of Processes
publication date:
Sep 25, 2023
|
author/source:
Verder Scientific GmbH & Co. KG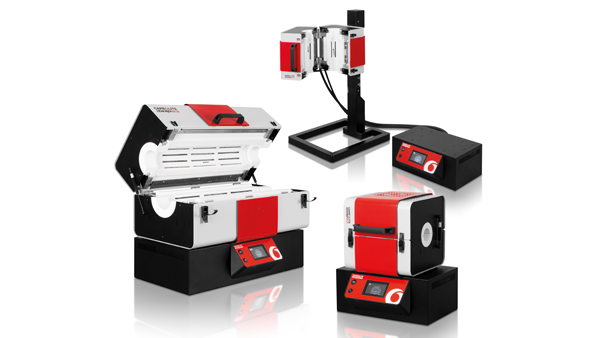 Carbolite Gero's versatile new TF & TS tube furnace range up to 1600°C incorporates high-quality heating elements and innovative thermal insulation design to achieve first class performance while maintaining both reduced case temperatures and power consumption. Investigations have shown that the power consumption is 40% lower than comparable products.
This tube furnace range has been designed with flexibility in mind. Slide-in accessory work tubes and the use of tube adapters allow a single furnace to accommodate a variety of tube diameters, whilst the work tubes themselves can easily be exchanged to meet the different physical or chemical requirements of a process.
Optional work tube packages enable users to equip the tube furnace for operation under vacuum or modified atmosphere. Each package comprises a work tube of the specified diameter with insulation plugs or heat shields appropriate for the operating atmosphere. A pair of end seals is included in the gas atmosphere and vacuum packages to minimize the heat loss at the tube furnace ends.
A 3 mm diameter probe thermocouple (TC) gland is included in all work tube packages for furnaces up to 1200 °C, to suit a related TC. Above 1200 °C one end seal will have a 10 mm diameter thermocouple gland with blanking plug to suit a probe thermocouple, controlling or reading the temperature inside the tube.
This range of tube furnaces is supplied in one of two standard mounting configurations. For heated lengths up to 600 mm the furnace body is mounted on top of the control box.The furnace body can easily be detached and separated for remote operation. For heated lengths of 800 mm and above the furnace body and control box are always separate. Both configurations include a 2-meter cable between the furnace body and control box. This flexible arrangement allows for easy conversion to optional mounting arrangements e.g. attaching to a vertical stand, a mounting bracket or inside a fume cupboard.
With all these features a huge variety of processes are covered!
Annealing, Brazing, Calcination, Carbonization, Crystal Growth, CVD, CVT, Hardening, Heat Treatment, Material Synthesis, Material Testing, Pyrolysis, Quenching, Sintering, Soldering, Stress Relieving, Tempering, Tensile Testing
Example: