Members Login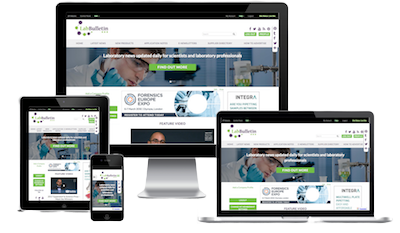 Monthly Newsletter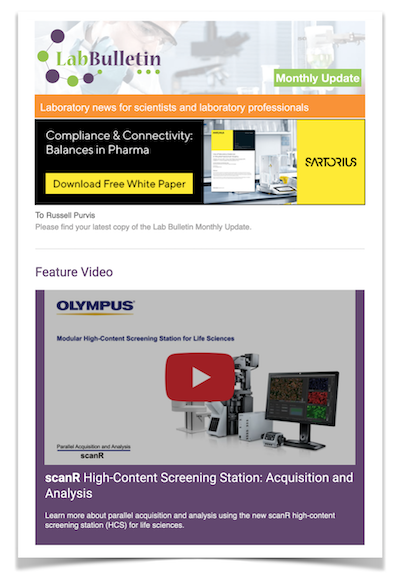 Special Offers and Promotions
Microscopy | Image Analysis
CLSI Publishes New Antimicrobial Susceptibility Testing Standards
publication date:
Jan 27, 2015
|
author/source:
Clinical and Laboratory Standards Institute
The Clinical and Laboratory Standards Institute (CLSI) released a new edition of its annual supplement Performance Standards for Antimicrobial Susceptibility Testing; Twenty-Fifth Informational Supplement (M100-S25).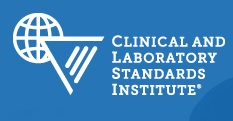 This document provides the revised breakpoints, new testing recommendations, and reporting changes needed to incorporate into routine practice to improve detection and reporting of antimicrobial resistance. This year, M100-S25 has published in tandem with its two related methodology standards, Performance Standards for Antimicrobial Disk Susceptibility Tests; Approved Standard—Twelfth Edition (M02-A12) and Methods for Dilution Antimicrobial Susceptibility Tests for Bacteria That Grow Aerobically; Approved Standard—Tenth Edition (M07-A10). Using procedures standardized in M02 and M07, M100 includes the essential data for drug selection, interpretation, and quality control (QC) needed for clinical practice.
M02-A12 contains the current CLSI–recommended methods for disk susceptibility testing, criteria for QC testing, and updated tables for interpretive zone diameters. This edition of M02 has been reformatted to follow a laboratory's path of workflow—defined as the sequential processes of preexamination, examination, and postexamination. This revision includes a flow chart that provides an overview of the disk diffusion susceptibility testing process and a new table on special testing requirements for fastidious organisms. This document should be used in tandem with M100-S25.
M07-A10 addresses reference methods for the determination of minimal inhibitory concentrations (MICs) of aerobic bacteria by broth macrodilution, broth microdilution, and agar dilution. This edition of M07 has also been reformatted to follow a laboratory's path of workflow. This revision includes an overview of the MIC susceptibility testing process with various methods shown in easy-to-follow step-action tables throughout the document, and an expanded description of routine and supplemental QC strains. Like M02-A12, this document should be used along with M100-S25.
Both M02 and M07 clarified several reporting recommendations, introduced the 15-replicate (3 x 5 day) QC plan as an alternative to the 20- or 30-day QC plan, and added or expanded definitions.
"Our laboratory wears out our copy of the annual update of M100. We have the pages marked for quick reference and use it constantly for determining which antibiotics to report and which breakpoints to use for the different categories of bacteria. No laboratory should be without M100," notes Paul C. Schreckenberger, PhD, D(ABMM), F(AAM), Director of Clinical Microbiology Lab and Acting Director of Molecular Pathology Lab at Loyola University Medical Center in Maywood, Illinois, USA, and member of the CLSI Working Group on AST Breakpoints.
M100-S25 provides updated tables for the CLSI antimicrobial susceptibility testing (AST) standards M02-A12, M07-A10, and Methods for Antimicrobial Susceptibility Testing of Anaerobic Bacteria; Approved Standard—Eighth Edition (M11-A8). Clinicians depend heavily on information from the clinical microbiology laboratory for treatment of their seriously ill patients. The clinical importance of AST results requires that these tests be performed under optimal conditions and that laboratories have the capability to provide results for the newest antimicrobial agents. The tabular information presented in M100-S25 represents the most current information for drug selection, interpretation, and QC using the procedures standardized in the most current editions of M02, M07, and M11.
Robin Patel, MD, Chair of the Clinical Microbiology Division at Mayo Clinic in Rochester, Minnesota, USA, and member of the CLSI AST Working Group that focused on Carba NP, highlighted that, "The new M100 document describes the Carba NP test for demonstrating carbapenemase production in Enterobacteriaceae and other organisms. This test is faster and more specific than the modified Hodge test."
M100-S25 is available in print and electronic (PDF) formats in tandem with M02-A12, M07-A10, or both documents.
CLSI also provides an online implementation of M100-S25 called eM100, which includes all of the information from the M100-S25 document brought to life in an interactive, searchable online tool. Using a Web connection, users can quickly access eM100 in the laboratory and easily sort organisms by tables, organisms, and agents.
All versions and packages of M100-S25, M02-A12, M07-A10, and eM100 can be found in the CLSI Online Shop. Membership discounts are available for these items and will be applied at checkout.
---
---