Members Login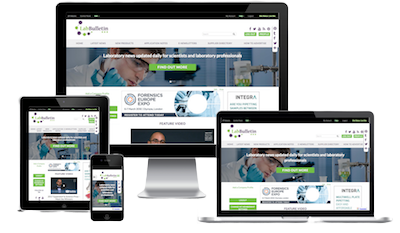 Monthly Newsletter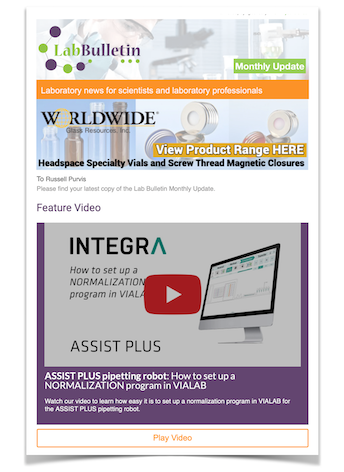 Special Offers and Promotions
Microscopy | Image Analysis
Flagship Biosciences Customizes Assay Development and Tissue Image Analysis for Advanced Cell Diagnostics RNAscope Platform
publication date:
May 20, 2015
|
author/source:
Flagship Biosciences
Flagship Biosciences and Advanced Cell Diagnostics collaborate to develop quantitative RNAscope® assays for pharmaceutical clinical trials in the CLIA environment

Flagship Biosciences, the leading service provider of tissue image analysis solutions, announced today the utilization of its wet assay development and image analysis quantification capabilities for RNAscope® RNA in situ hybridization (ISH) from Advanced Cell Diagnostics, Inc. (ACD), a technology and market leader in the field of molecular pathology and developer of cell and tissue-based analysis tools. The two companies will work to optimize quantitative image analysis of in situ hybridization in tissue samples in Flagship's CLIA laboratory.
The increasing use of RNA ISH in companion diagnostics for drug development and CDx strategies require multidisciplinary expertise in pathology, assay development and image analysis in a CLIA laboratory environment. Flagship has leveraged ACD's industry-leading in situ hybridization assay platform to support its clients ongoing CLIA based clinical trials to enable the utilization of RNAscope technology in CDx trials.
"Flagship focusses on delivering unique fit-for-purpose quantitative pathology results, with advanced experience in both IHC and ISH assay development and custom image analysis. Over the last five years, our customers have benefited from our ability to focus our resources on unique scientific measurements using image analysis tools, which are able to overcome the obstacles barring clinical utility. By partnering with ACD, we are able to provide the state-of-the art in situ hybridization approaches, with quantitative endpoints suitable for a companion diagnostic strategy." said Dr. Joseph Krueger, Chief Science Officer for Flagship Biosciences.
"One critical feature of the RNAscope assay is its ability to detect individual RNA molecules within the context of tissue morphology. This enables a quantitative expression readout at individual cell level, which opens the door to a higher level of precision biomarker analysis," said Dr. Xiao-Jun Ma, Chief Scientific Officer of ACD. "We are very pleased to work with Flagship to fully leverage this advantage, which is particularly important for the development of companion diagnostics."
About Flagship Biosciences
Flagship Biosciences, the industry leader in tissue image analysis, advances personalized medicine by quantifying and simplifying complex pathology. The company utilizes proprietary "fit for purpose" image analysis solutions to transform conventional, subjective methods of histopathology into clear actionable data to speed global drug development and approval.
About Advanced Cell Diagnostics
Advanced Cell Diagnostics, Inc. (ACD) is a leader in the field of molecular pathology, developing cell and tissue based diagnostic tests for personalized medicine. The company's products and services are based on its proprietary RNAscope® technology, the first automated multiplex chromogenic and fluorescent in situ hybridization platform capable of detecting and quantifying RNA biomarkers in situ at single molecule sensitivity. RNAscope assays are currently used by all of the global top 10 pharmaceutical companies, world leading academic institutions and many cutting edge biotechnology companies to validate biomarkers for the management of cancer and other diseases. ACD's industrial partnerships provide the foundation for ACD to develop companion diagnostic tests in conjunction with partners' targeted therapeutics. ACD also pursues internal programs to develop and commercialize proprietary diagnostic tests in cancer management.
---
more about flagship biosciences
---