Members Login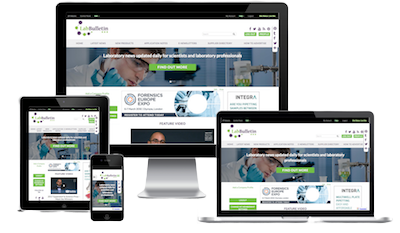 Monthly Newsletter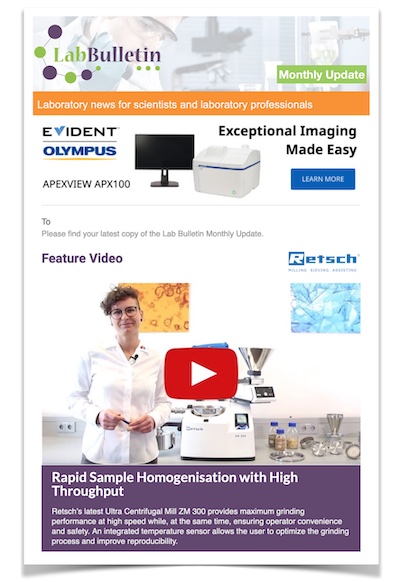 Special Offers and Promotions
Microscopy | Image Analysis
Scientific Laboratory Supplies (SLS) launch NEW disruptive evaporation technology range from Ecodyst
publication date:
Jun 18, 2021
|
author/source:
Scientific Laboratory Supplies

Scientific Laboratory Supplies (SLS), the UKs largest independent supplier of scientific products launch a new pioneering range of smart, self-cooling technologies designed to disrupt the traditional rotary evaporator market, with the Hydrogen and the Ecochyll X1 from Ecodyst.
Ecodyst was founded in 2014 by George Adjabeng and Kwabena Williams. Both had a desire to provide chemistry labs with the best solutions possible to maximize productivity at a lower cost, while also creating a safer workplace environment.
The first rotary evaporation system in scientific literature was described in 1957 by researchers at the Rockefeller Institute for Medical Research in New York. Since then, the basic principles of operation have remained the same and only now are we seeing the next leap forward in innovation for laboratory evaporation. Despite their widespread use, conventional rotary evaporators suffer from some serious drawbacks, most of which can be attributed to the use of glass condensers.
Ecodyst sought to overcome the limitations of conventional rotary condensers by rethinking several elements of its design, starting with the condenser. At the heart of an Ecodyst rotovap is a metal condenser coil coated with special chemical-resistant polymers. This simple change represents a paradigm shift in rotovap design and produces several significant advantages over traditional glass condensers.
The metal condenser not only offers much better thermal conductivity (and therefore more energy-efficient cooling) than glass, but it's also highly durable and has a huge surface area, which allows for customisation.
Crucially, the metal condenser is also strong enough to be connected directly to a pressurized refrigeration system. This means that the recirculating chiller or water systems can be eliminated, saving maintenance and hardware costs as well as drastically reducing the amount of space taken up by the rotovap system. A completely self-contained coolant circuit means that operating costs are drastically reduced compared to any other type of rotovap setup: the Ecochyll X1 means there is no need for dry ice, coolant or water. The only operating cost is the cost of the electricity required to power the device; which, thanks to its more efficient design, is around 50% of that required for a conventional glass condenser rotovap. Thanks to these substantial savings, the Ecochyll X1 typically pays for itself within 3-5 years of average use.
Ecodyst cooling technology not only offers cheaper and a more efficient operation than competing systems, but also better performance: the efficient condenser achieves its target in under a minute (compared to 45 minutes for conventional recirculating chillers) and offers much faster rates of evaporation than traditional rotovaps.
Ecodyst produces two benchtop systems for rotary evaporation: the Ecochyll X1 and the Hydrogen. The Ecochyll X1 is a benchtop cooler/condenser engineered for best-in-class evaporation in lab environments where space is at a premium. Thanks to proprietary smart, self-cooling technology, the Ecochyll X1 sets a new benchmark for reliability and efficiency.
The Hydrogen packs the same condenser technology into an all-in-one rotovap. Combining the rotary evaporator and condenser into a single benchtop unit provides the same high performance as other Ecodyst products in a simple-to-use format with a footprint of only 1.8 square feet. Inbuilt digital controls offer precise management of all system parameters, while a remote function enables full PC control and data transfer for further processing.
SLS have supported sustainable laboratory practices for several years as part of their sustainability pledge. This pledge represents a continuous commitment to offering sustainable products that offer the highest levels of build quality and performance, the longest lifespan and the lowest running costs. Through SLS' dedicated sustainability team they continuously review their product offering, whilst ensuring their own practices meet the highest environmental standards.
SLS aim to support their customers in their own plight to conduct more sustainable research and the Ecodyst range of products fit perfectly into that initiative.
View the Ecodyst Product Range
View SLS' Sustainability incentives
View Company Profile | Recent news