Members Login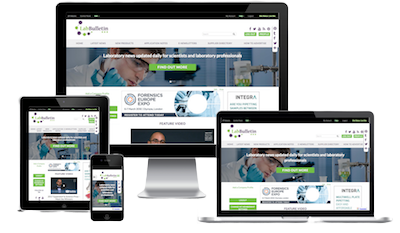 Monthly Newsletter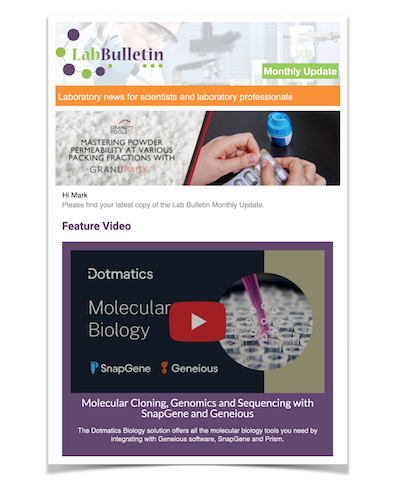 Special Offers and Promotions
Microscopy | Image Analysis
IT Solutions and Laboratory Automation
Tecan and QIAGEN collaborate to automate pre-analytical processing of whole blood samples
publication date:
Jan 26, 2021
|
author/source:
Tecan Group Ltd

Tecan has launched the Fluent® Mix and Pierce Workstation to provide end-to-end automation for whole blood pipetting in clinical environments.
This newly developed instrument configuration is intended to standardize pre-analytical sample handling and mixing, and is part of an ongoing collaboration with QIAGEN to optimize sample preparation for latent tuberculosis (TB) testing with the QuantiFERON-TB Gold Plus assay.
The Fluent Mix and Pierce Workstation provides a fully automated workflow, using a Flexible Channel Arm™ equipped with Tecan Piercing Tips™ to aliquot whole blood samples directly from vacuum blood collection tubes or septum-capped tubes – without the need for manual lid removal. This reduces the risk of laboratory staff coming into contact with infectious materials, and saves valuable time when performing tube-to-tube or tube-to-plate transfers and whole blood assays. The workstation also features the newly developed Tecan Tube Rotator™ – which provides 360-degree tube mixing to maintain whole blood samples in suspension without hemolysis – and includes barcode scanning for both primary and secondary tubes to ensure full process traceability for clinical settings.
Dr Klaus Lun, Executive Vice President and Head of the Life Sciences Business Division at Tecan, stated: "Our vision at Tecan is to empower every laboratory, every day, around the world, and we are delighted to collaborate with QIAGEN – a global leader in the important area of modern latent TB detection – to help even more labs to increase productivity and reduce processing errors through automation of tedious manual steps."
Jean-Pascal Viola, Senior Vice President, Head of the Molecular Diagnostics Business Area and Corporate Business Development at QIAGEN NV, added: "We are pleased to expand our collaboration with Tecan – a proven leader with a track record of providing best-in-class liquid handling technology solutions – to further improve the automation of pre-analytical whole blood processing. This partnership will greatly accelerate the adoption and ease of processing of single-tube samples for latent TB detection."
The Fluent Mix & Pierce Workstation is a product configuration for sample distribution based on the Fluent Automation Workstation, a fully automated laboratory liquid handling platform for general purpose use. It is not linked to a particular assay, and Tecan is not responsible for any assay claims.
Learn more about the Fluent® Mix and Pierce Workstation
About Tecan
Tecan is a leading global provider of laboratory instruments and solutions in biopharmaceuticals, forensics and clinical diagnostics. The company specializes in the development, production and distribution of automated workflow solutions for laboratories in the life sciences sector. Its clients include pharmaceutical and biotechnology companies, university research departments, forensic and diagnostic laboratories. As an original equipment manufacturer (OEM), Tecan is also a leader in developing and manufacturing OEM instruments and components that are then distributed by partner companies. Founded in Switzerland in 1980, the company hasmanufacturing, research and development sites in both Europe and North America and maintains a sales and service network in 52 countries. In 2019, Tecan generated sales of CHF 637 million (USD 643 million; EUR 574 million). Registered shares of Tecan Group are traded on the SIX Swiss Exchange (TECN; ISIN CH0012100191).
About QIAGEN
QIAGEN N.V., a Netherlands-based holding company, is the leading global provider of Sample to Insight solutions that enable customers to gain valuable molecular insights from samples containing the building blocks of life. Our sample technologies isolate and process DNA, RNA and proteins from blood, tissue and other materials. Assay technologies make these biomolecules visible and ready for analysis. Bioinformatics software and knowledge bases interpret data to report relevant, actionable insights. Automation solutions tie these together in seamless and cost-effective workflows. QIAGEN provides solutions to more than 500,000 customers around the world in Molecular Diagnostics (human healthcare) and Life Sciences (academia, pharma R&D and industrial applications, primarily forensics). As of September 30, 2020, QIAGEN employed more than 5,300 people in over 35 locations worldwide.
---