Members Login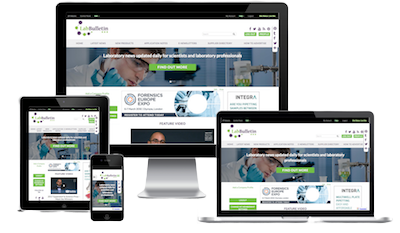 Monthly Newsletter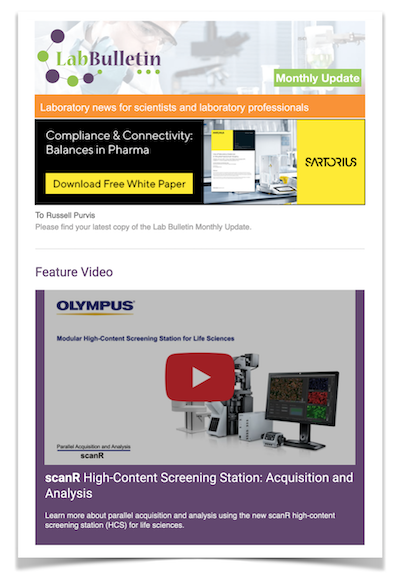 Special Offers and Promotions
Microscopy | Image Analysis
AstraZeneca, BT, Capita and Pfizer sign up as Expo partners to Europe's largest Healthcare Innovation event
publication date:
Jan 16, 2013
|
author/source:
Vane Percy & Roberts
The event, featuring a number of high profile keynote speakers including the CE NHS England and CE of NHS Commissioning Board Sir David Nicholson, Ministers, Professor Malcolm Grant and Baroness Tani Grey-Thomson will showcase what is brightest and best about the NHS, alongside game-changing ideas, processes and technologies that can improve patient outcomes and value for money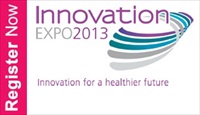 The first four Healthcare Innovation Expo partners were announced today – AstraZeneca, BT, Capita and Pfizer. The Healthcare Innovation Expo 2013 is the largest and most exciting showpiece of its kind in Europe and a key element in the NHS' drive to transform health care services.
Now in its third year and already an integral part of the healthcare calendar, it is expected to draw an international audience of 10,000 delegates over two days from the public, private, academic, scientific and business communities.
"Our ambition must be for an NHS defined by its commitment to innovation, demonstrated both in its support for research and its success in the rapid adoption and diffusion of the best transformative, most innovative ideas, products and clinical practice" stated David Nicholson.
The Expo, staged at the ExCel exhibition and convention centre on March 13-14 is four events in one:


Over 250 organisations showcasing the latest ideas and technologies in healthcare on the main show floor,
A high quality speaking programme with over 50 national and international keynote speakers,
Over 150 seminars led by health and health care experts, focussing on innovation in healthcare, the government's healthcare reform agenda and the role of the Commissioning Board and Clinical Commissioning Groups,
The NHS Medical Leaders Conference, bringing together the most senior clinical leaders from across the NHS.

The target audience is primarily the NHS, ranging from nurses and GPs to clinicians, procurement staff, chief executives, Clinical Commissioning Groups and board members as well as its partner organisations from the UK and overseas.

The four Expo partners AstraZeneca, BT, Capita and Pfizer will have a significant presence at the Expo as all of these organisations are involved in extensive programmes in providing innovative and better healthcare solutions.

AstraZeneca
"AstraZeneca is delighted to be a partner of the Healthcare Innovation Expo 2013. As a UK-based global biopharmaceutical company, innovation is at the heart of everything we do. The Expo therefore provides a great opportunity to demonstrate the value of our innovative medicines, how medicines optimisation can stimulate innovative care pathway redesign, the importance of open collaborative R&D, as well as AstraZeneca's wider contribution to the UK economy."

BT
"BT has a strong track record of innovation in healthcare and is proud to support this major event in the NHS calendar. It has worked with the NHS for more than 60 years and introduced a range of products and services that have helped transform the lives of healthcare staff and patients. As one of the largest suppliers of communication and IT services to the NHS, BT looks forward to sharing how some of its innovative new products and services can drive improvements in quality and efficiency and help customers deliver excellence in healthcare."

Capita
"With over 20 years experience working in healthcare, Capita have helped over 300 NHS organisations – both providers and commissioners – to improve the services delivered to patients. From clinical decision support, specialist health services, to back and middle office transformations, our solutions can help improve quality, safety and outcomes for patients."

Pfizer
"Pfizer has over 150 year of history of innovation in medicines, with a breadth of medicines, biologics and vaccines supporting health care professionals to prevent and treat both common and rare diseases. Beyond our medicines we have a heritage in partnering with health care organisations to define programmes to help drive better patient outcomes. Pfizer's ambition is to become one of the key partners of choice to support the uptake and diffusion of innovation across the health service."

Miles Ayling Director of Innovation at the Department of Health said, "If the NHS is to continue to deliver high quality care for all it must drive even greater improvements in quality and value. To do that it will need to embrace new ideas and new technologies. It will also need to develop an entirely new relationship with industry, one based on trust not transaction, and one that has the patients' interests at its heart. I am delighted that these organisations have agreed to become sponsors and partner with us to drive better patient care. Their commitment to and involvement in Expo demonstrates not only how important innovation in healthcare is to the NHS, but also how important it is to the economy and UK industry. "

CUTTING EDGE TECHNOLOGIES
As at the previous Expos, a wide range of exhibitors will showcase technologies and devices ranging from surgical robotics to the use of telemetry equipment to help assess heart attack patients in ambulances.

"The bar has been set very high again," says Miles. "This is not a trade fair. Each application for space on the main floor is considered by a panel committed to approving only the very best innovations, with the capability to transform the quality of health care or offer exceptional value for money.

"Innovation is not just about inventions and laboratory professors in white coats. It is about diffusion and adoption, about processes and best practice. It involves everyone in the NHS.

"The Expo is a huge undertaking, occupying a 14,000-square-metre arena, and it has clearly made its mark. It attracts a very different audience compared to most traditional conferences, all of whom are united by a passion and enthusiasm for improving standards of care."

EFFICIENCY THROUGH INNOVATION
The NHS is committed to producing £20bn of efficiency savings by 2015. The key role of innovation in achieving this, while crucially continuing to improve patient services at the same time, was outlined in the influential 2011 report, "Innovation, health and wealth; accelerating adoption and diffusion in the NHS".

Commissioned by Sir David Nicholson, it spelt out a clear programme for the NHS in establishing a more systematic and unified approach towards the uptake of innovation, developing better procurement and ensuring "a major shift in culture" throughout the organisation.


For more information visit www.healthcareinnovationexpo.com
---