Members Login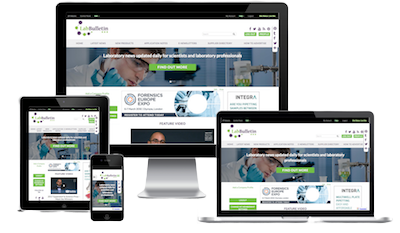 Monthly Newsletter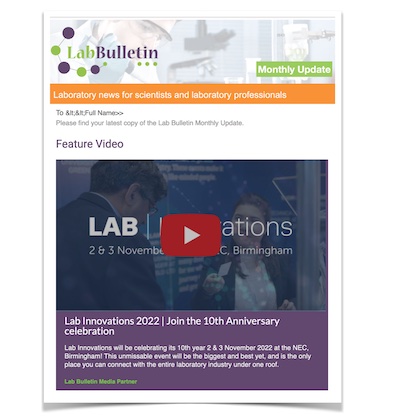 Special Offers and Promotions
Microscopy | Image Analysis
Microbore Format 0.5mm and 1.0mm i.d. LC Columns from ACE
publication date:
Dec 9, 2015
|
author/source:
Advanced Chromatography Technologies
New microbore format LC columns from Advanced Chromatography Technologies Limited are available with two end-fitting options, a standard LC 1/16" fitting and a smaller 1/32" (6-40 thread) option, to provide full compatibility with all manufacturers' instrumentation. Both 0.5mm and 1.0mm i.d.s are available in a wide range of lengths and all ACE microbore columns are pressure rated to 400 bar / 6000 psi.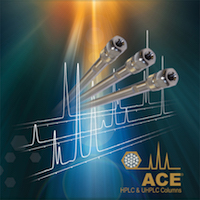 ACE microbore columns are also available in convenient and extremely cost effective Method Development Kits, containing the essential phase combinations for method development, and providing up to 3 different selectivity columns, for the price of just one column. Available ACE microbore column kits include an Advanced Column Kit (ACE C18, C18-AR and C18-PFP columns), an Extended Column Kit (ACE SuperC18, C18-Amide and CN-ES columns), a solid-core ACE UltraCore Column Kit (ACE UltraCore SuperC18 and ACE UltraCore SuperPhenylHexyl columns) and a Bioanalytical 300Å Column Kit (ACE C18-300Å, C4-300Å and Phenyl-300Å columns).
ACE columns are available in a broad range of products including: ACE 1.7, 2, 3, 5 and 10µm porous particle columns in 13 different phases (C18, C8, C4, CN, AQ, Phenyl, Silica, C18-HL, C18-AR, C18-PFP, C18-Amide, CN-ES and SuperC18); ACE 2.5 and 5µm solid-core columns in 2 phases (SuperC18 and SuperPhenylHexyl) and ACE Bioanalytical 300Å 3 and 5µm columns in 5 phases (C18, C8, C4, CN and Phenyl).
For further information on any ACE product contact info@ace-hplc.com or www.ace-hplc.com.
---
More news from Advanced Chromatography Technologies
---