Members Login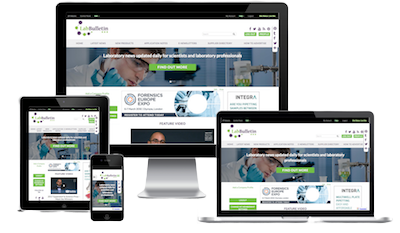 Monthly Newsletter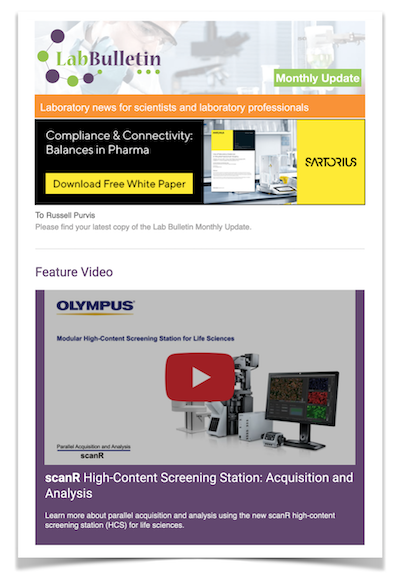 Special Offers and Promotions
Microscopy | Image Analysis
Cancer Detection At Your Fingertips: Bioholo-tomography Promises Enormous Growth Potential, According to Frost & Sullivan
publication date:
May 26, 2010
|
author/source:
Frost & Sullivan
As the potential cancer population increases, an effective long-term solution for early cancer detection needs to be found. In some areas of the world, cancer incidence is growing by 3 per cent per annum, and the cost of cancer care is a ticking time bomb for global healthcare expenditure. According to latest research from Frost & Sullivan (http://frost.com), a novel approach to cancer diagnostics is on the rise, capable of targeting a specific organ or region of interest and enabling refined and high-resolution image capture and analysis. Bioholo-tomography (BHT) is a technology which acquires holographic information for diagnostic purposes on any affected region of the body using only surface readings. This low-cost imaging technique does not require any exposure to ionizing radiation and is the technology behind a device called the Cancer Instant Detector (CID) developed by Advanced Bioresearch & Technology Ltd (ABR), together with the Center of Bioholography Ltd., Georgia.
Detection of cancer at its earliest possible stages remains the best strategy for improving cancer patients' quality of life and reducing cancer deaths. Yet the majority of cancers in early development stages have no obvious symptoms and may not be detected unless an individual arrives for a routine check-up at the physician office or as part of cancer screening programmes. "The CID incorporates a simplified and portable device that can rapidly capture diagnostic-quality information capable of revealing both physiological anomalies," explains Research Analyst Prasanna Vadhana Kannan from Frost & Sullivan's Technical Insights Group, who have been tracking the developments of the technology since 2005. "Through CID, a full-body scan is accomplished by non-invasive examination of the induced emissions from the fingertips." Using the CID as a detection tool, the probability of cancer, its location within a pre-defined body segment and the degree of aggressiveness can be determined and displayed within seconds.
"The entire non-invasive procedure with a CID lasts only a few minutes and is harmless for patients, operators and the environment," says Dr. Marina Shaduri, founder of the Center of Bioholography in Tbilisi, Georgia.
The newly-developed imaging technique has demonstrated significant degrees of reliability and validity both in everyday practice and in a controlled clinical study. The device can potentially be used anywhere in the world for mass-screening and for monitoring of at-risk patients or to evaluate patients who have undergone treatment.
"Any doctor would benefit from this new option of diagnostics, since the CID would detect cancer at early stages in a user-friendly way and it would also determine its location in a defined body segment body as well as the aggressiveness of pathology," continues Dr. Shaduri. With technologies like Bioholo-tomography that are based on the evaluation of the entire human body, the search for proper therapies targeting cancer might be accelerated tremendously, since the development and testing of new drugs, including cancer drugs, would be less costly or time-consuming. The technology of recording and analyzing biological holograms provides a new kind of valuable information on the human body. "By using the CID in association with established imaging modalities, unnecessary biopsies and surgery could be avoided. Such a modality might be used for both the detection of cancer and the monitoring of a patient's condition in order to evaluate the efficiency of any therapeutic proced ure or drug," concludes analyst Prasanna Kannan.
For further information on Bioholo-tomography, the CID or investment opportunities in Advanced Bioresearch & Technology Ltd, please contact Katja Feick at katja.feick@frost.com.