Members Login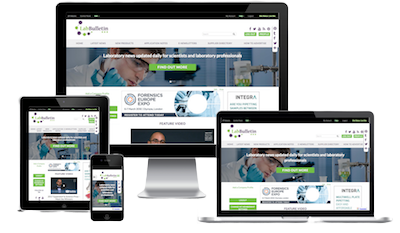 Monthly Newsletter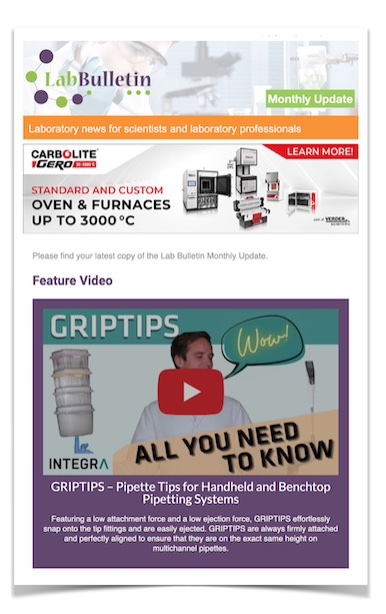 Special Offers and Promotions
Microscopy | Image Analysis
IT Solutions and Laboratory Automation
Malvern Viscotek SEC-MALS 20 detector launch triggers record light scattering white paper downloads
The launch of Malvern Instruments' Viscotek SEC-MALS 20 chromatography detector has triggered record downloads of one of the supporting white papers 'Static light scattering technologies for GPC/SEC explained', underlining the enthusiasm amongst users for straightforward information on GPC/SEC analysis.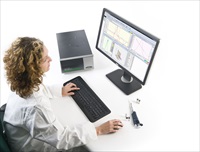 The recent addition of Viscotek SEC-MALS 20 to Malvern's range of detectors puts the company in the unique position of being the sole provider of every commercially available light scattering technology for GPC/SEC. Customers can therefore be assured of a truly unbiased choice of detector solutions. The popular white paper is just one of a suite of educational information and application notes provided by Malvern's specialist team to help users select the right detector for their application.
"The new Viscotek SEC-MALS 20 is being very well received," said Paul Clarke, Malvern Instruments' Product Group Manager for Nanoparticle and Molecular Characterization. "Customers are really welcoming this extension to our offering in light scattering detector technology and our ability to provide completely unbiased advice when it comes to selecting the most suitable chromatography detector for the application."
Light scattering GPC/SEC detectors are used to determine absolute molecular weight, a key parameter in protein, polymer, and macromolecular research. The new Viscotek SEC MALS 20 can be added to any existing GPC/SEC set-up and delivers market-leading, highly accurate MALS detector performance, even at the more challenging high molecular weights. Viscotek SEC-MALS 20 offers the greatest number of detectors of any commercially available MALS detector for GPC/SEC. This, in combination with high quality detectors at low angles and an innovative optical cell design, delivers excellent sensitivity and accuracy for all molecule types.
---
more about light scattering detector solutions
---
---
---