Members Login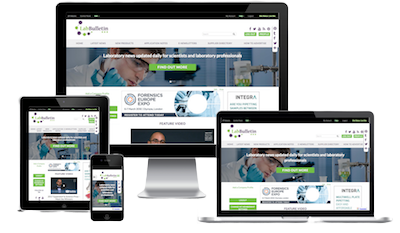 Monthly Newsletter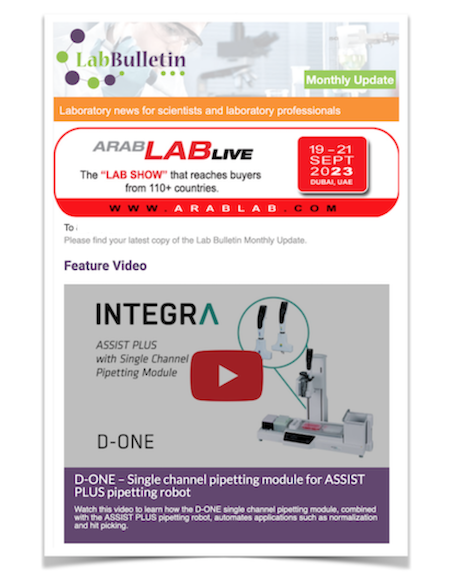 Microscopy | Image Analysis
IT Solutions and Laboratory Automation
NanoSight reports 100th third party peer reviewed paper is published; NTA is now firmly established worldwide
Salisbury, UK, 25th May 2010: - NanoSight, world-leading manufacturers of unique nanoparticle characterization technology, announces that more than 100 third party publications citing the use of their nanoparticle tracking analysis (NTA) technology are now available in print.
In less than five years since NanoSight has been supplying instrumentation to laboratories around the world, a new milestone has been reached: the publication of the 100th review paper citing NTA technology. The 100th paper was published in volume seven of the journal, Environmental Chemistry and came from the group of Professor Martin Hasselöv at the University of Gothenburg: "Measurements of nanoparticle number concentrations and size distributions in contrasting aquatic environments using nanoparticle tracking analysis," Environmental Chemistry 7(1) 67-81.
NanoSight was founded by its technical director, Dr Bob Carr, one of the world's most "exceptionally innovative scientists and one of the best lateral thinkers I've ever met." These words come from Professor Tony Atkinson, Chairman of Morvus Technologies and Director of a number of leading technology companies including Fusion IP plc and TMO Renewables Limited.
Atkinson considers the growth of NanoSight as quite a remarkable story. "To have more than 100 papers published since the introduction of the technique demonstrates a significant degree of success around the world. I am glad that my belief in the technology at the early investment stages has been proved correct. Bob's exceptional breadth of scientific knowledge across many disciplines is unusual and it is this that has enabled him to take an initial experimental observation and turn it into an instrument that answers so many characterization questions on the nanoscale."
Professor John Rarity, head of the Photonics Group at the University of Bristol has seen Bob Carr change from a biologist to biophysicist and engineer as he learned about light scattering techniques. "I have been amazed at Bob's flexibility to take on new ideas to lead his company forward and cross the gap from invention to securing NTA as an accepted nanoparticle characterization technique."
The complete list of papers is posted on the NanoSight web site where visitors may also learn more about nanoparticle characterization using Nanoparticle Tracking Analysis, NTA. Please visit he
company's website
(
www.nanosight.com
) and register for the latest issue of NanoTrail, the company's electronic newsletter.