Members Login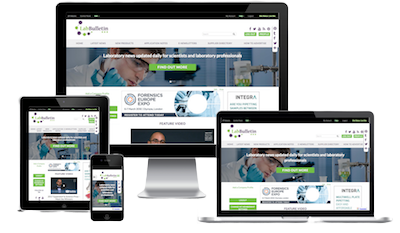 Monthly Newsletter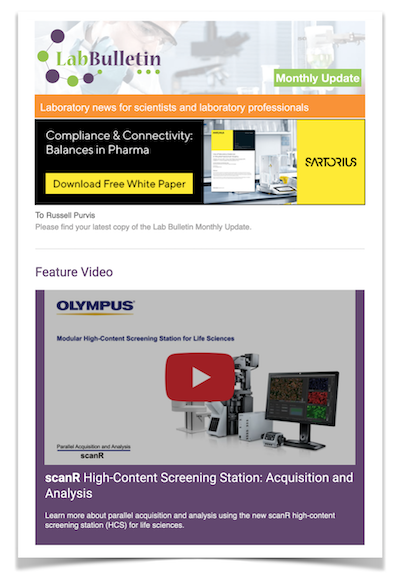 Special Offers and Promotions
Microscopy | Image Analysis
New 3000-Molecule Add-on Complements the Industry Leading Maybridge HitFinder Collection of Drug-Like Screening Compounds

Thermo Fisher Scientific Inc., the world leader in serving science, today announced
Maybridge HitFinderTM-Plus,
a collection of 3,000 pre-plated drug-like screening compounds that is ideal for a variety of drug discovery programs. The new library expands the industry leading
Maybridge HitFinder
collection of 14,400 screening compounds and is available as an "add-on" for current
HitFinder
users at reduced upgrade fees.
Thermo Fisher created the new
HitFinder-Plus
collection using an industry standard clustering algorithm, based on standard Daylight Fingerprints and a Tanimoto level of 0.55, to select a statistically representative sample of the full 56,000 compound Maybridge Screening Collection. All compounds fit Lipinski Ro5 guidelines for "drug-likeness" and have a purity level of greater than 90 percent. They have also been selected to be non-reactive, ensuring fewer false positives and higher-quality results.
When combined, the pre-plated
Maybridge HitFinder
and
HitFinder-Plus
collections contain more than 17,400 unique drug-like screening compounds, providing a large, but manageable library that is flexible enough for a range of drug discovery programs. These pre-selected, diverse collections are conveniently supplied as dry films in Thermo Scientific Matrix 96-shallow-well plates or 384-well microplates. For further convenience, users can view and assess the exact structures in each plate by browsing the collections online at
www.chem.maybridge.com/hitfinder
. This ensures that the process of identifying potential drug leads using Maybridge compounds is as easy and cost-effective as possible.
For further information on this product, please visit
www.maybridge.com
.
About Maybridge
Maybridge, a Thermo Fisher Scientific brand, is well-known for highly innovative drug-like molecules and screening compounds for drug discovery and development. With products available for both lab and development scale, the Maybridge line features new heterocyclic and phenyl ring-based chemical building blocks, including a unique and expanding range of reactive intermediates. For more information about Maybridge brand products, visit
www.maybridge.com
or call +44 18 40 77 05 67.
About Thermo Fisher Scientific
Thermo Fisher Scientific Inc. is the world leader in serving science. Our mission is to enable our customers to make the world healthier, cleaner and safer. With revenues of nearly $11 billion, we have approximately 37,000 employees and serve customers within pharmaceutical and biotech companies, hospitals and clinical diagnostic labs, universities, research institutions and government agencies, as well as in environmental and process control industries. We create value for our key stakeholders through two premier brands, Thermo Scientific and Fisher Scientific, which offer a unique combination of continuous technology development and the most convenient purchasing options. Our products and services help accelerate the pace of scientific discovery, and solve analytical challenges ranging from complex research to routine testing to field applications. Visit
www.thermofisher.com
.