Members Login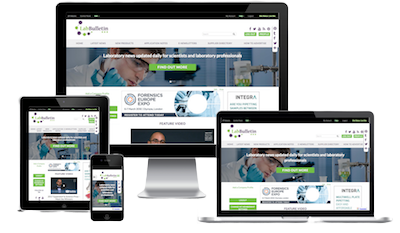 Monthly Newsletter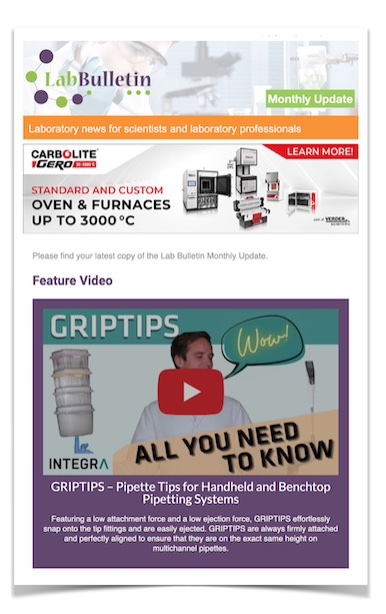 Special Offers and Promotions
Microscopy | Image Analysis
IT Solutions and Laboratory Automation
Offering Unmatched Biomedical Capabilities, POREX
publication date:
Mar 27, 2018
|
author/source:
Porex Corporation
Offering Unmatched Biomedical Capabilities,
POREX® Exhibits Market Innovations at Analytica
Faster diagnostics, ultra-pure liquid handling and optimized chromatography solutions are among the innovations and technologies POREX® will be showcasing at this year's Analytica 2018 event (April 10-13; Munich). A lot has changed at Porex since its last appearance at Analytica. The recent acquisition of Essentra Porous Technologies equips the company with an unmatched portfolio of capabilities and a combined 50 years of expertise in the strategic development, customization and application of porous technologies used within the biomedical and life sciences markets. These innovations offer unique solutions for laboratory professionals, scientists, design engineers and brand managers to meet material design challenges, improve operational speeds and achieve more accurate results.
Setting a New Standard in Liquid Handling
Launched earlier this year in the U.S. and making its European debut at Analytica 2018, the POREX® FORTRESS™ liquid barrier pipette tip filter raises purity to a new level and helps ensure accuracy in liquid handling applications. The inert and additive-free innovation uses a proprietary polyethylene (PE) matrix material to block liquids, aerosols and sample carryover. This technology, which prevents aerosol cross-contamination and methodology interferences that can occur with non-filtered pipette tips, led to FORTRESS™ being certified as the industry's first pure liquid barrier filter.

By delivering more precise results, the POREX® FORTRESS™ pipette tip filter can improve laboratory operational quality, consistency and purity for both manual and robotic liquid handling needs. The innovation also allows laboratory professionals to simplify and standardize their inventory and create product usage uniformity. Simply put, with this new product there is no need to stock an unfiltered pipette in your laboratory.
A new video illustrates its superior operation compared to competitive pipette tip filters on the market.
---

---
Overcoming Challenges with Unmatched Diagnostics Methodologies
Engineered to speed fluid transfer and provide more rapid test results, POREX®'s "Collection to Detection" diagnostics solutions offer increased operational efficiencies, improved accuracy of results and reduced overall costs of methodologies. The start-to-finish suite of technology pulls from a diverse portfolio of smart, enabling porous materials that can allow for faster sample collection and control throughout the testing process.
POREX®'s materials include collection media that offer benefits such as customized surface energy, reduced oral fluid viscosity in samples and improved absorbency of samples using optimized capillary structures. These critical functionalities can improve operations for a range of laboratory and clinical applications in which speed, flexibility and mobility are crucial. These applications include in vitro diagnostics, polymerase chain reaction (PCR) tests and point-of-care (POC) tests.
Optimizing Chromatography Operations
POREX® is also presenting chromatography products and technologies that include Solid Phase Extraction (SPE) frits, automation and dissolution filters and protein precipitation media. POREX® has engineered a unique sintering process that blends PE, PP and PTFE material to optimize the removal of contaminating lipids, salts and proteins. This process also reduces interferences and the number of extractables in SPE processes.
POREX® media holds column packing in place and facilitates sorbent packing in SPE columns as it separates and retains sample analytes. POREX®'s chromatography solutions speed operations with inert materials and unique surface chemistries that optimize product recovery.
"POREX® is returning to Analytica with new and unique market and product innovations," says Maria De Capua, vice president at POREX®. "We are offering the biomedical community an unmatched technology portfolio and depth of expertise to solve nearly any challenge in laboratory liquid handling, diagnostics and chromatography. These solutions hold the promise of improving efficiency, reducing costs and optimizing processes."
At Analytica the POREX® booth will be in Halle A3, Stand 411. POREX® will be holding three in-booth presentations:
Tuesday, April 10 at 10 a.m. – Unmatched Technologies: Showcasing the full scope of POREX®'s cutting-edge materials for enhancing product performance and laboratory results.

Wednesday, April 11 at 10 a.m. –Collection to Detection Diagnostics Solutions: Offering the latest advanced porous materials for diagnostics that speed fluid transfer and improve accuracy.

Wednesday, April 11 at 2 p.m. – Liquid Handling Innovation: Premiering the POREX® FORTRESS

™ liquid pipette tip filter for sample purity and lab testing assurance.
---
more news from Porex Corporation
---