Members Login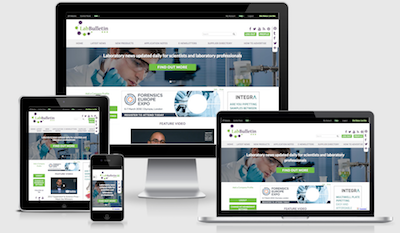 Monthly Newsletter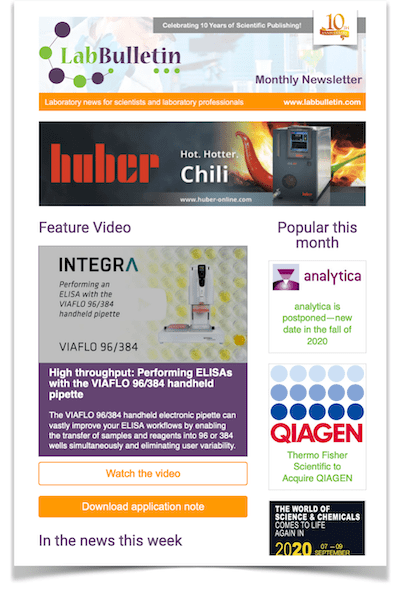 TAP Biosystems Collaborates with OU to Develop Biomimetic 3D CNS Models
Novel Approach Could Contribute to Reducing Number of Pre-Clinical Animal Studies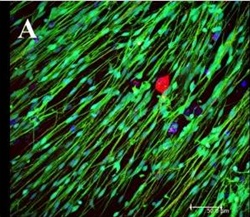 TAP Biosystems, a leading supplier of innovative cell culture systems and consumables for life science applications, is pleased to announce that it is collaborating with scientists at The Open University (OU), in Milton Keynes, UK to produce robust 3D human central nervous system (CNS) tissue models for use in drug discovery and pre-clinical testing.
The collaboration between TAP Biosystems and the Faculty of Science of the OU will run for three years and will focus on developing technology to generate and manufacture advanced 3D CNS tissue models. Using TAP's RAFT technology, glial cells and neurons will be made into gel-based tissues. Cells are seeded in collagen gel in a rectangular mould and tethered at each end. The cells contract the collagen and become highly aligned, mimicking the cellular arrangement of living CNS tissue. These tissue models could be used to monitor the responses of glial cells and neurons to simulated damage, and could have applications as a tool for pre-clinical screening of novel therapies for neurological damage and disorders such as Alzheimer's disease.
Dr James Phillips, Lecturer in Health Sciences in the Faculty of Science at The Open University explained: "Astrocytes are CNS glial cells that normally support neuronal activity, but they change behaviour following damage and can inhibit regeneration. 2D cell cultures of astrocytes and neurons don't behave in the same way as they do in a living organism and this can limit their range of uses."
Dr Phillips continued: "We are using the RAFT process with astrocyte-seeded collagen gels. The cellular alignment created then allows the other types of cells in our 3D tissue model to organise themselves as they would in a natural environment. This means we can simulate the interaction between glial cells and regenerating neurons after CNS injury and monitor both cell types continuously. We can also carefully control variables, allowing us to test specific hypotheses, and we can look at the way each cell type responds, for example to specific drugs, in a very tightly controlled way without the additional complexity present in an animal model."
"We hope this collaboration will enable us to develop highly reproducible CNS tissue models, and make them available to academic groups and pharma companies for research and drug screening," Phillips concluded.
Dr Rosemary Drake, CSO at TAP Biosystems stated: "We are excited to have Dr Phillips' group as partners to extend the application of the RAFT process. We will be working together to develop novel 3D human CNS tissue equivalents that closely mimic the cells' in vivo environment, as well as reduce the cost and variability associated with current models, and could be a significant step change in current pre-clinical research. Such models could contribute to generating more accurate data from novel therapies, and may even result in a reduction of the numbers of animal studies necessary for screening potential neuroprotective therapies."
For more information visit
www.tapbiosystems.com