Members Login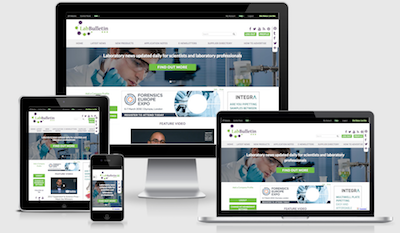 Monthly Newsletter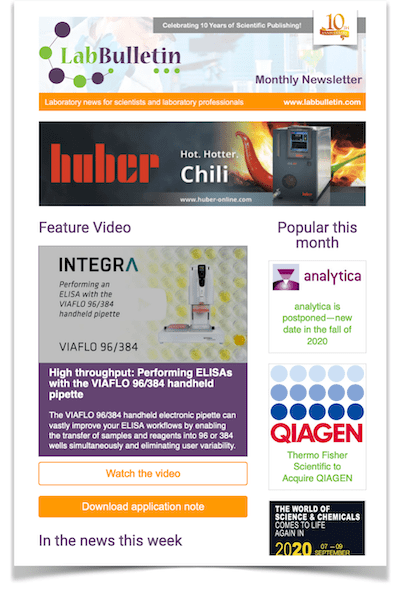 New Options for CompacT SelecT Automated Cell Culture Systems Help Optimise Growth Conditions for Primary and Stem Cell Lines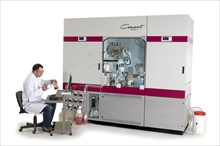 TAP Biosystems, (the new corporate identity of The Automation Partnership), a leading supplier of innovative automation and consumables for life science applications is delighted to introduce three new options for their CompacT SelecT™ automated cell culture systems. These options will enable scientists to automate processing of T75 flasks, pipette chilled reagents at low volumes and alter oxygen levels to optimise conditions for reproducibly culturing complex cell lines.
The new T75 Flask Processing Adaptor, with unique barcodes on each adaptor, allows Corning T75 or BD Falcon T75 flasks to be uncapped and processed alongside T175 format flasks. This means researchers can easily automate the generation of traceable, reproducible quality individual cell lines for low-throughput applications such as electrophysiology.
The new Low Volume Reagent Dispensing Option provides chilled storage at 6ºC for up to six different reagents (40ml each) and its pipette adaptor allows 100µl-1ml to be aseptically dispensed into flasks. Using this feature, scientists can reduce the costs of screening studies by programming their CompacT SelecT to automatically add small quantities of expensive reagents, such as growth factors and transfection reagents, to their cell lines.
For researchers requiring hypoxic incubator conditions on their CompacT SelecT system to enhance expansion of stem cells, control stem cell differentiation or mimic intra-tumour conditions, TAP Biosystems has designed the new Incubator Oxygen Control Option. This reduces O2 levels using displacement via a separate N2 gas supply to generate a low percentage O2 environment and ensures ideal conditions for continuous unattended culturing of stem cells are easily achieved.
Dave Thomas, Product Manager at TAP Biosystems commented: "Automated cell culture has changed in the past decade and we are now seeing scientists culturing primary cells or stem cells that require high cost media components and growth factors. Previously, the use of T175 flasks and the addition of large reagent volumes have made these less practical and expensive to maintain and expand on automated systems."
Thomas concludes: "The new accessories we have developed broaden the range of cell types and applications of automated cell culture. The ability to use smaller culture vessels and reagent volumes, as well as change oxygen levels, will ensure CompacT SelecT can reproduce physiologically relevant conditions and more effectively culture demanding cells. This, in turn, improves the consistency of many different cell lines for applications including secondary drug screening and ADME/Tox studies."
For further information please visit
www.tapbiosystems.com